What Is The Best Amazon Price Scanner To Use? [Updated]
Mar 08, 2023 - Views: 556 Share
What is the best Amazon price scanner this year? If you're asking this, chances are you start thinking about selling on Amazon.
There are now many cutting-edge tools and apps accessible that can assist sellers in finding profitable products for their companies.
In this post, we introduce 5 Amazon seller scanner apps that can help you learn more about your competition so you can maximize your returns in the quickest and most efficient way possible.
Let's check out!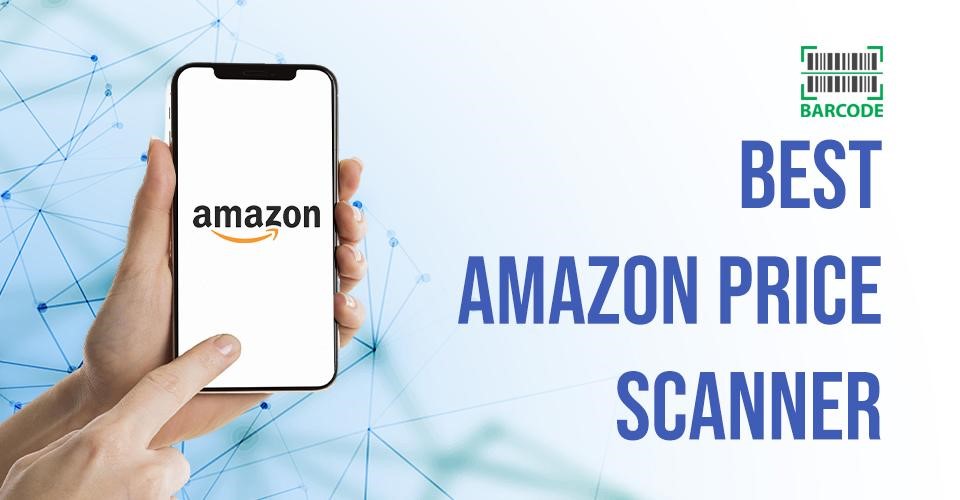 Best barcode scanner price Amazon
What Is An Amazon Seller Scanner App?
An Amazon seller scanner app is a tool that provides product details when you scan its barcode.
It lets you instantly see data on market performance, the product price, approximate profit, eligibility to sell that item as well as the overall demand of the product, and even valuable data about the competition. 
With this information at their fingertips, sellers can quickly decide whether or not to purchase a product for resale on Amazon.
However, it is worth noting that the depth of displayed information also depends on whether or not the seller scanner app is free or premium.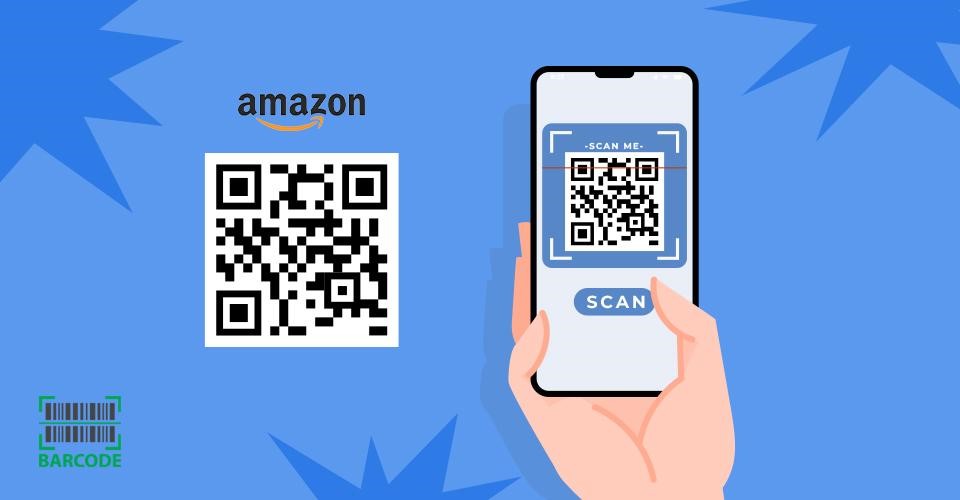 Amazon seller scanner app definition
Read also: What is Walmart Scan and Go?
Why Use An Amazon Seller Scanner App?
Here are some reasons why a seller might choose to use an Amazon seller scanner app:
Faster and more accurate product scanning 
Using an Amazon barcode scanner online is faster and more accurate than searching the product information manually. The scanning app allows you to scan products in-store and receive data within seconds. 
Thus, it can save time and reduce errors in the product listing process. 
List products on Amazon from the app
The Amazon Seller App is just one of many scanner apps that can be used to list goods for sale on Amazon. 
This is a great choice for FBM sellers because it allows them to post items for sale even before they leave the store.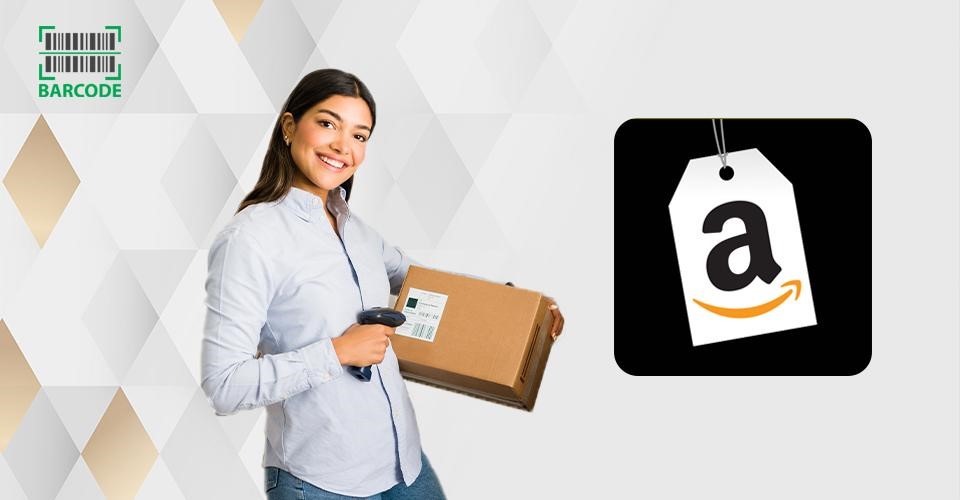 Why should we use an Amazon price checker app?
Input your costs and view potential profit
Using an Amazon seller scanner app, you can rapidly determine your potential profit by entering your buy costs, shipping costs, and any other associated costs. 
It only takes a few seconds to figure out your return on investment, profit margin, and total profit.
View product data in an instant
With this Amazon price barcode scanner, you can easily get an overview of how that product sells on Amazon by scanning a product barcode. 
The shown data include current price, average price, sales rank, number of sellers if Amazon is a seller and potential profit and other key metrics. 
Also, you can use an Amazon seller scanner app to research potential products to sell on Amazon. 
Overall, an Amazon seller scanner app can be a valuable tool for Amazon sellers to save time, improve accuracy, and gain insights into their business.
Benefits of an Amazon price scan app
Best Amazon Price Scanner App
Now, have a look at our 5 suggestions for the best barcode scanner online Amazon!
Amazon Seller App
This app helps sellers on Amazon manage their inventory, analyze sales data, and communicate with their customers. 
Using the Amazon seller app, you will be provided with detailed data about your goods, including their current Amazon price, category, FBA fees, potential profit, Amazon Best Sellers Rank position and competitors.
This app connects you with Amazon's Selling Coach, who can help you analyze your stock, identify sales opportunities, and determine whether or not your prices are comparable.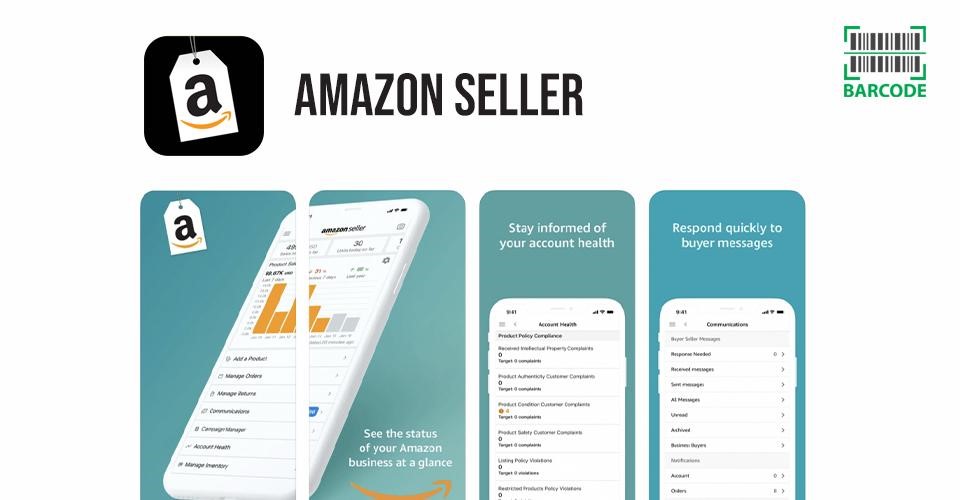 Amazon Seller App
Pros:
Free and easy to use

Convenient for running businesses whenever and from wherever.

Provide eal-time updates on orders, inventory, and other important data.
Cons:
Some features like creating promotions or managing FBA inventory may not be available.

Only Amazon sellers with professional selling accounts have access to the program.

It can use a lot of battery life, particularly when scanning barcodes or taking photos.
Scoutify
With this Amazon fba scanner, vendors can find new products and keep track of their existing stock. 
Sellers can scan barcodes of goods to access data like sales rank, product dimensions, pricing, and more from within the app. 
This data can be invaluable for those thinking about selling goods on Amazon. 
The Scoutify-InventoryLab integration provides a complete solution for Amazon vendors and CamelCamelCamel to analyze past pricing and sales.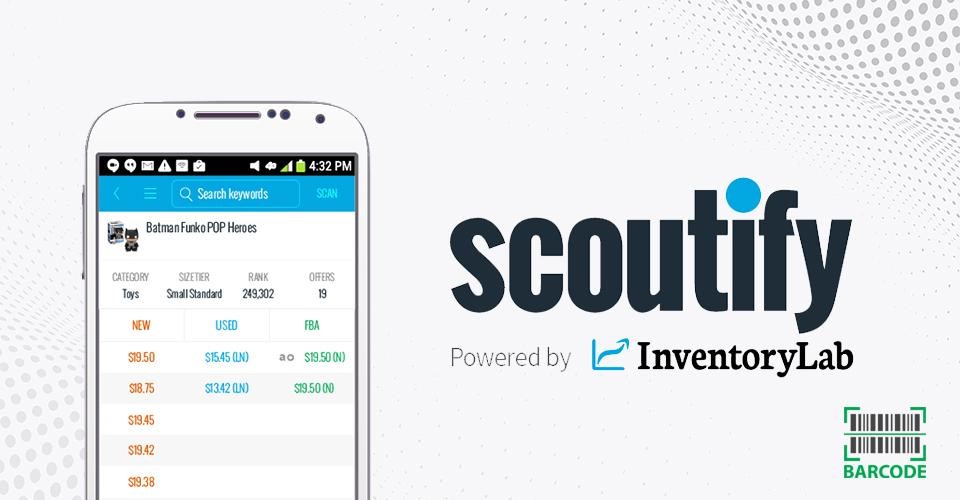 Scoutify is an Amazon price check scanner
Pros:
Provide real-time data on sales rank, pricing, and historical sales data for Amazon products

Easy to use

Enable sellers to calculate the estimated profit 
Cons:
It requires a monthly subscription fee.

Scoutify only provides data for Amazon.com and Amazon.ca marketplaces.

It lacks some advanced features such as product trend analysis or competitor analysis.
ScanPower Mobile
ScanPower Mobile is a sourcing app that reads product barcodes and offers thorough Amazon pricing data.
It offers numerous sophisticated capabilities, such as an automatic ASIN-level restriction check, the ability to detect hidden listings, and in-stock versions.
With Scanpower, you can access real-time pricing data for every product in the Amazon catalog broken down by source and list so that you can determine how to achieve the highest margins from those products and lower your risk of going out of business.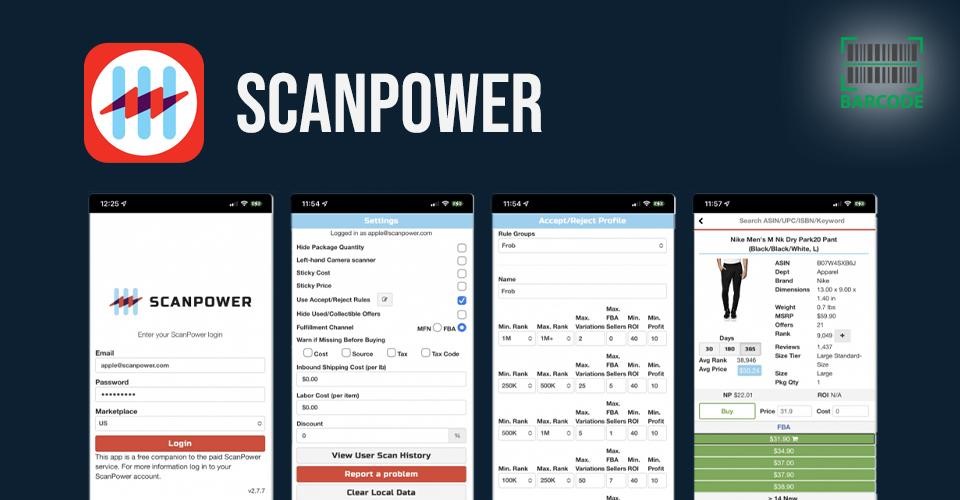 ScanPower Mobile is a free Amazon price scanner
Pros:
Quick and easy to navigate

Data customization
Cons:
It takes longer than usual to scan

It lacks a back button
Scoutly
Scoutly is a powerful Amazon seller price scanner with a downloadable database.
It allows you to scan products even when you don't have access to Wi-Fi or a data connection. 
You can find out important data like the number of sales, the product's ranking in terms of sales, the number of vendors, and more. 
The app also displays all FBA, all pre-owned, and all new FBM products. 
Working with Keepa and CamelCamelCamel, Scoutly allows you to view price and sales data from the past.
One of Scoutly's most impressive functions is its ability to correctly calculate the potential profit by allowing you to enter your costs of goods and other costs.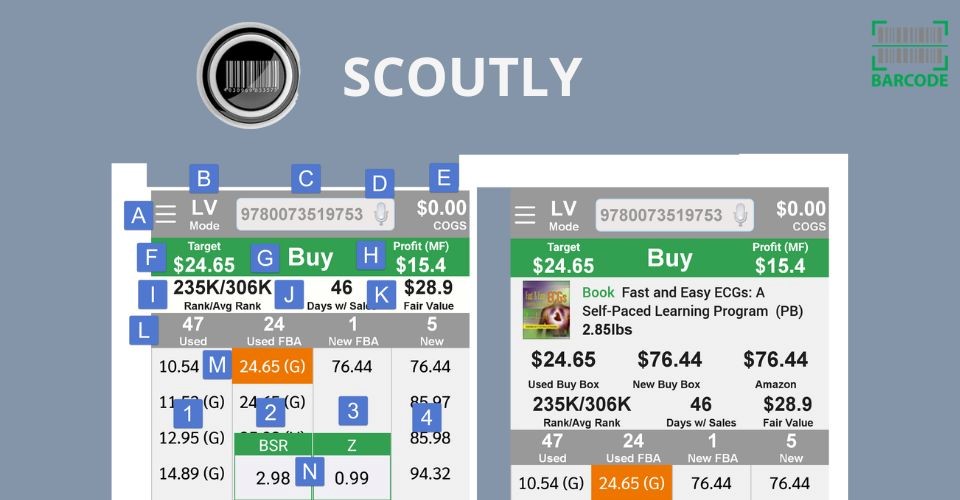 Scoutly is an Amazon price check app
Pros:
Provide accurate and up-to-date data

Enable you to scan products even with no internet connection

Easily and quickly search products
Cons:
It crashes sometimes as reviewed

The interface is not as user-friendly.
Keepa
The Amazon price check barcode scanner provides you with a wealth of information, including comprehensive price history charts, fresh deals, product ratings, review counts, ranking, number of customer reviews, and frequency of price drops and increases. 
This tool provides the most reliable price historical data, making it ideal for use in book arbitrage.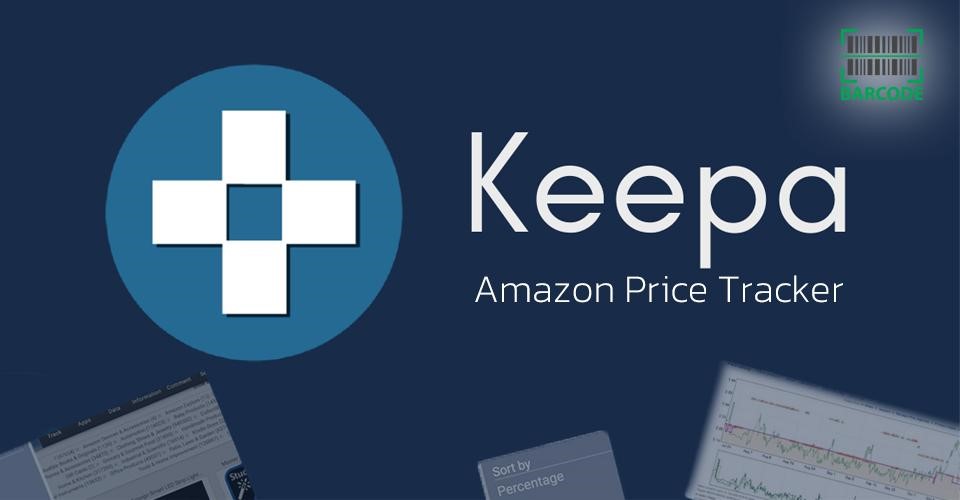 Keepa is an Amazon price tracker
Pros:
User-friendly interface and is easy to use

Provide a detailed price history

This Amazon price check scanner displays graphically a product's price and sales trends.
Cons:
A paid subscription is necessary for advanced functions 

Only tracks products that are sold on Amazon

The sheer volume of information available on Keepa may be too much for some users.
In general, these apps can be useful for Amazon sellers because they allow sellers to make wise choices when deciding what goods to sell. 
One should always verify the information gathered through a scanner app before making a purchase, as the accuracy and reliability of the data given by these apps can vary.
The table below shows the advantages and disadvantages of the best Amazon scanner price apps:
  Best Amazon Price Scanner Apps

Available on

  Amazon Seller App

  ScanPower Mobile

  Scoutify

Google Play

InventoryLab

ScanPower Mobile

  Scoutly

  Keepa
Amazon Price Scanner With Offline Capabilities 
Is it possible to use an Amazon scanner with Internet connection? The answer would be yes if you are using one of the following scanners.
In case of being an Android user, you may need this list of 5 best barcode scanner app for Android!
Neatopricer
The Neatopricer is an Amazon price checker scanner that allows you to make fast price comparisons since it is stocked with at least 18 million products in a continually updated database. 
The app provides a range of customization options, allowing sellers to set pricing rules based on various criteria, such as product category, brand, and sales rank. 
Neatopricer can also adjust prices based on factors such as the time of day or the day of the week, to take advantage of fluctuations in demand.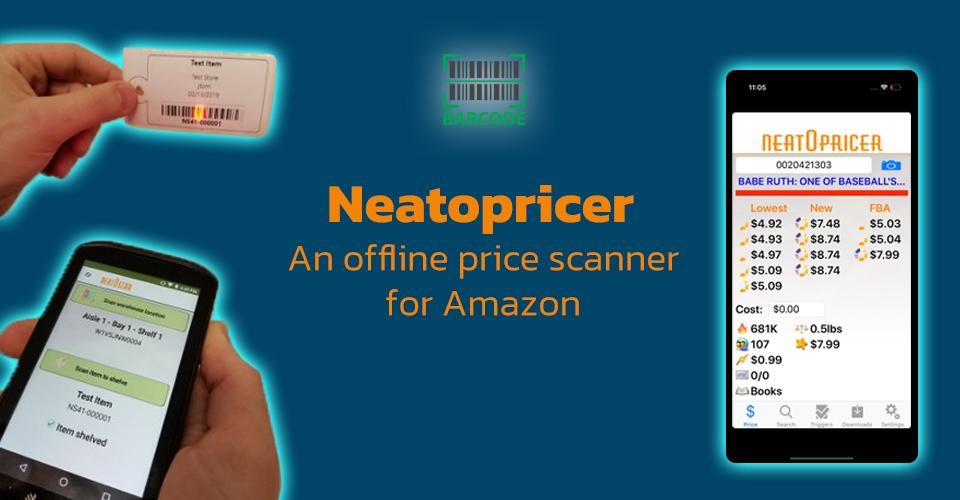 Neatopricer is an offline price scanner for Amazon
Pros: 
It is time-saving

Sellers can tailor their search options on Neatopricer.
Cons:
Neatopricer only serves US and Canadian Amazon marketplaces.

It may take some time for sellers to master Neatopricer's functions.
ScoutIQ
The barcode scanner Amazon price check offers information and analysis on goods, including past sales figures, present-day market trends, and profitability metrics. 
Sellers can rapidly assess a product's potential profitability with ScoutIQ and decide whether it is worthwhile to source for their Amazon store.
ScoutIQ provides a number of features to assist sellers in streamlining their product research procedure, such as mass barcode scanning, automated data aggregation, and programmable filters to hone search results.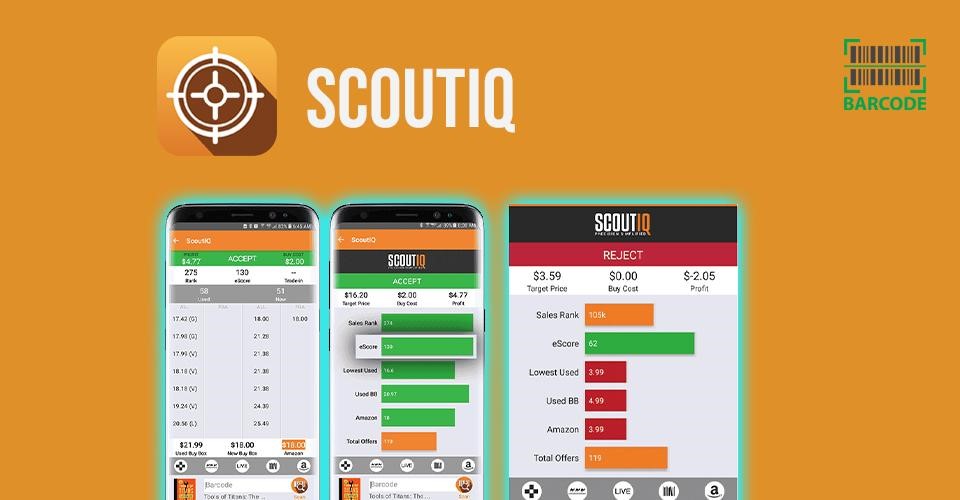 ScoutIQ is a great tool for Amazon sellers
Pros:
ScoutIQ saves Amazon sellers time by quickly evaluating potential products. 

The app gives users a broad range of product details.
Cons:
As a paid software tool, it may not be affordable for all Amazon sellers.

Sellers may need time to master ScoutIQ as it has a learning curve.
Profit Bandit
Amazon sellers can use the mobile app Profit Bandit to scan in-store product barcodes and immediately get details about each product's projected profit margin, sales rank, and level of competition. 
Additionally, Profit Bandit offers tools like product monitoring, inventory control, and price scanning to aid vendors in remaining organized and competitive in the market.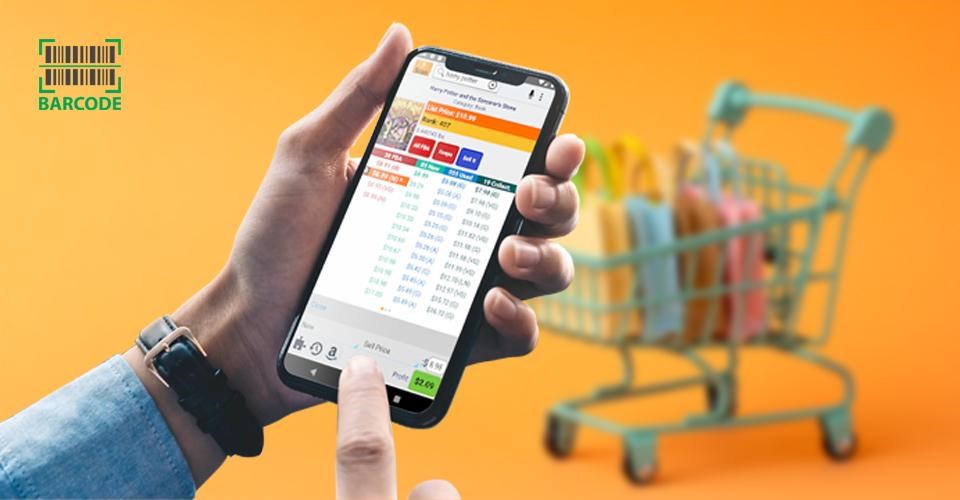 Profit Bandit - Amazon price scanning app
Pros: 
Quick and easy product scanning

Detailed information on the estimated profit margin, sales rank, and competition level for each item. 
Cons:
Not easy to use

As specifically designed for Amazon sellers, Profit Bandit might not be helpful for sellers on other marketplaces.
Frequently Asked Questions (FAQs)
1. Is the Scoutly app free?
A free trial is available for new users of Scoutly. Those who want to continue using the app after the trial time can do so by selecting one of several pricing options.
2. What app do Amazon sellers use?
Amazon sellers use a variety of apps to manage their business, but some of the most popular ones include Amazon Seller App, Seller Central, Keepa, Scoutify, AMZScout, etc.
How do you use a price scanner?
Here are the steps to use an Amazon scanner price with ease:
Activate the device and make sure it is plugged in or has a full charge before using

Focus the reader on the product's barcode. When the scanner has properly read the barcode, it should beep or make some other sound

Wait for the scanner to read the barcode and figure out what it means. The information about the product should show up on the scanner's screen

Repeat the process if you want to scan other products
Wrapping Up
Whatever app you choose, get the most out of it! We hope that our article on Amazon price scanner apps has given you a better understanding of the various apps that may be used to scan things for Amazon sales.