What is a data matrix code? Pros and cons of MD barcode
Nov 17, 2022 - Views: 938 Share
What is a data matrix code? Information is everything in an industrial organization. Accurate data is essential for everything from inventory planning to asset management and everything in between.
Data matrix codes are modern techniques that allow you to encode a big quantity of information in a very tiny physical space.
To learn more about what a data matrix is and how it is important, let's check out this post!
Understanding a data matrix code
What is a Data Matrix code?
A Data Matrix code is a specific form of 2D barcode defined by the ISO/IEC 16022 international standard. 
A Data Matrix can store very large quantities of data in a little amount of space. 
Data Matrix codes are composed of tiny black and white squares that combine to form a larger square or rectangle.
Each Data Matrix contains two solid boundary lines that form a 'L' shape. 
This 'L' is known as a "finder pattern," and it assures that the code can be read no matter what orientation it is in.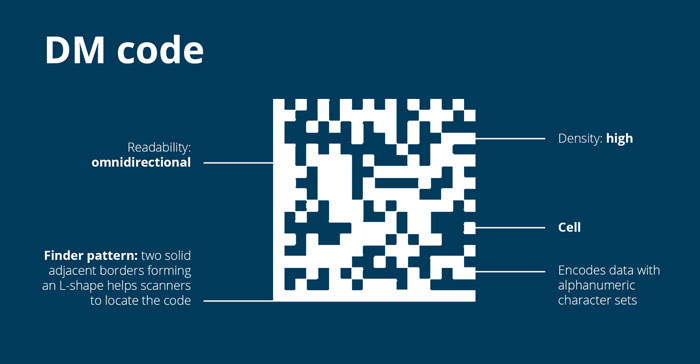 What is a Data Matrix code?
Because Data Matrix codes are made up of a sequence of equal-sized squares, they are perfect for marking using dot-peen machines.
Up to 3116 numbers or 2335 alphanumeric characters from the whole ASCII character set can be stored in a single Data Matrix, and this information can even be encrypted for security reasons.
They are used in a number of sectors, including aerospace, component labeling, food and beverage, pharmaceuticals, defense, mail, and printed media, as these businesses frequently carry out intricate operations where tracking and traceability are essential.
Pros and cons of Data Matrix code
What particular advantages can Data Matrix codes offer? Do they "improve" upon" conventional barcodes? 
What disadvantages aside from them? 
Let's look more closely.
Pros
There are 4 features that Data Matrix offer, they include:
They take up less space because of their higher data density
Data Matrix codes are smaller than conventional barcodes because they can fit a large number of characters into a space as tiny as a few millimeters. 
They are therefore especially well suited for marking on tiny items and rounded surfaces.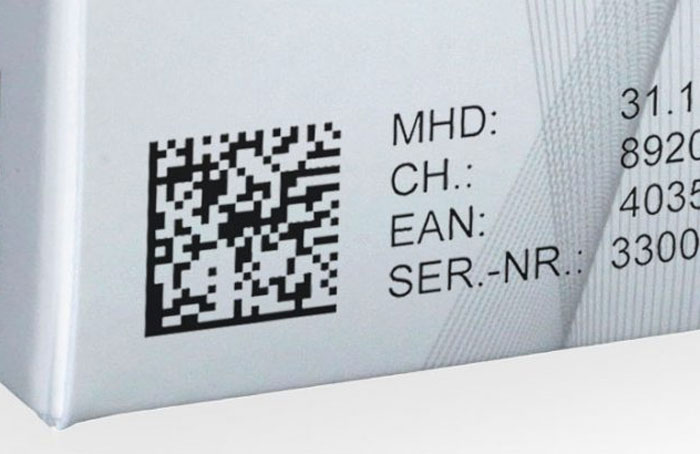 Data matrix codes take up less space
Their size is really only constrained by the type of printer being used - whether it's an inkjet, laser, or label printer.
Data Matrix codes are so small and unobtrusive that they won't even catch the eye of any customers.
They also offer the added benefit of conserving consumables like labels, ink, and solvents due to their compact size.
They can tolerate faults up to 30% better
Data Matrix codes contain an incorporated technique for automated error correction, which is another big benefit. 
Strong algorithms guarantee effective decoding even when up to 30% of the surface is damaged!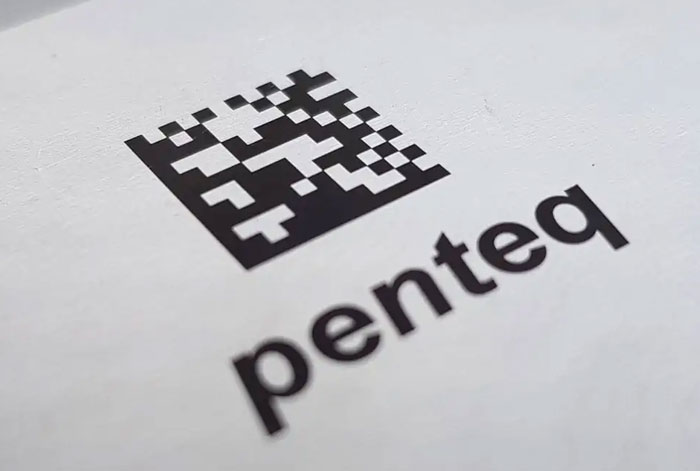 They can tolerate faults up to 30% better
Readability of scans can be achieved with a significantly lower contrast
Reading data matrix codes is significantly simpler: While linear barcodes require a high contrast of at least 80% for the scanner, a contrast of just 20% may be acceptable. 
As an illustration, this implies that barcode colors, which are frequently the cause of barcode mistakes, may now be used more creatively.
They are readable in any position
Camera scanners are the most common tools used to read Data Matrix codes. Regardless of the orientation, they will capture the code in both ways.
It doesn't matter which direction the Data Matrix sign is turned when it is being scanned, to put it another way.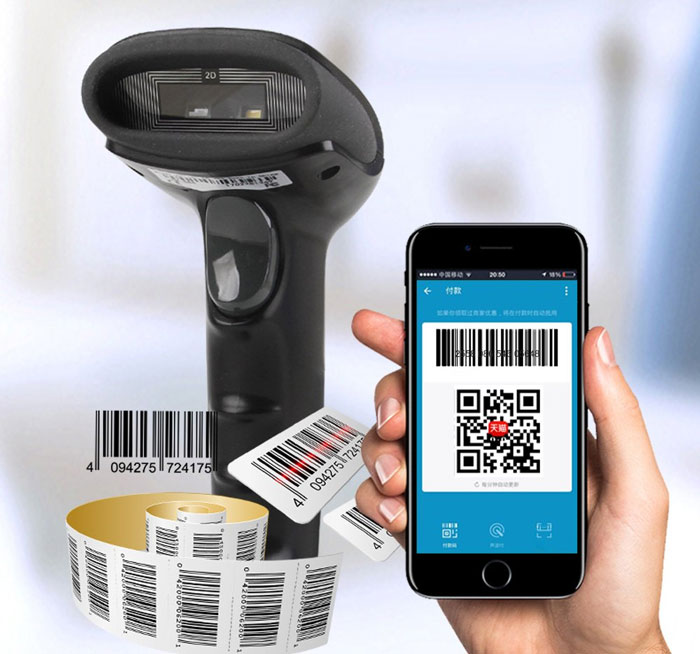 DM barcode are readable in any position
Cons
In order to read 2D barcodes like Data Matrix codes, conventional barcode scanners must only collect linear lines. 
You'll need specialized camera scanners instead, which might be more expensive. 
This need not be a drawback, though, as such camera scanners can also read conventional 1D barcodes. 
Purchasing more modern technology could be a wise move.
What Are Data Matrix Codes Used For?
Because industrial Data Matrix code tags have so many applications, they have been implemented into a variety of industries. 
Let's find out what they are.
Data matrix codes have the advantage of being able to cram a lot of information into a little amount of space. 
This expands their potential uses even further. 
For instance, a complex inventory code that combines characters and integers.
In comparison to UPC codes, this code can fit more data in a smaller area.
Both letters and numbers can be used to create a data matrix bar code.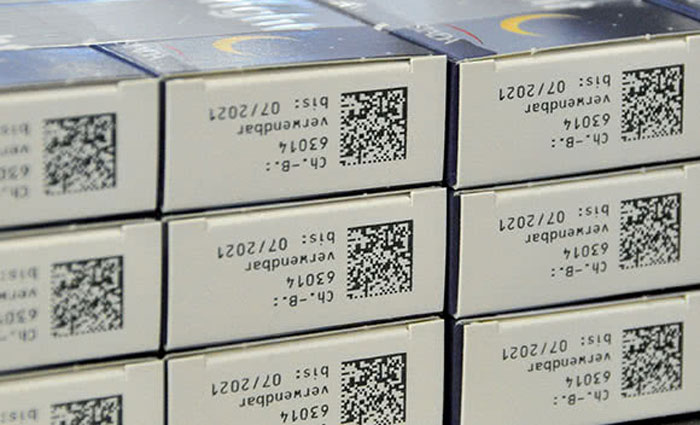 What purposes are Data Matrix Codes used for?
These codes are frequently used to label small electronic parts since they can fit a lot of information in a short area. 
Data matrix codes are excellent for part-marking tiny products. 
There are up to 2,335 alphanumeric characters in this brief code.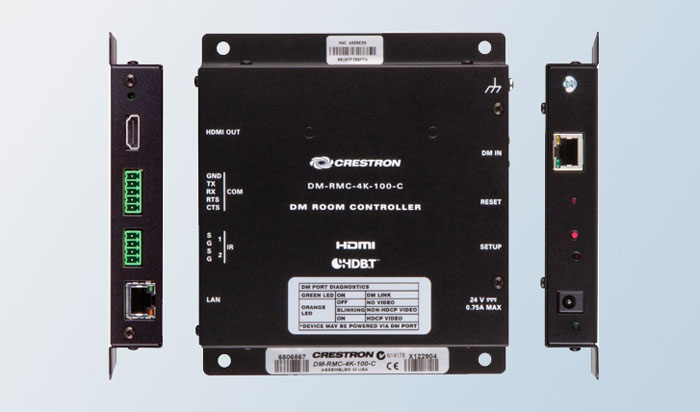 DM barcode in label small electronic parts
In other cases, businesses will use dot peening or laser marking to etch the 2D data matrix directly onto their machinery. 
Nevertheless, depending on the surface, this could be challenging and may eventually wear out.
Durability and adaptability are essential for military applications.
The UID tag system must be used according to MIL-STD-130. 
This system is put up to provide each and every military asset a special identifying code (within certain parameters). 
These UID nameplates are marked with a data matrix code that contains all the required data for asset tracking.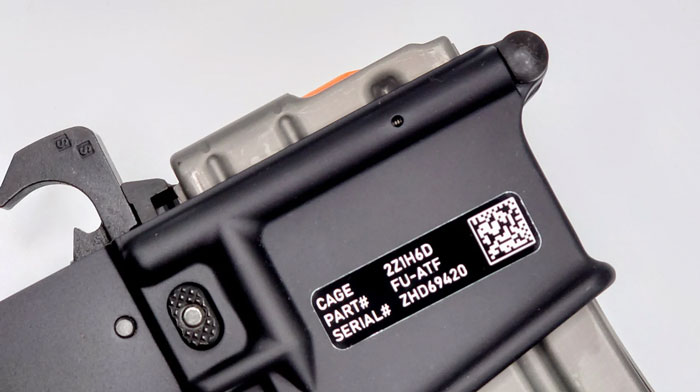 UID Tags
Large gear and equipment are essential to business for the majority of industrial firms. 
These devices often include a tag or nameplate of some kind with pertinent information. 
To transform a machine into an asset that can be scanned, several businesses employ data matrix codes on the equipment tags.
Even though identifying equipment and machines may be the most popular application, certain sectors have successfully used these codes in their own methods.
For instance, the food business makes use of data codes to guarantee that all materials and food are accurately tracked throughout the production process. 
As a result, food can't get contaminated and items cannot be mistaken or mislabeled.
What are the differences and similarities between matrix codes, QR, and barcodes?
Not all barcodes are the same. 
There are some differences between matrix codes, QR, and barcodes. 
Let's take it into detail below!
Matrix code vs barcode
Though both barcodes and data matrix codes can be found on a wide range of packaging and parts, they have distinct distinctions. 
They are both scanned with scanning equipment that detects the contents of the package or item automatically. 
Both forms of code are faster and produce far fewer mistakes than manually identifying goods and components.

Matrix code vs barcode
Barcodes are one-dimensional (1D) and linear, such as an EAN or a UPC. They can be read from the left to the right. 
Two-dimensional (2D) data matrix codes may be read from any angle.
Simply by glancing at them, data matrices and barcodes may be distinguished. A linear, 1D barcode is made up of a sequence of vertical bars of varying widths.
Cells in a data matrix coding are organized in a square or rectangular manner. UPC vs EAN is the most often used barcode. 
What is UPC codes' size? EAN contains 13 numeric characters, whereas UPC has 12. 
They are nearly identical, with the exception that EANs carry an extra country code. A data matrix code, on the other hand, may hold up to 2,335 alphanumeric characters.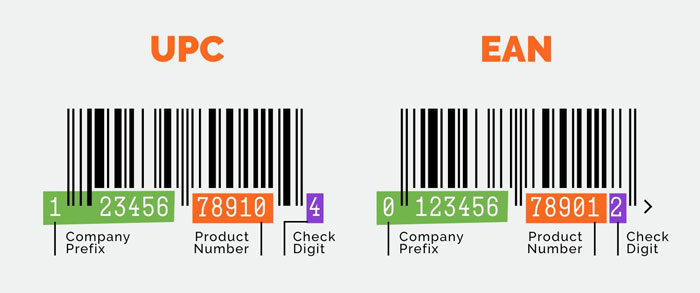 UPC vs EAN is the most often used barcode
Because data matrix codes have a higher density, they can take up less space than barcodes. 
This makes them ideal for use on tiny items and circular surfaces. 
Another advantage of data matrix codes is that they can be read and decoded even if up to 30% of the surface is damaged.
Matrix code vs QR code
Below is some similarities and differences between Matrix code and QR code that you should know!
They are 2D code. Both data matrices and QR codes feature error correction, so they can be read even if they are partially removed or damaged. 
Although both data matrix and QR codes are scalable, data matrix codes have the advantage of being able to encode more data in the same amount of space, making them more helpful for extremely small components.
How do QR codes work? How does the MT barcode work? 
QR codes and data matrix codes are both useful for storing information. 
Both can encode enormous quantities of data in a compact, scannable region, making them valuable for a wide range of applications. 
QR codes are becoming increasingly popular since practically everyone has a scanner on their phone, making them ideal for marketing and customer messaging.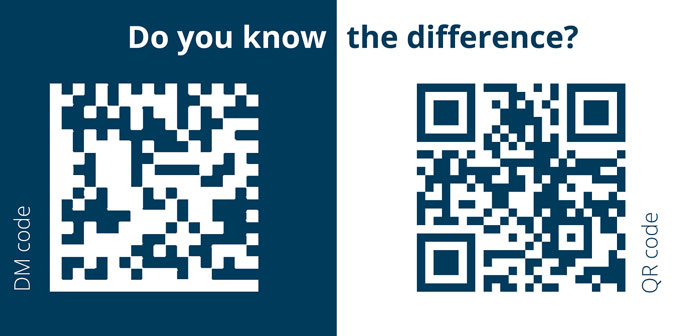 Matrix code vs QR code
A data matrix code is a 2D code that can hold up to 2,335 alphanumeric characters and is made up of black and white cells organized in square or rectangular patterns. 
A rapid response (QR) code is a 2D code that is made up of black cells placed in a square grid on a white backdrop. 
It has a capacity of 4,296 alphanumeric characters.
A data matrix code's finder pattern is an L-shaped bar along neighboring borders, whereas a QR code's finder pattern is three square structures in its corners. 
As a result, QR codes can be easily distinguished from data matrix codes.
The automotive industry was the first to use QR codes to track vehicles and vehicle parts during the manufacturing process. 
They have since grown in popularity as a method for mobile phone users to open website addresses and scan text, contact information, and other information.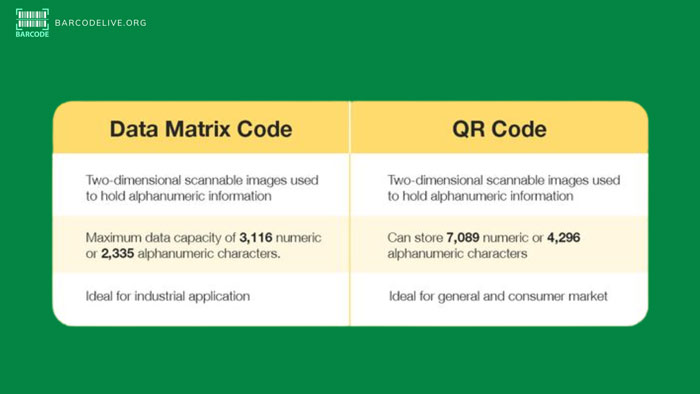 Differences between DM and QR code
Frequently Asked Questions (FAQs)
1. What is GS1 DataMatrix?
The GS1 DataMatrix is a two-dimensional (2D) matrix barcode that may be printed as a square or rectangular symbol composed of individual dots or squares. 
This is an orderly grid of dark and bright dots surrounded by a finder pattern.
2. How to scan a data matrix code?
A data matrix or omnidirectional camera scanner can scan data matrix codes from any angle. 
Some smartphone cameras are capable of scanning data matrix codes, but most require the use of a third-party app to do so.
3. What are the types of data matrix code?
The Data Matrix symbology is classified into two variants depending on the error checking and correction (ECC) methods employed: ECC 200, which employs the Reed-Solomon algorithm, and ECC 300. 
Convolutional error correction is used in ECC 000, ECC 050, ECC 080, ECC 100, and ECC 140 (together known as ECC 000-140).
Conclusion
In many respects, data matrix codes are one of the most important components of any piece of equipment, tool, or machine. Data matrix codes give the vital information that industrial companies require to function properly, all in a compact and easy-to-access format. Now that you have known about "what is a data matrix code" and how important it is. Hopefully, you have all the information you need in this post!