What Is UPC Codes? Things That No One Would Tell You
Nov 15, 2022 - Views: 1496 Share
Amazon has posed a restrictive policy requiring retailers to obtain their codes directly from GS1 instead of resellers.
So, if you are wondering what is UPC codes, how to read, or how to get one, you have come to the right place.
We will offer you a wealth of fascinating knowledge that no one will ever tell you.
So let's get started!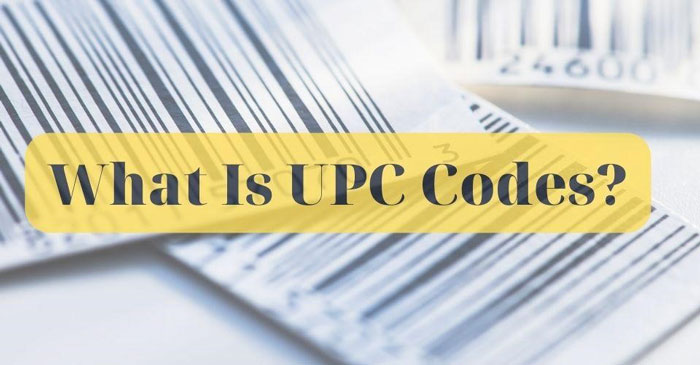 What is UPC codes?
What Is A UPC Code?
What does UPC stand for? What is a upc number?
Well, UPC is the abbreviation of "Universal Product Code" by definition, which is one type of barcodes in addition to 3D barcode or DPM barcode.
A UPC is a form of code that is placed on retail goods packaging to help identify a specific item. 
It is made up of two parts: the machine-readable barcode (a series of unique black bars) and the distinctive 12-digit number beneath it.
As an item is scanned at checkout, UPCs make it simple to recognize product details such as the brand name, item, color, and size. 
Importantly, a UPC Code does not contain any pricing information. 
If a store's computer scans the code, it compares the product to the current price stored in its database to determine the cost of the product. 
Otherwise, every time the price varies, a new UPC code must be produced, and the manufacturer must also be aware of the price the stores wish to establish.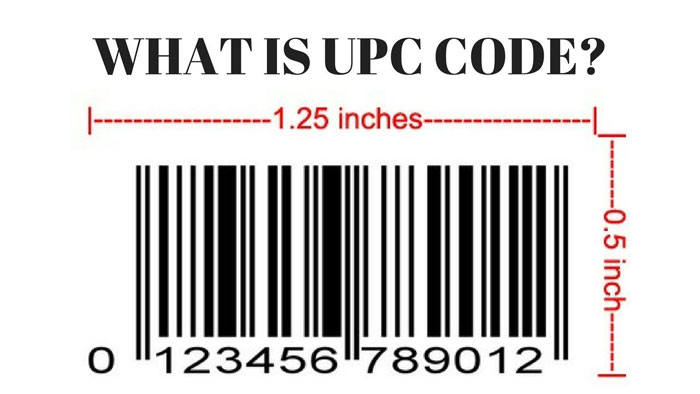 UPC definition
Despite that, UPCs were so helpful since they helped speed up the checkout procedure at supermarkets. 
UPCs are useful for inventory tracking within a store or warehouse as well.
A business must first seek to become a member of the system in order to get a UPC for use on a product. 
The Global Standards Organization, formerly known as the Uniform Code Council, administers the assignment of UPCs in the United States through GS1 US.
What Are Types Of UPC Codes?
The UPC-A, which is used for products sold at retail points of sale, is one of the most typical UPC formats. 
The majority of products have these scannable barcodes. 
However, there are a number of additional types of UPC codes, including:
| | |
| --- | --- |
| GS1 DataBar barcodes | Generally for produce, discounts, and fresh products; they are visually smaller and frequently carry additional information regarding expiration dates. |
| ITF-14 barcodes | Often used to mark pallets, cartons, and cases in warehouses and distribution facilities on boxes and other products. |
| GS1-128 barcodes | Include a GTIN as well as additional product details, like an expiration date. |
| QR codes | 2D designs that connect to online product information. Customers use their phones to scan them |
In reality, many people are confused about SKU vs UPC. In our previous article, we explained and distinguish them. Find the post and read it clearly.
What Products Have UPC Codes?
Almost every product in the physical world has a UPC code printed on it. Inventory is updated whenever a product is sold.
However, certain products do not have UPC codes. 
Prescription medications, for example, use what is known as an NDC code, or National Drug Code number.
Furthermore, commodities sold by weight, such as candies, meats, and produce, use a unique UPC code provided by the store where they are sold.
This way, prices can be reliably tracked based on what that particular retailer charges per pound, ounce, and so on.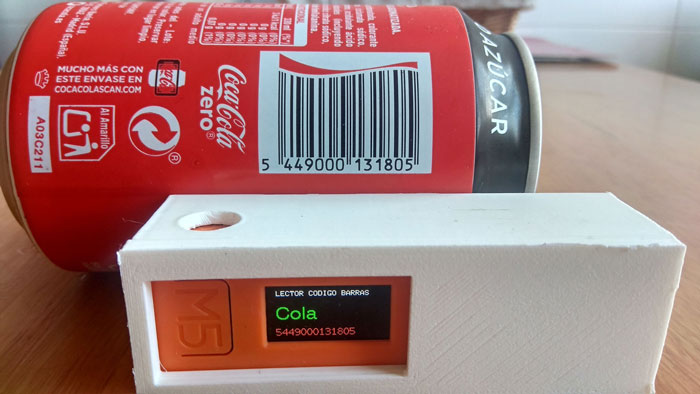 Most products have a UPC code
All barcodes and UPC codes are made up of vertical black and white lines. The thickness of the lines varies from very thin to somewhat thick.
The thin lines on the UPC code are frequently situated between the main numbers. Patterns connected with these lines aid in determining the product category of an item.
How To Read A UPC?
Luckily, it is simple to read the UPC. Have a look at this picture below: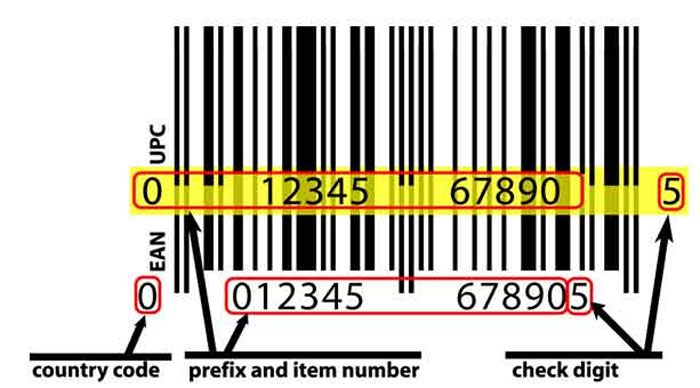 Parts of a UPC code
The first six numbers represent the identifying number of the manufacturer.
The item number is the next five numbers. 
Each company will appoint one person to serve as the UPC coordinator. 
It is their responsibility to allocate item numbers to each product and maintain track of the numbers that have been assigned so that the same item number is not utilized for two different products. 
They also retire codes when a company's products are no longer manufactured. 
The UPC coordinator must also issue various numbers to identical objects that are only different sizes.
A single roll of Bounty paper towels, for instance, must have a different UPC number than a three-roll bundle of Bounty paper towels.
The check digit is the last number in a UPC code, which is the number that tells the barcode scanner if the number was accurately scanned in. 
It is also the result of various calculations - adding and multiplying several digits in the code - to validate that the UPC is valid to the checkout scanner. 
If the UPC number is not accurately scanned, the cashier must manually enter the UPC code.
Parts of a UPC code

First 6 numbers

Manufacturer number

Following 5 numbers

Item number

Last number

Check digit
Read next: What is a Data Matrix code ?
What Do UPC Readers Do?
If you know the UPC code, you must also hear about the UPC readers. 
A barcode reader, also known as a price scanner or point-of-sale (POS) scanner, is a handheld or fixed input device that captures and reads data from barcodes.
A barcode reader is made up of a scanner, a decoder (either internal or external), and a cable that connects the reader to a computer or POS system.
This technology has been around for a while and is most likely a part of your daily life. 
A UPC reader
When you go to your local supermarket or department store chain, the things you buy are almost certainly scanned using this type of instrument, known as a UPC reader or a Barcode Scanner.
A barcode reader works by directing a laser beam across the barcode and determining the amount and pattern of light reflected.
The scanner turns light energy into electrical energy, which is subsequently decoded and transferred to a computer by the decoder.
In retail situations, barcode readers provide various benefits, including reduced pricing errors, higher accuracy and efficiency, improved customer service, and lower inventory levels.
Inventory management is one of the most prevalent barcode reader applications. 
Inventory management systems in supply chain applications use barcode scanners to track products from the time they are received into the warehouse till they are sent out.
What Are The Benefits Of A UPC?
UPCs provide numerous benefits to both businesses and consumers. 
First, UPCs boost speed since they allow barcode scanners to instantly identify a product and its related price.
By reducing the need to manually enter product information, they increase efficiency and productivity as well.
Using UPC codes have many advantages
They also allow for considerably more accurate inventory tracking than hand counting, allowing retailers and warehouses to know when extra merchandise is needed on retail shelves or in warehouses. 
If there is a problem with a specific product and consumers who bought it need to be notified or a recall issued, UPCs enable products to be followed from production to distribution to retail stores and even into consumer homes.
How To Get UPC Codes?
Below is an instruction on how to get a UPC code foryour business. Let's see!
Estimate the number of barcodes you require
For every product kind and variation, you'll need to have a UPC. 
For instance, you'll want nine barcodes for a package of cookies with three different box sizes and three different flavors. 
The number of UPC barcodes increases to 27 if the cookies are available in three different shapes.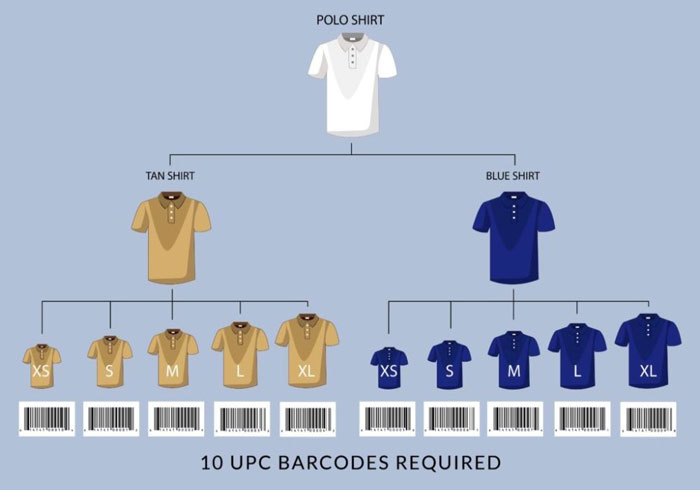 Determine the barcode numbers
Decide where should you buy your UPCs
The information standards that go into UPC codes are established and managed by GS1, a nonprofit corporation with headquarters in New Jersey.
Companies can buy UPCs from GS1 or other barcode resellers. 
Ensure that other retailers will allow third-party barcodes on their online shopping platforms if you offer your goods to or via them.
Pay any fees that are due
The provider and the quantity of barcodes you require will determine the costs. 
A UPC provider may impose an initial fee, followed by annual or recurring fees.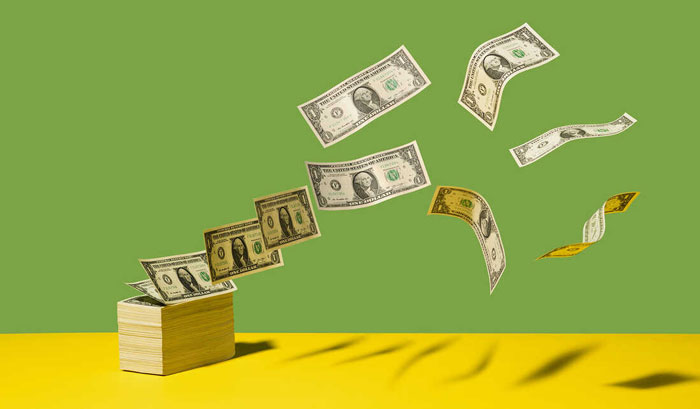 Pay any applicable charges
Get your UPC codes
Usually, the provider's website will allow you to view and download each of the barcodes so that you may have them printed on  stickers, PACKAGING, and other appropriate materials.
Then, you can perform a UPC lookup to check your code.
Frequently Asked Questions (FAQs)
1. What are UPC codes for labels?
A UPC product code is utilized wherever a product is sold around the world. They take the form of barcodes found on product labels. 
UPC codes are divided into two parts: the numbers that can be read by hand and the barcodes, which are a pattern of black stripes and white patches that the computer reads. 
Both elements of the code are required to generate valid UPC codes. 
If the bars are missing or the UPC digits are missing, the code is imperfect and the product cannot be scanned accurately.
2. What is the UCC member number?
To utilize UPC barcodes, you must first join the GS1 or get the UCC member number (Uniform Code Council). 
This number will serve as the foundation for your new UPC barcodes.
Membership entitles you to use a UPC Barcode Symbol on your goods and distribute it in the market.
Furthermore, you will be granted permission to use a GS1 Company Prefix, a number that will uniquely identify your business. 
This number will be used when producing your UPC Barcode Symbol.
We now take UPC tracker codes for granted because they appear on everything from electrical gadgets to sliced bread.
Tracking UPC codes have made purchasing faster and easier by eliminating the need to spend hours figuring out inventory. 
The price and the product are labeled with a simple scan, and it is undeniable that UPC codes have made our life easier.
4. How many UPC codes do I need for my products?
You will require a different UPC Code for each product you intend to sell. 
Each product variant will need its own UPC, therefore items of various sizes and colors will all be individually represented by their own UPCs.
Conclusion
To sell through traditional stores and online marketplaces like Amazon, Walmart, or Ebay, accurate product identification is required. UPC barcodes are globally defined identifiers that allow things to be sold, reordered, and monitored through supply networks. Because the UPC barcode is the crucial component to everything, precise product identification begins with it.
So, we hope today's post about what is UPC codes is useful to you. If you like it, please leave a comment below to let us know!