Venmo QR Code on Bench by Supreme Court to Simplify Bribery Process
Jul 20, 2023 - Views: 318 Share
Plaques with Venmo payment codes were put up on the front of the bench by the Supreme Court to streamline their bribery process.
Legal watchdogs are shocked but, to be honest, not surprised that this is where they make choices that have an impact on the entire nation.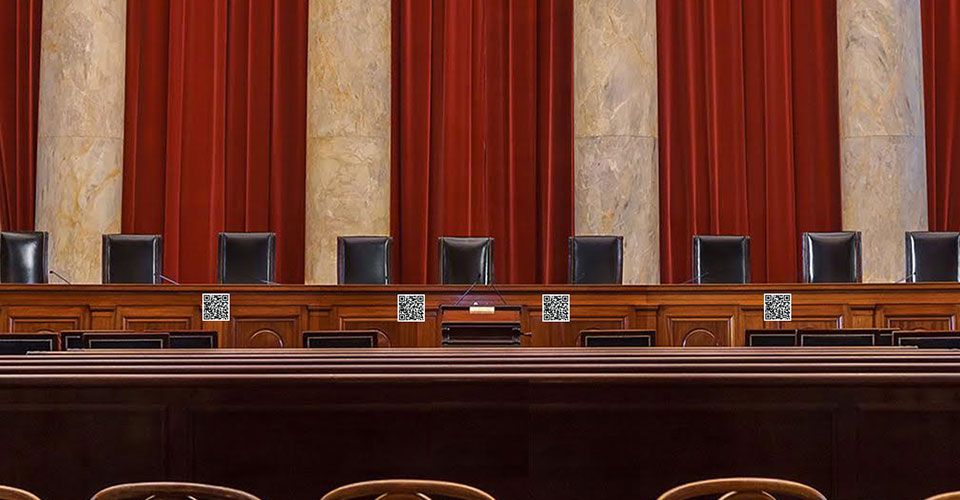 Supreme Court puts Venmo QR Code on bench to streamline bribery process
While printing memes from the Joe Rogan subreddit, Justice Samuel Alito remarked: 
"Things have been running a lot more smoothly since we put up those fuzzy little photos that link to our bank accounts." 
"I'm 73 now, and to be very honest, those late-night cash handoffs in parking lots were becoming too much for me. 
By 9:30, I want to be in bed watching "Yellowstone," not stooping to stuff a suitcase full of blank checks into my trunk.
Lawyer and lobbyist Colby Waters, who has connections to the oil sector, is pleased with the new procedure.
Waters remarked as he lit a cigar with a $1,000 bill that was lit with a $100 bill, "It's so much easier to get money to the justices these days."
"I just scan the code and can transfer as much as is necessary to get a good decision quickly. Technology is amazing, isn't it?
You may also like: PSA Calling For QR Codes At Drop-Off Locations