Scanbot SDK Introduces Barcode Scanner Demo App for Windows Devices
Jun 30, 2023 - Views: 207 Share
The Barcode Scanner Demo for the Universal Windows Platform (UWP) is the latest demo app to be released by Scanbot SDK.
The "Scanbot SDK: Barcode Scanning" app displays the Barcode Scanner SDK's capabilities. On the Microsoft Store, it is currently free. 
With the help of the Windows Barcode Scanner SDK, any mobile Windows device may now function as a dependable and simple barcode scanner. 
In just 0.2 seconds, it can give quick and precise scan results thanks to machine learning and computer vision technology.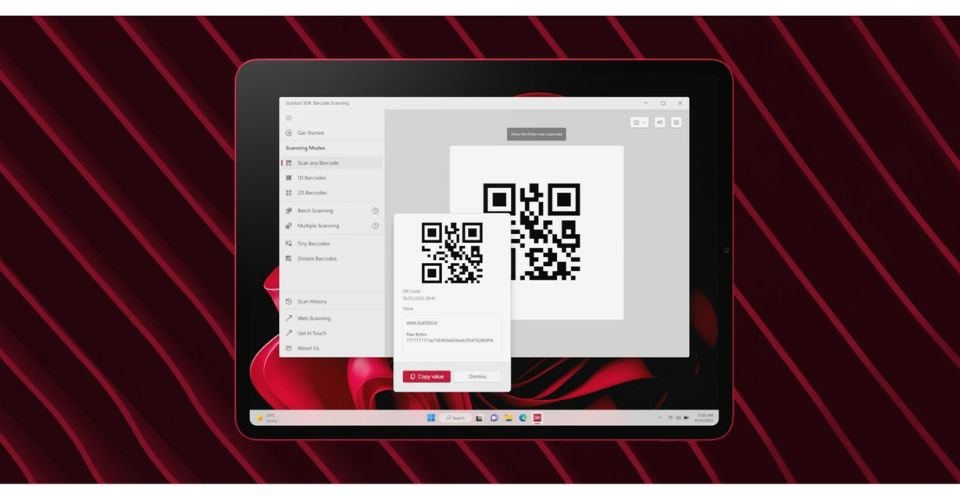 Scanbot SDK releases Barcode Scanner demo app
Customers can expect speed and dependability from the demo app once they integrate the SDK into their own Windows applications.
Users can individually scan or batch-scan all popular 1D and 2D barcodes with the Barcode Scanner Demo App for Windows. 
Especially, the "Multiple Scanning" feature allows for the simultaneous capture of multiple barcodes, including those of various sorts. 
Besides, two additional scanning modules are included in the demo for specialized applications.
"Tiny Barcodes" lock the camera's focus, while "Distant Barcodes" provide a zoomed-in viewfinder.
The AR overlay is another standout feature since, when turned on, it instantly shows the information contained in the barcodes on the user's screen. 
This makes it simple to acquire a broad overview of several codes. 
You can set up the AR overlay to only highlight products with a particular barcode.
Read next: QR Codes Are A High-Tech Response in South Africa