QR Codes Are Introduced on Lifeguard Towers in Oceanside
Sep 13, 2023 - Views: 154 Share
The lifeguards in Oceanside have added QR codes to each lifeguard tower to inform beachgoers of the most recent circumstances.
Beachgoers who scan the QR code are directed to a website.
Here, they can see the weather, water temperature, wave height, and open or closed lifeguard towers as well as the current meteorological conditions.
Additionally, it offers safety alerts such as warnings about water quality, reports of stingray sightings, and other features.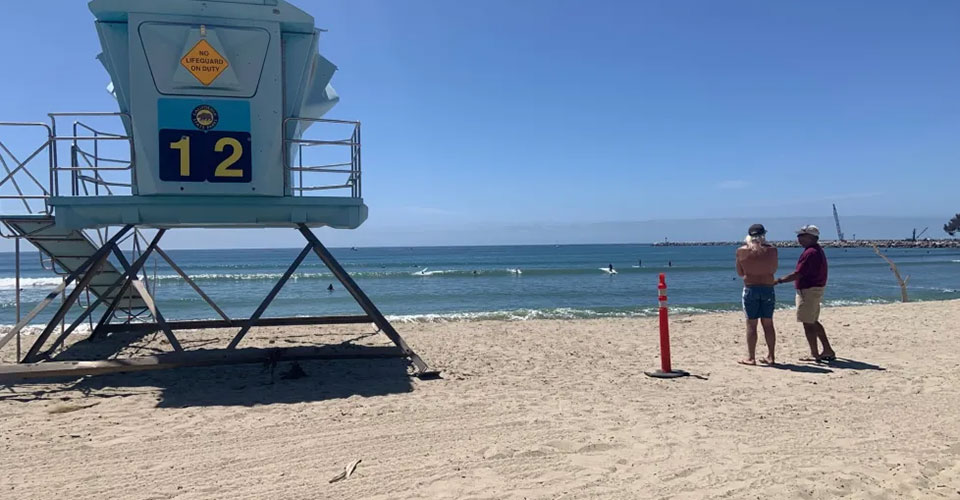 Oceanside introduces QR codes on lifeguard towers
According to City of Oceanside lifeguard Sgt. Jonathan Chesner:
"Information is power. We have a lot of visitors, a lot of tourists who aren't familiar with the way that our beaches work."
The information is automatically and in real-time updated as well as located at safebeachday.com, which can be reached directly using the QR code.
"That provides a real-time interface to the public that lets them know if we are getting significant rescue activity at a certain tower, if our towers are staffed, what time they started being staffed at, and increased sting rays," Chesner noted.
He claimed that this is particularly beneficial in places like Oceanside, where there are plenty of people, and not everyone may be aware of certain water conditions, such as a severe riptide.
"Those with families, with kids want to swim in front of lifeguard towers. 
It lets them know hey, this is a good spot to swim, it's a bad spot, it also talks about things like the weather, the water temp, our tides, all the things that are useful for a good beach day," Chesner said. 
"Oceanside is a very active beach, we get a lot of surfing and tourists. 
We have jetties and piers, we've got a harbor, there's a lot of things going on, so being able to have that information at your fingertips before you show up is extremely helpful."
Read next: Do In-Store QR Codes Impact PIX Payments in Brazil?