QR Code Wearing Is Cool Thanks to Levi's and Highsnobiety
Jul 27, 2023 - Views: 313 Share
There is a new jean for Highsnobiety's trend-setting "cultural pioneers."
To commemorate the 150th anniversary of the 501 jean, Levi's hired the Berlin-based digital media and culture consultancy to create and market a limited-edition pair of jeans.
Only 150 pairs of the $165 retailing jeans are offered only on Highsnobiety's website. 
The traditional blue stonewash tint of the jean is accented by a white "HS" emblem stitched below the right pocket. 
Inside each pair is a "Love 150/150" label that represents a numerical sequence designating the pair's unique number within the limited edition run. 
Since the development of the 501 jeans, Levi's has utilized an identification system.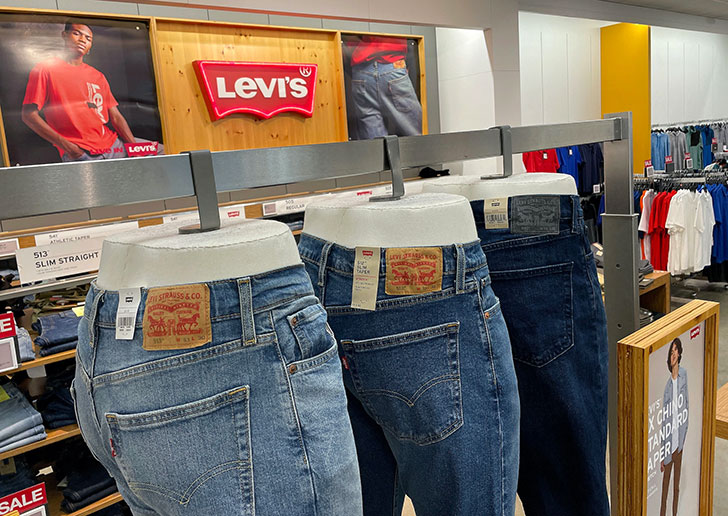 Levi's and Highsnobiety make it cool to wear QR codes
The 501 collaboration also has a media element, keeping with Highsnobiety's origins. 
The bottom of the rear pocket of each pair of jeans features a QR code that leads to a video.
Here, Herbert Hofmann, vice president of creative and buying at Highsnobiety, discusses his long-standing affinity with Levi's as "a core piece of fashion and self-expression."
Along with partnerships with JJJound and Nigo, the Highsnobiety x Levi's 501 is one of a number of fashion industry figures and designers who have come together to celebrate the milestone of this classic style. 
The first-ever plant-based 501 model manufactured with 97 percent bio-based materials was unveiled by Levi's last week. 
Later this year, it will introduce 501 denim and hemp-infused cottoned hemp denim. 
Read more: Stray Dogs Outside Mumbai Airport Garlanded With QR Codes