7 Potential Reasons To Get QR Code For Images [UPDATED]
Nov 21, 2022 - Views: 1828 Share
Compared to text, images are indeed digested faster, making them vital to anything.
Thus, adopting digital innovation like a QR code for images can easily connect brands to their target audience with a single smartphone scan.
Integrating QR codes images on your papers is a simple, quick, and inventive approach to communicate with your audience while providing them with an entirely new experience.
Read this page right away if you want to learn more about this topic!
A guide on QR code with images
What Is A QR Code For Images?
We all know that QR code is one type of barcodes. 
And a QR code image is a QR code which, when scanned, shows images or photos on the smartphone screen of your intended audience.
You can simply access the QR code image and save it on your phones by scanning the code with your smartphone devices.
Also, you can use the H5 editor QR code to build a digital image gallery with numerous photos embedded, or utilize the File QR code option for one image.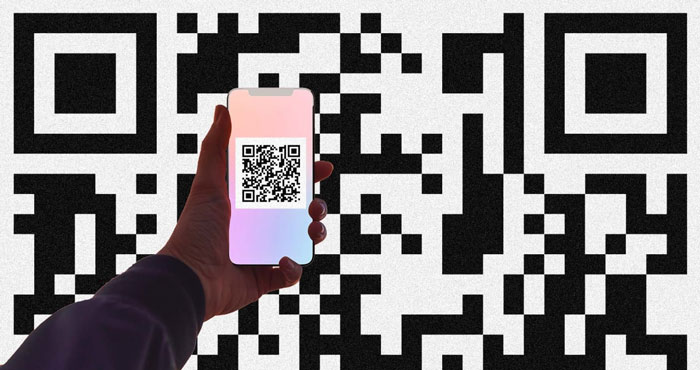 QR codes for pictures meaning
The best aspect is that these two QR code solutions are both dynamic.
It means you may alter or update your embedded images at any moment, and you may track QR code data scans in a single centralized program.
Why Should You Create A QR Code For Images?
Task renovations necessitate technical advancements. As a result, QR codes are making a big comeback in this century.
Image QR codes are used to convert the step-by-step navigation into a one-tap scanning mode.
So below are nine reasons why you should use image QR codes:
Create easily and quickly
QR codes are typically used to lead scanners to websites or links. In most circumstances, a social media or website account is required.
But, you do not have to create a website where you may upload your photographs with this form of QR code. 
Rather, you can use your QR code picture generating program to directly convert photos to QR codes.
Change from one image file to another
You can modify your picture QR code and redirect it to another image file although it has been printed online, in a book, or in your materials.
It also means that you won't have to print your QR code again, saving you money on printing costs!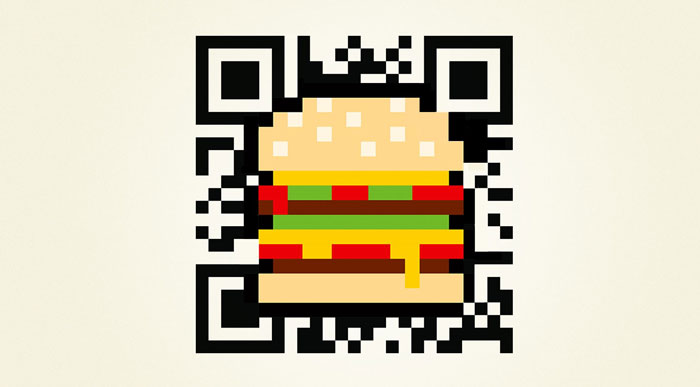 Changing QR code for images is easy
Improve image viewing
Converting photos to QR codes is among the best ways marketers and photographers use to improve their users' image viewing.
The visitors who scan QR code from image or your latest infographics or photo will have no trouble loading the image because QR codes are optimized to connect desktop and mobile platforms.
As a result, the photographs will have more exposure to individuals and customers.
Lossless quality
Normally, when you want to display an image, you must first place it on a website and then attach the URL address to the QR code.
However, the image quality suffers significantly, which might be problematic in some scenarios.
Fortunately, since there is no loss of resolution when employing QR codes images, resizing is not an issue.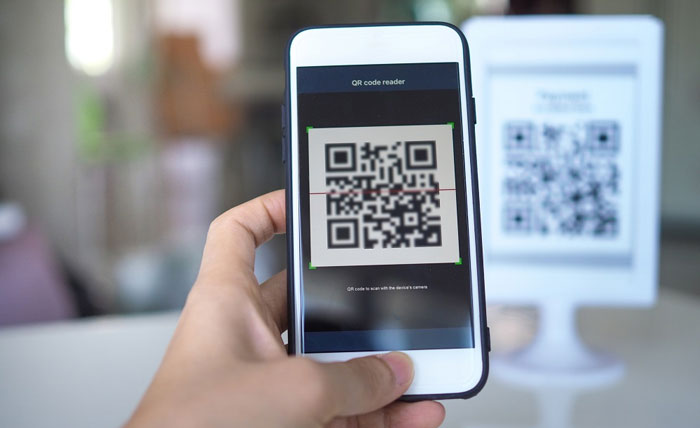 There is no loss of resolution with QR picture codes
Ideal for dual-platform marketing
QR codes for images are more effective in digital and print marketing. 
As a result, new generation marketers prefer to employ QR codes as a technique in marketing initiatives.
Marketers construct an interactive marketing campaign by inserting picture QR codes on print media such as flyers, magazines, brochures, and newspapers.
QR codes, in this way, fill the void between digital and static platforms. Thus, dual-platform marketing is becoming more common.
Images require little attention
The only thing required for QR code for images is the image itself. It implies that you simply need to focus your efforts on making the photograph.
Furthermore, photos are much more straightforward and easy for your viewers to comprehend than including an entire page.
Mobile optimization
Because most QR codes are scanned using smartphones, converting your photographs into QR codes is intended for mobile optimization.
With its mobile optimization function, the time spent on scanning and loading photos is reduced, allowing users to swiftly absorb the image's content.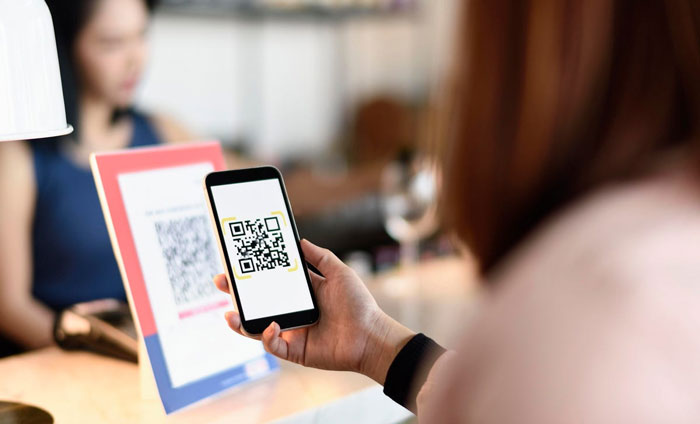 QR code with image is optimized with your mobile
See more: OCR meaning
What Is A QR Code For Images Used For?
Below are a few of the image QR code applications that the visual market may agree on:
Office windows 
Established photography businesses might associate QR codes for images in their mystery top photography selects to increase their advertising effectiveness.
The public may then participate in this campaign by scanning and seeing the QR code's content.
Photography
Images are inextricably linked to photography, which is the reason for the existence of photos.
With the growing demand for high-quality images, photographers are experimenting with different methods of providing their portfolio to clients.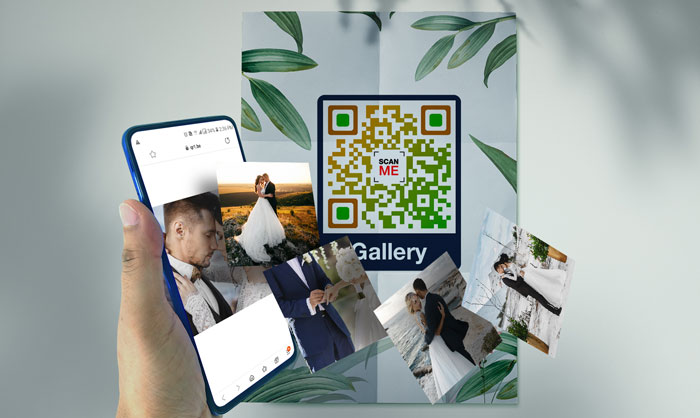 A QR code from photos are used in photography
As a result, image QR codes were introduced by QR code experts as an option for modeling, photography, and events agencies.
Tourist attractions
Experience-seeking people might plan their upcoming adventure by skimming through postings of other travellers on social media.
Tourists may scan QR code from picture to landmark information stands to get more photos of the tourist attraction.
They can view the beauty of the area before deciding to embark on an excursion this way.
Restaurants
Most restaurants are employing interactive restaurant menu QR code software, which may generate menu QR codes that guide guests to their digital menus.
Also, restaurants may provide digital menus in the form of photos, documents like PDFs, and H5 editors.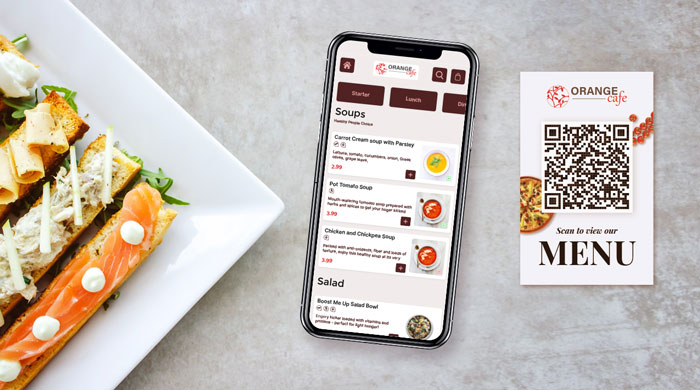 QR codes images are included in the menu
Business cards
These QR code cards are used by photography and event businesses to interact with potential clients.
To put images in your business card, just insert image QR codes and allow the recipient to check your work by scanning the QR code.
Photography newsletters 
Several photography agencies include picture QR codes in the photography hack and how-to newsletters to exhibit photo examples, which helps improve their popularity in the target market.
You may also give your readers a feeling of exclusivity by delivering your newsletters in this manner.
Product information guides
With the various digitizing processes available to product makers, image QR codes are useful in reducing space on product packaging.
Businesses can save more trees by introducing their consumers to a new method of understanding how to set up and care for their gadget.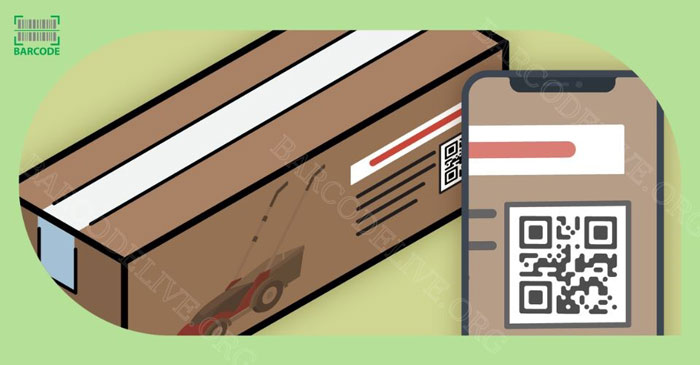 QR code image in product information guide
Infographics
Infographics are indeed an excellent way to convey important information to people.
You may include image QR codes in print materials including magazines, newspapers, etc to boost people's involvement in your infographics.
In this approach, you can introduce people to new methods of discovering intriguing infographics.
How To Make A QR Code For An Image?
The procedure will differ based on the QR code generator you use. We'll be using qrcode-tiger.com in this tutorial:
Visit www.qrcode-tiger.com 

If you simply need to convert one image to a QR code, choose File or the H5 QR solution for multiple photos in one QR code

Upload your image(s) to your favorite QR code solution and press the produce QR code button.

Now, you may personalize your QR code by selecting from a variety of eye designs, inserting a logo, and changing the colors to create your QR code

When you are finished, click the download button!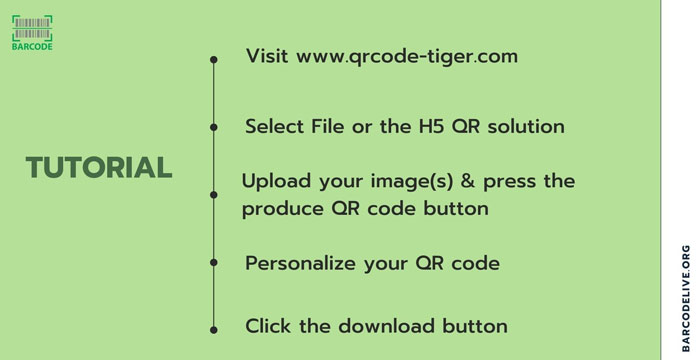 5 steps to make a QR code with images
Do you want to know how to create QR code for games? Like QR code with images, making one for your games is not hard at all.
So follow Barcode Live for a detailed tutorial!
Tips To Maximize Your QR Code For Images
Remember that your QR codes with images are only as effective as the attention they draw. 
No matter how well you designed your QR codes, if no one scan QR code from picture or they don't work, your attempts will be in vain. 
Hence, here are a few reminders.
Include a call to action: To pique your audience's interest, provide a call to action.

The color of the QR code and the background should be of high contrast: If your image QR code merges in too well with the material's color on which it is printed, this might cause issues and, in the end, fail completely.

Prefer SVG over PNG: SVG is preferable than PNG QR code because its resolution does not diminish if resized. Once the image quality of your image QR code deteriorates, it may malfunction.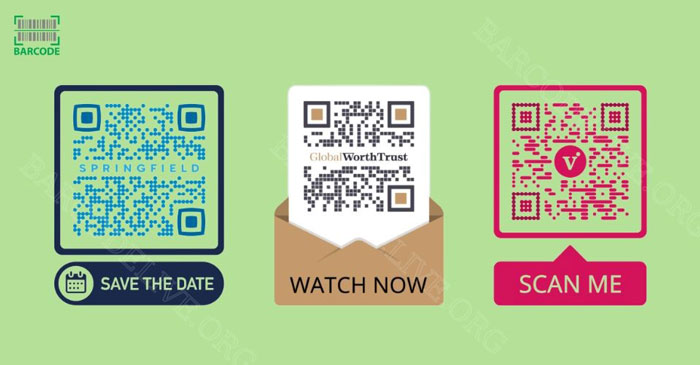 Examples of QR code with call to action
Frequently Asked Questions (FAQs)
1. Can you convert an image to QR Code?
You can convert an image to a QR code with the only requirement is  that it be in the PDF, PNG, or JPEG format. 
Then, any image can now be converted.
Luckily, QR codes are absolutely free for using and may be created with any QR code apps applications online, as long as the QR solution is created as a static QR code.
QR codes come with no expiration date since  Quick Link is hidden behind the QR code. The QR code will keep working as long as the Quick Link is activated. 
If they are not archived or deleted, quick links will remain active indefinitely.
Final Words
There is a lot of useful information discussed in this post, right? We hope that we covered all your concerns regarding QR code for images. If you still have any questions about this topic, do not hesitate to comment below to let us know!