QR Code For Games: 5 EASY Ways To Use It To The Fullest
Nov 30, 2022 - Views: 1852 Share
Have you ever heard about the QR code for games?
The video game industry's focus is changing as virtual and augmented reality and mobile gaming technology gain popularity.
If you're searching for a solution to improve your video games, the mobile-optimized QR Code is the way to go.
Let's find out how to create a game QR code and ways to use them in this post!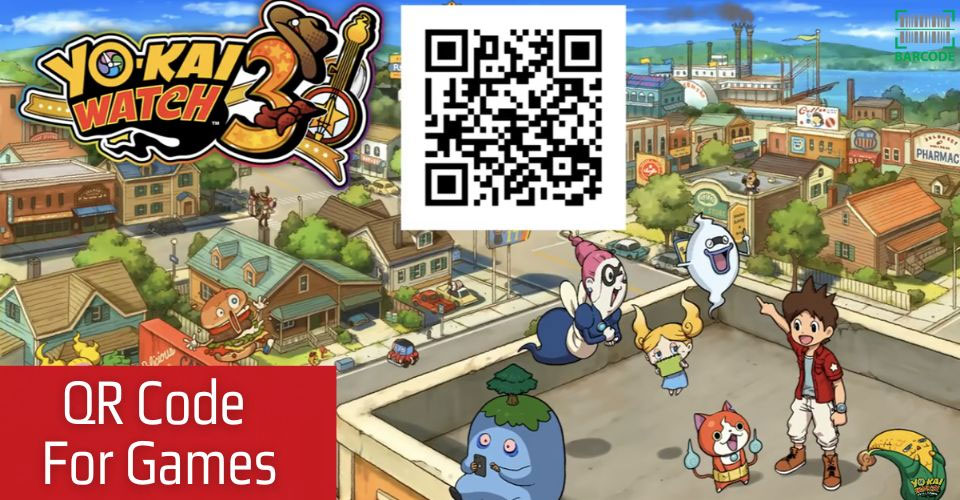 A guide on videogames codes
What Is A QR Code?
A QR code which stands for 'Quick Response,' is one type of barcodes devised by Denso Wave in 1994.
It is a scannable matrix of black and white squares and the information is contained in this design and alignment.
Typically, QR codes look like this: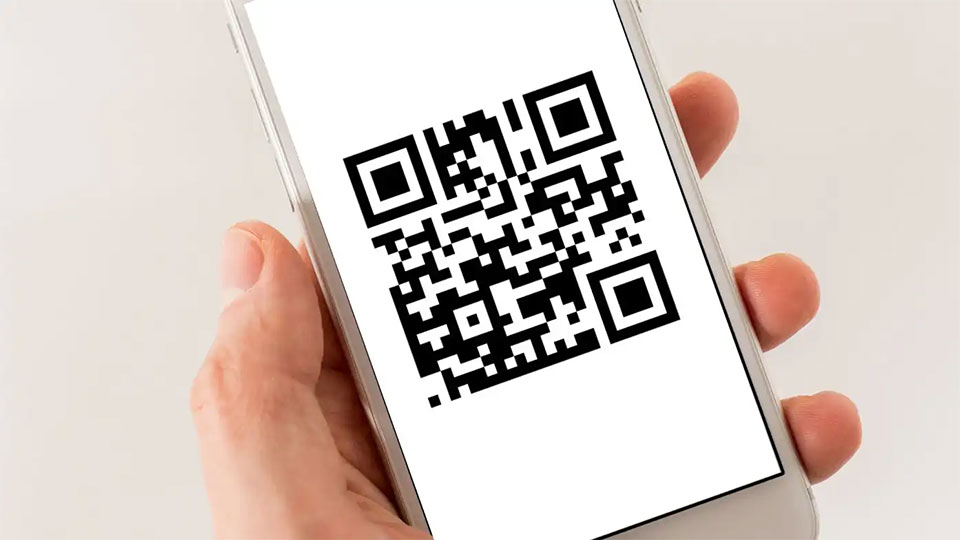 A QR code
Not every QR code has a precise square form.
Inside, they can feature distinctive patterns, colors, and logos. 
The greater and more complicated the information, the larger and more complex these patterns and alignments.
You can scan this code using a smartphone or a QR code reader app to quickly access the information encoded in it.
Static QR Code vs. Dynamic QR Code
Before you produce QR gaming codes, learn the difference between static and dynamic QR codes.
Static QR codes are one-time use codes that do not need to be changed. 
You can use a static QR code, for example, if you are utilizing a URL QR code that will send top players to a redemption website to receive end-of-season game incentives.
If a change is necessary in the future, dynamic QR codes can be updated.
You can also record the number of scans, the position of the individuals scanning, and the equipment used to scan. 
These statistics are available in the data-tracking system of a QR code generator.
Dynamic QR codes are useful for video game design and marketing since they can be updated and track usage statistics.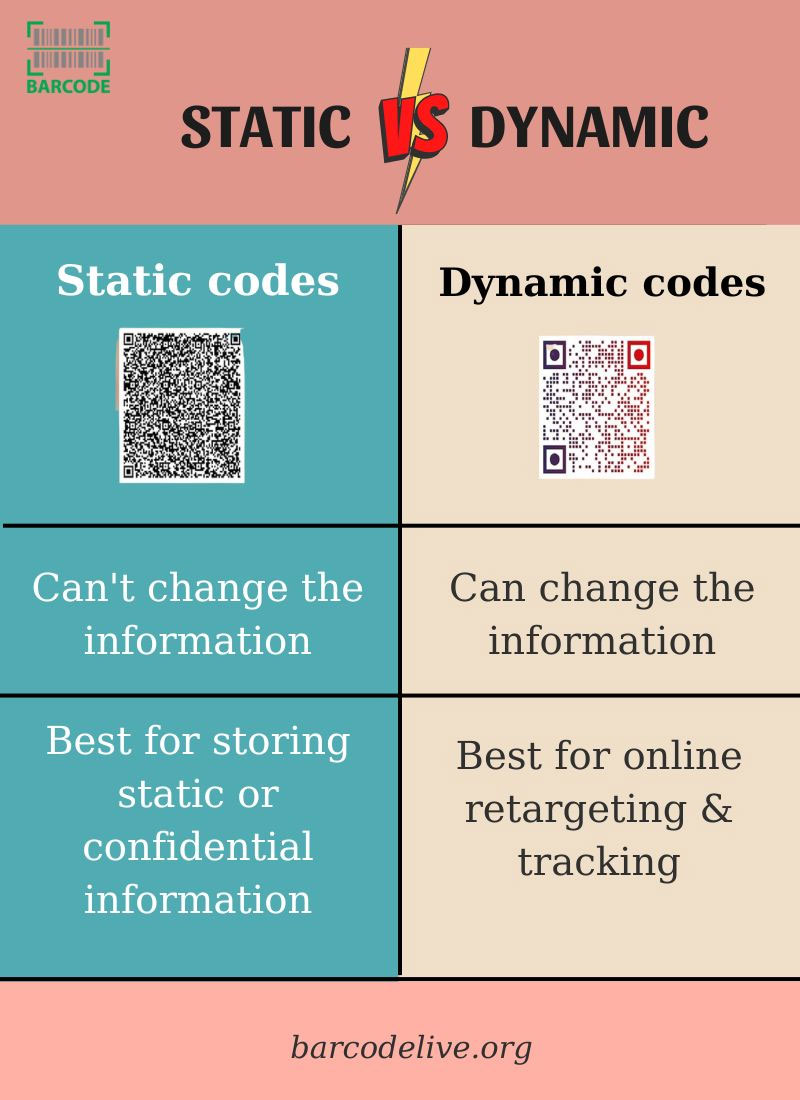 Static QR code vs. dynamic QR code
Why Is QR Code For Games Important?
Because the gaming market is so competitive, you must improve your game design, storyline, and marketing.
Video game creators and game marketers must collaborate to make use of various QR code solutions to reach an underserved market, improve user experience, and increase revenue.
Because of the simplicity and dependability of QR codes, you can simply include them in your game's plot and marketing.
Customizable QR codes do not degrade your design components. Instead, it's easy to incorporate them into your gaming interface.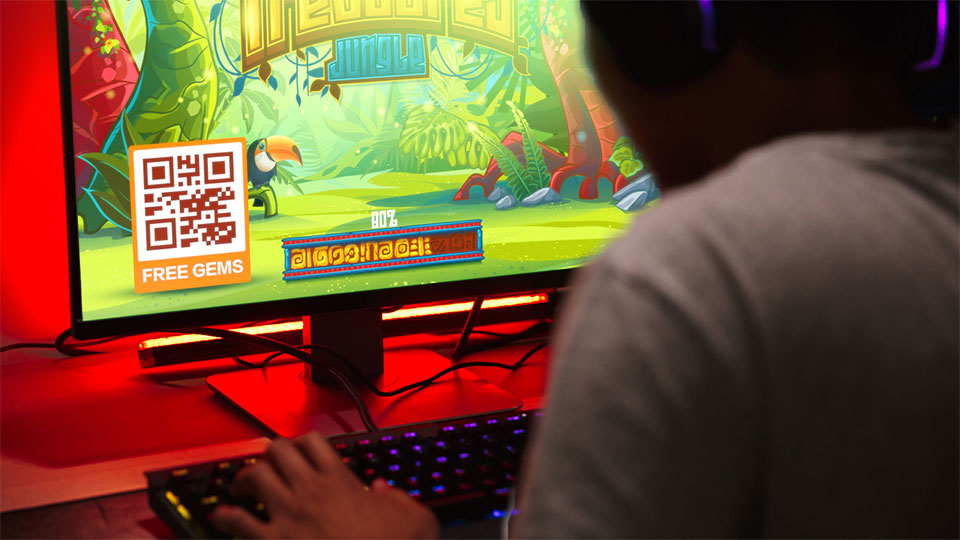 The importance of QR for games
Furthermore, gamers will no longer input a webpage (URL) to obtain their prizes or search a gaming library for their freshly published game. 
They may gain entry with a simple scan of their smartphone.
They can instantly access any information by scanning their smartphone.
As a result, a game with QR codes is developed exclusively for the video game industry.
What Are The Benefits Of A QR Code For Games?
To provide more engaging experiences for players, the video game industry has already begun to take advantage of QR codes in its plans.
So, what are some main benefits of QR code games? 
Let's check it out!
Increase playability
Playability is one of the most important user experience metrics in gaming, indicating how much players should enjoy their game.
Integrating games with QR codes can boost player participation through worldbuilding by offering more information while having less of an impact on game graphics.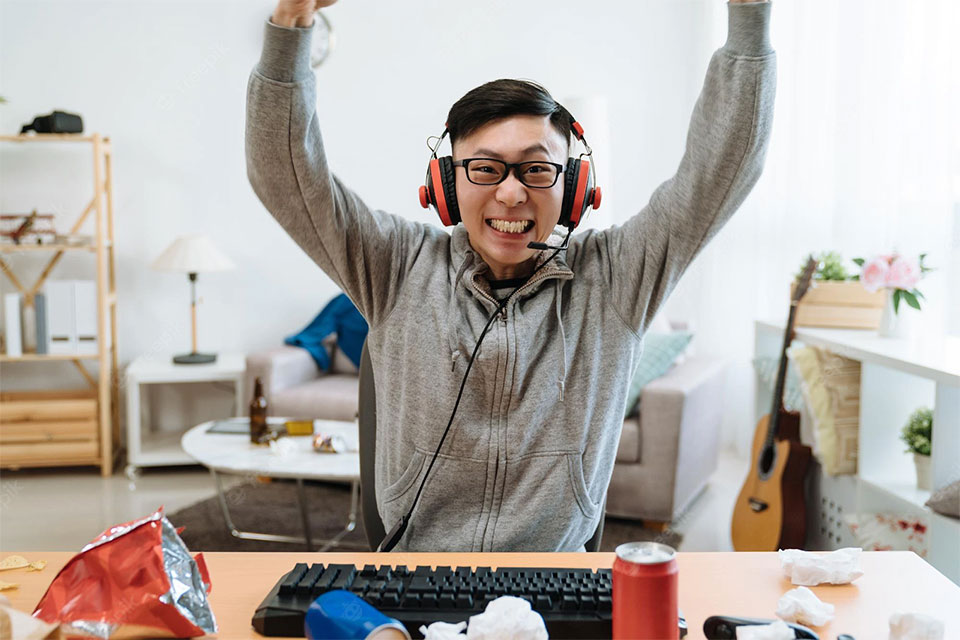 Enhance playability 
The design of a video game's user interface also has a significant influence on the game's playability and user experience.
QR codes in video games can be readily added to your game visuals with few adjustments to your visual aspects.
You can change the color of your QR codes to match the gaming interface's color scheme.
Connect in-game experiences to real-world
You can make limited-time offers to gamers that allow them to access in-game material from the real world. 
You can also manage different times and locations with the Dynamic QR code without having to reprint it.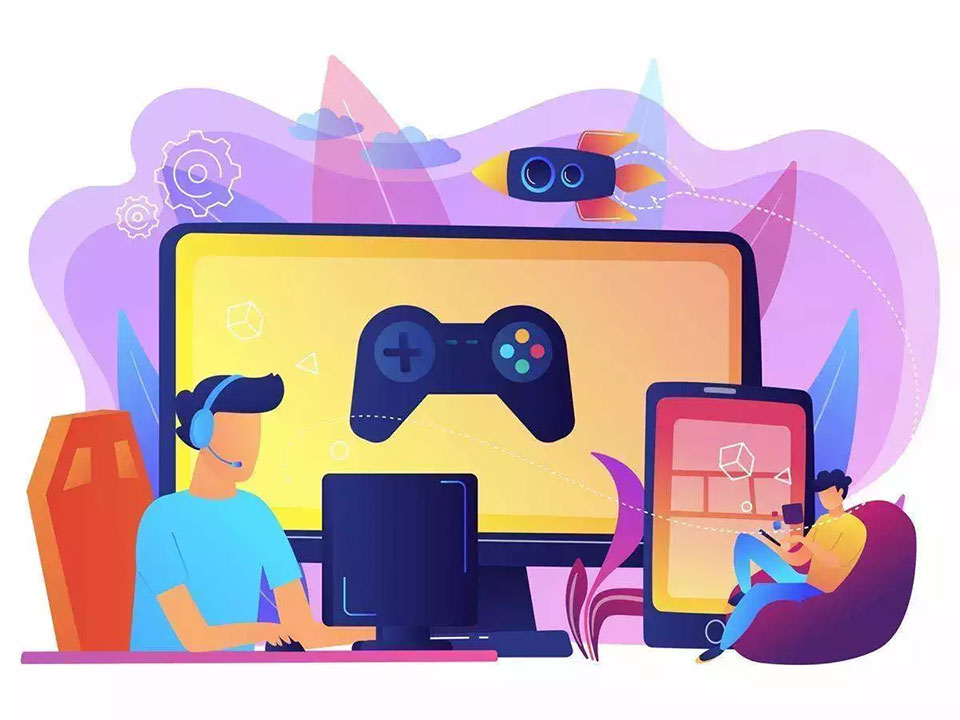 Connect in-game experience to real-world
Enhance your social media presence
If you publish content across many web platforms, Social Media QR Code is a one-stop solution for moving gamers from console to mobile device. 
To boost your social media following, use giveaways or supplementary material that don't need players to leave the game or hunt for your page.
Smooth information transfer
When QR codes are used in video games, it makes it simpler for players to get additional information. 
They merely need to scan the QR code with their cellphones to find out what information is hidden behind the QR code.
Increase companion app downloads
Companion apps for video games have grown in popularity as a method for gamers to stay connected to their in-game characters and online pals 24 hours a day, 7 days a week. 
When boosting companion app downloads, you can promote it directly to your gamers through the game.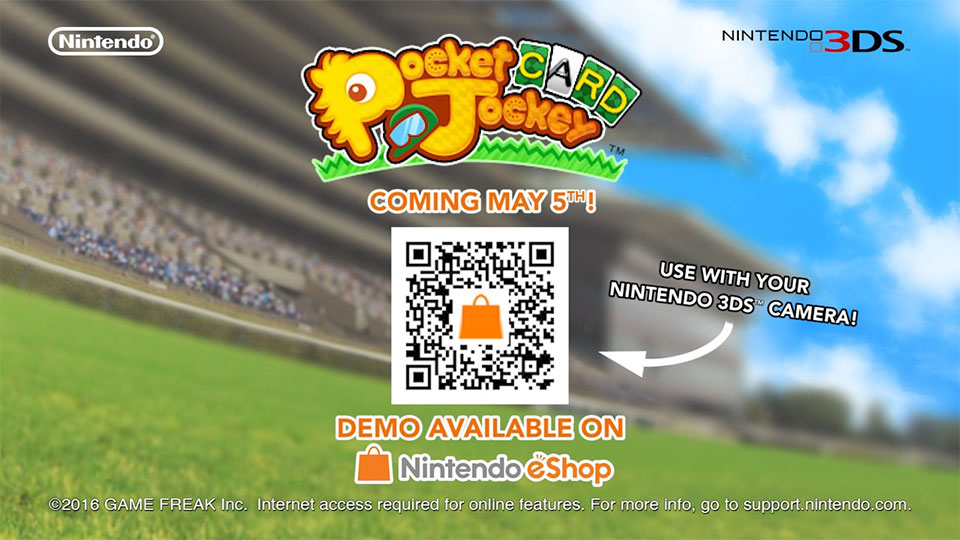 Boost companion app downloads
Simply integrate into any background
You can use custom frames and edges to create individual brand colors, a logo or picture in the center, and a customized CTA (call to action). 
QR codes can be modified to fit any medium by adjusting the size and image file type.
Data tracking for video game marketing
Are your printed game QR codes being scanned by players? 
You can acquire answers to these queries using the game code generator's real-time data-tracking mechanism.
You can also use analytics such as location by city or country, number of scans, and devices used to measure your video marketing campaign and analyze how effectively your QR codes operate.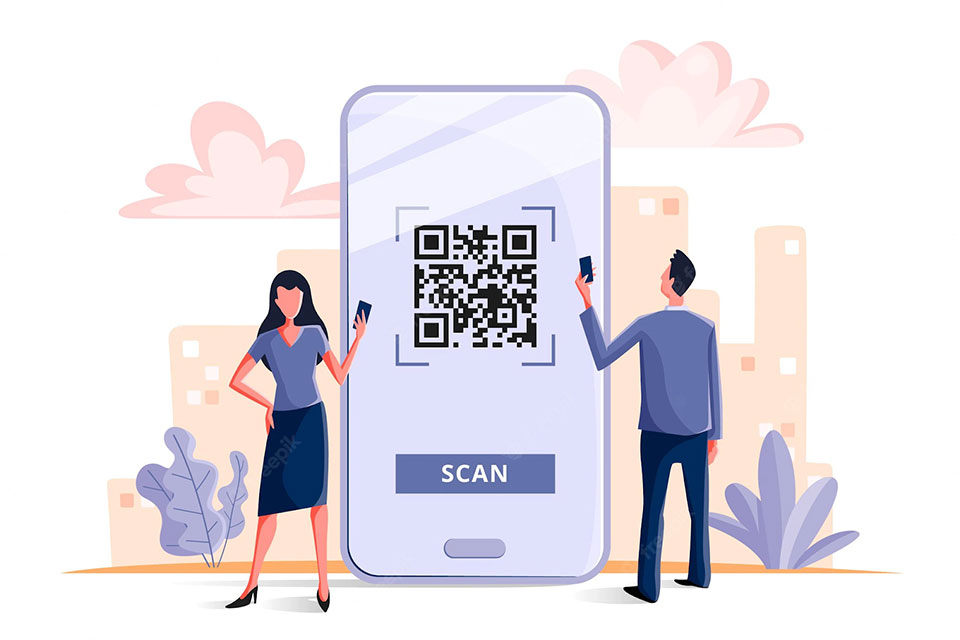 Data tracking for video game marketing
Different Ways To Use QR Codes In Video Games
Let's look at some innovative methods to employ QR codes in video games to make them more immersive.
Use a URL QR code to provide in-game prizes

Incorporate interactive video clues with your detective game plot

Use bulk URL QR code for your video game's downloading material

Use the URL QR code to conveniently access video games

Use an MP3 QR code for a video game's soundtrack

Use the Spotify QR code for video game soundtracks

Use the App Store QR code to increase downloads

Create a contest for players with a multi-URL QR code

Use the Twitch QR code to promote your partner streams and gaming personalities
How To Create A QR Code For Games?
Like creating QR code coupons, creating QR codes in video games is quick and straightforward when you have a dependable QR code generator.
Follow these simple steps to create your QR code:
Use a QR Code Generator and select the type of QR Code you'd like for your video game. We recommend you start with the URL QR Code

To link with your QR Code, enter the website in the necessary space. Your QR Code will be immediately created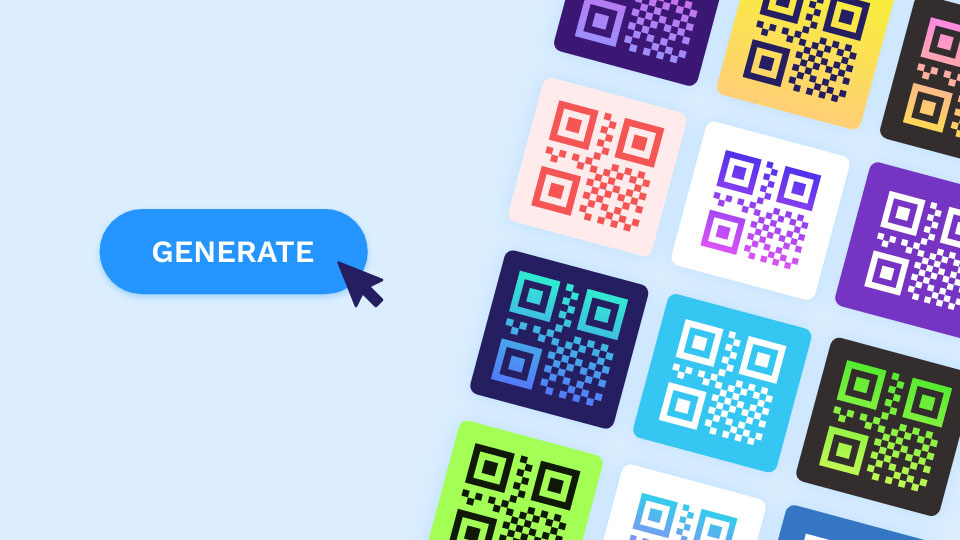 Ways to create QR codes for games
Now, add a border and a "Scan Me" logo to the design of your QR Code

Choose colors that complement your style or the identity of your organization

Choose "Download" to get your QR Code in. jpg,.png,.svg, or .eps format

Add your newly generated QR Code to any video game design or box
QR code for games are important and creating them seems not too hard at all. You can refer to this video for an overall picture of this interesting topic
How To Maximize QR Codes For Games?
There are a few useful tips to keep in mind while developing your QR code for video games to ensure that your efforts yield the greatest results. 
Here are the top 5 tips for making the most of your QR codes in video games.
Pay attention to the visual
You are free to experiment and use your design abilities for your QR code.
But don't forget the universal guideline when it comes to modifying QR codes: the foreground color should be darker than the background color.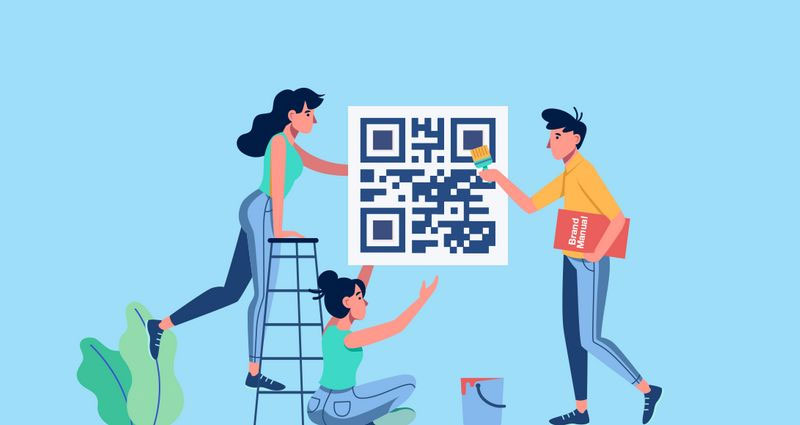 QR code visual
Include a call to action
If you're utilizing a QR code game for marketing, remember to include a call to action, which helps direct users to the desired activity.
Keep its position obvious and plausible as an extra suggestion. 
Additionally, ensure that the color contrast is good so that the call to action button can be read.

Add a call to action to your QRcode games
Include an image, logo, or icon
Including these components will elevate the appearance of your QR codes.
If your users can see your mobile game's logo, they will remember it readily.
To preserve a feeling of branding and identity among the gaming community, you may also include a logo or emblem on your contest QR code.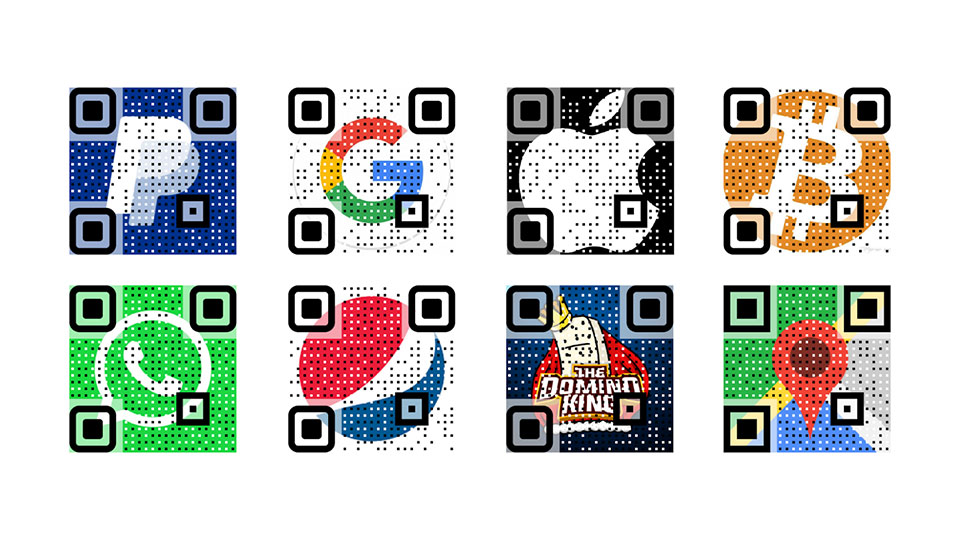 Add logo, image, or icon
If you are interested in finding out how to create a QR code for image, check our previous post for more details!
Right-sizing matters
Make your QR games scannable by keeping them to a minimal size of 2 x 2 cm (0.8 x 0.8 in). 
This standard size makes your QR code prominent and easy for people to read.
However, if you utilize printed QR codes on billboards or posters, their sizes may vary. 
So keep in mind the type of advertising setting so that the QR code may still be scanned.
Proper placement
Do not let your QR game go unnoticed by positioning it in inconvenient locations. 
If your users or gamers cannot see the QR code, they will not scan it.
Make your QR code stand out when employing it as part of your game's or video game marketing's visual elements.
Simply ensure to display your QR code at a high visual level so that gamers may see it.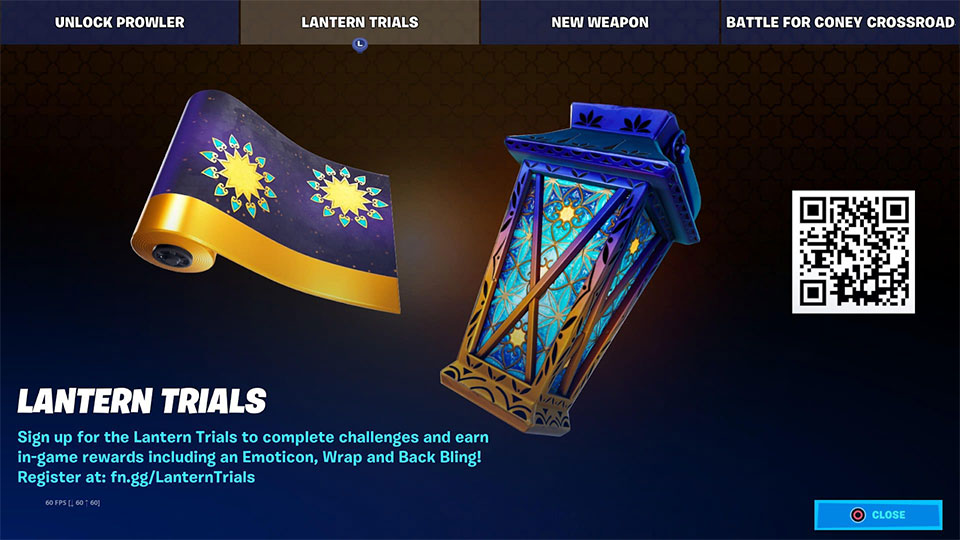 Proper placement
Frequently Asked Questions (FAQs)
Yes, QR codes are entirely free to use and can be created using any QR code software accessible online, as long as the QR solution is created as a static QR code.
Dynamic QR codes, on the other hand, require a paid membership since they are a more advanced sort of QR code that allows users to track and edit/update their QR code, which is great for business and marketing.
Can a QR code be scanned without an app?
Absolutely!
Several mobile operating systems, including iOS and Android, have built QR code scanners into their camera apps. 
Remember to enable screen search first by opening the Google app, pressing on Navigation, and then selecting screen search in the settings.
Are QR codes ready for mainstream adoption?
QR codes have already entered the mainstream. 
Several large firms like Coca-Cola or Chick-fil-A, have used them in their marketing to increase app downloads, promote discount deals, or as a successful contactless mobile technology. 
What are the best business practices for QR codes?
The restaurant business has some of the greatest QR Code use cases. 
Among other things, they offer simple cashless payment, B2C communication via social media, and paperless/contactless menus. 
How are people using QR codes besides URLs?
There are many different sorts of QR Codes available to meet your corporate, educational, and personal needs.
People are adopting QR Codes to keep clients up to date via Facebook or another social media platform of their choice. 
You can also use them to share work samples such as a video playlist, a visual portfolio, or an MP3 file.
Conclusion
QR codes can help promote your video game or make it more enjoyable! So, after reading our post, why don't you create and apply the QR code for games right now?