OCR Meaning: 3 Reasons To Use Optical Character Recognition
Because there is not much information written about OCR meaning, it can be confusing for certain people.
In truth, optical character recognition (OCR) technology is a time-saving business procedure that utilizes automated data extraction and storing features to save time, money, and other resources.
Dive into this post right now for more information about this special technology!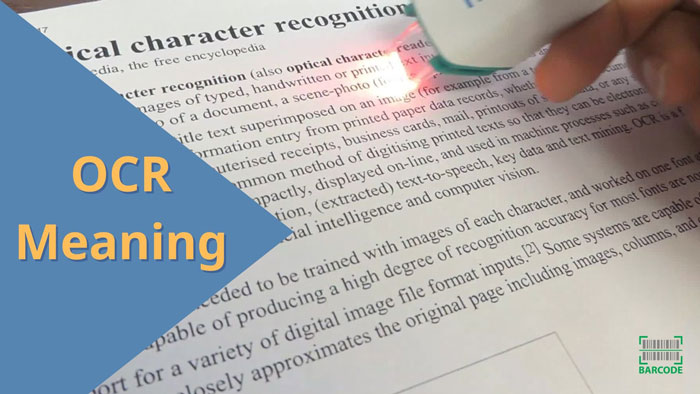 What is OCR meaning?
What Is OCR?
OCR stands for optical character recognition, which is the use of technology to identify handwritten or printed text characters inside digital images of paper files, like a scanned paper document. 
Text recognition is another term for OCR.
It is because the fundamental process of OCR is to examine the document's text and translate its characters into code that may be utilized for data processing.
OCR systems include a combination of software and hardware that is utilized to turn physical documents into machine-readable text. 
To read or copy text, hardware like an optical scanner is employed, while software often conducts sophisticated processing.
See more: Type of barcodes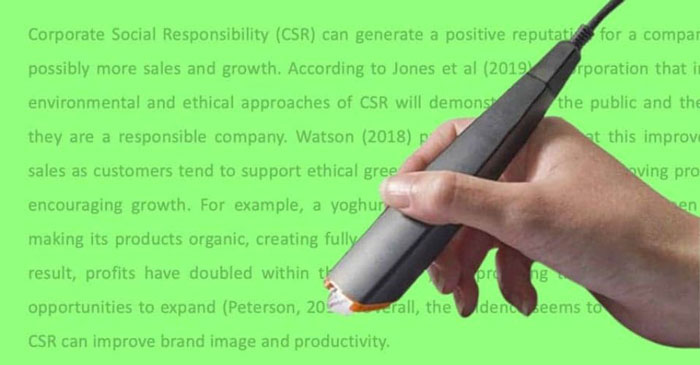 The optical character recognition definition
What Is The History Of OCR?
Ray Kurzweil founded Kurzweil Computer Products, Inc. in 1974, with an OCR system that could identify text printed in nearly any typeface.
He believed that the ideal use of this technology would be a machine-learning tool for the blind, thus he built a text-to-speech reading device.
Kurzweil sold his business to Xerox in 1980, who was keen on commercializing  paper-to-computer text translation.
When digitizing historical newspapers in the early 1990s, OCR technology gained its popularity. 
Since then, this technology has advanced significantly. 
Today's systems can give near-perfect OCR accuracy, and OCR services are also readily available to the general public.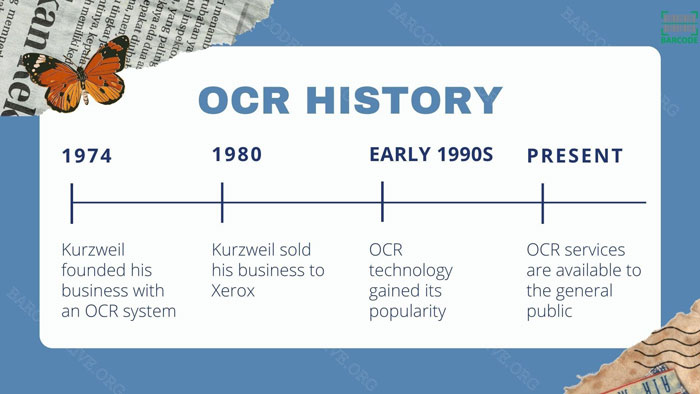 The history of optical character recognition OCR
What Are Types Of OCR?
Data scientists categorize various OCR technologies depending on their working principles and application. 
Some OCR types are as follows:
Simple optical character recognition software
A simple OCR engine operates by keeping as templates a variety of text image patterns and fonts. 
The OCR programs compare character by character, text images, to its internal database using pattern-matching algorithms. 
Also, it is referred to as optical word recognition if the system matches the text word by word.
See more: Barcode on postcard
Intelligent character recognition (ICR) software
ICR technology is used in modern OCR systems to decode words in the same way that people do. 
It employs advanced approaches such as machine learning software to make machines behave as humans. 
A neural network, a type of machine learning system, examines the text on several levels, processing the image continuously.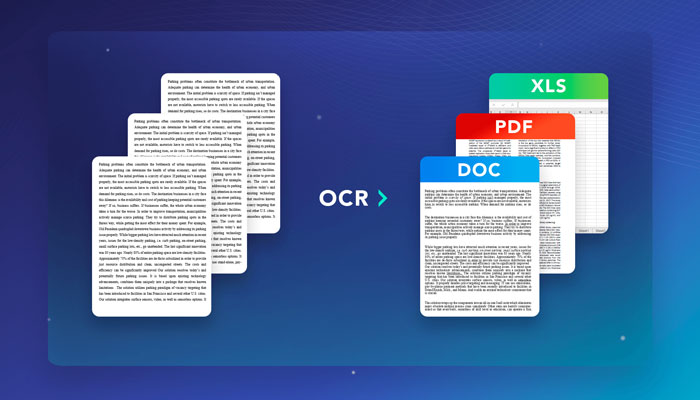 Intelligent character recognition software
Intelligent word recognition
Intelligent word recognition systems operate like ICR.
However, rather than preprocessing OCR images into characters, they process full word images.
Optical mark recognition
Watermarks, logos, and other text symbols in a document are identified using optical mark recognition.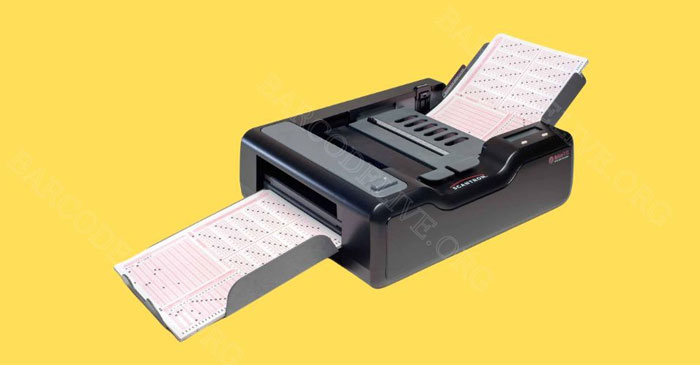 Optical mark recognition
How Does OCR Work?
The OCR engine operates in the following manner:
Step 1: Image collection
A scanner is used to read OCR documents and then convert them to binary data.
The scanned image is analyzed by OCR software, which recognizes the light portions as background and the dark areas as text.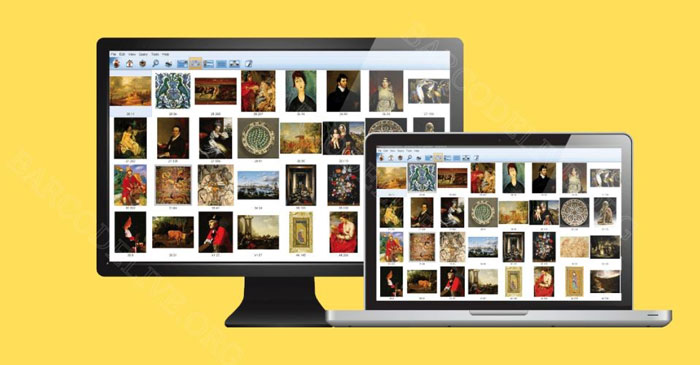 Image collection
Step 2: Preprocessing
To read image text, the OCR technology cleans it and removes mistakes. Here are some of its cleaning methods:
Tilting or deskewing the scanned paper slightly to correct alignment difficulties that may have arisen during the scan.

Despeckling or eradicating digital image spots, as well as smoothing the margins of text images

Cleaning up the image's lines and boxes

Multi-language OCR technology with script recognition
Step 3: Recognition of text
Characters are subsequently detected employing one of two algorithms in this step: 
Pattern recognition: OCR systems are supplied with text examples in various formats and fonts, which are then compared and recognized in the scanned page.

Feature extraction: To recognize characters in a scanned page, OCR software uses rules based on the characteristics of a given letter or number. For contrast, features may include the amount of angled lines, crossing lines, or curves in a character.
Step 4: Postprocessing
Finally, the technology turns the retrieved text data into a digital file after analysis. 
Several OCR systems are capable of producing annotated PDF files that contain both the before and after the scanned document versions.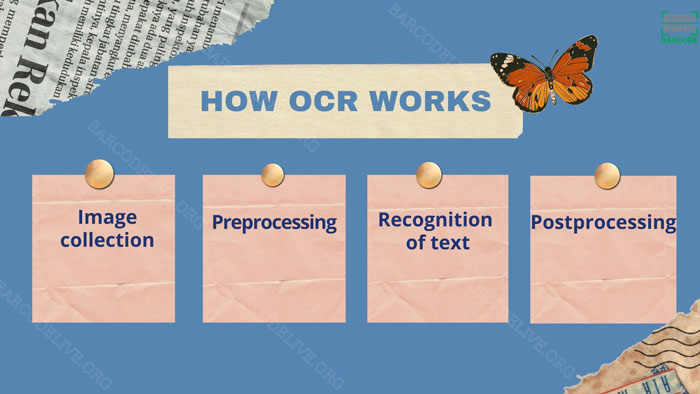 OCR's working principle
What Are The Benefits Of OCR?
OCR technology is widely utilized nowadays since it offers numerous advantages:
Search text
Businesses may create a fully searchable knowledge archive by converting current and new documents. 
In addition, they can use data analytics tools to automatically process OCR text databases for additional knowledge processing.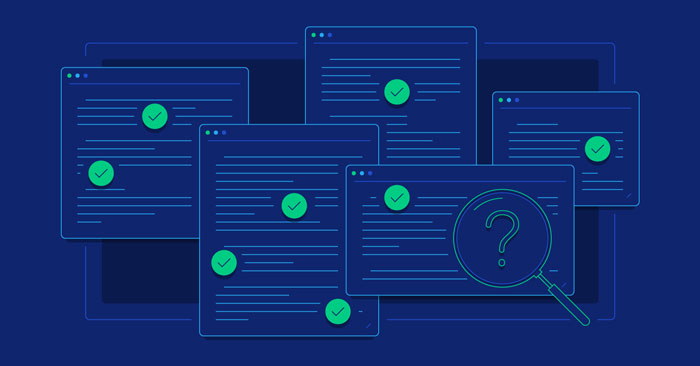 OCR assists in searching text
Artificial intelligence solutions
Furthermore, OCR is frequently used in conjunction with other artificial intelligence solutions that firms may adopt. 
It can recognize brand logos in social media posts, or recognize product packaging in advertising photos, etc. 
Indeed, this type of artificial intelligence software assists firms in making better operational and marketing decisions that decrease costs while improving the customer experience.
Operational efficiency
Finally, utilizing OCR software to automatically connect document processes and digital workflows inside your firm can help you enhance efficiency.
For instance, instead of painstakingly sorting through files in a box, you may find the relevant papers by instantly looking for a term in the database.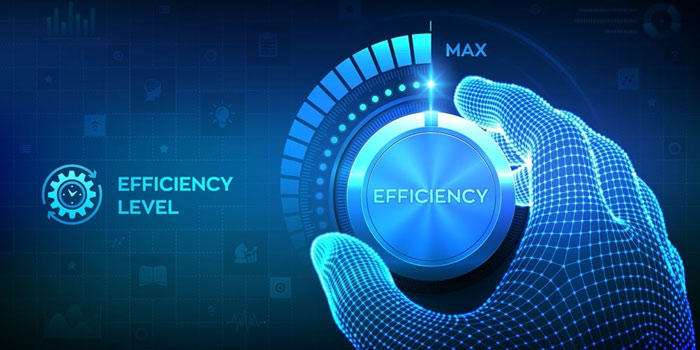 OCR helps improve efficiency
See more: QR code for images
What Is OCR Used For?
You can use OCR technology  for a number of purposes, such as the following:
Healthcare
OCR is used in the healthcare business to process patient records such as hospital records, insurance payments, and treatments tests. 
OCR lets hospitals simplify processes and eliminate human effort while keeping information up to date.
The nib Group, for instance, offers health and medical insurance to more than 1 million Australians and gets hundreds of medical claims a day.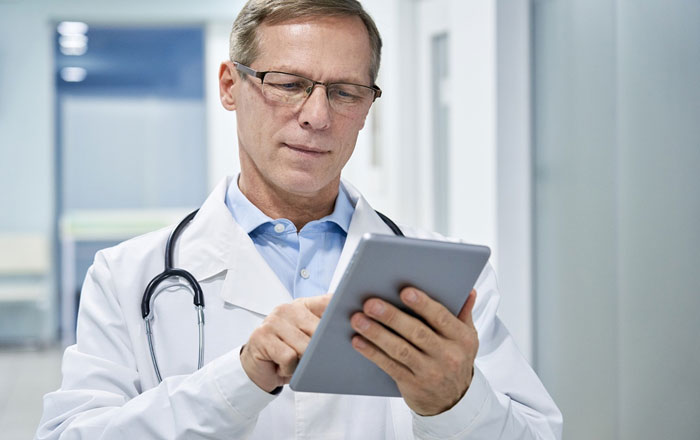 OCR is used in healthcare
Banking
OCR is also used in the banking industry to analyze and verify loan documents, deposit checks, and other financial processes. 
This verification has strengthened transaction security and helped fraud avoidance.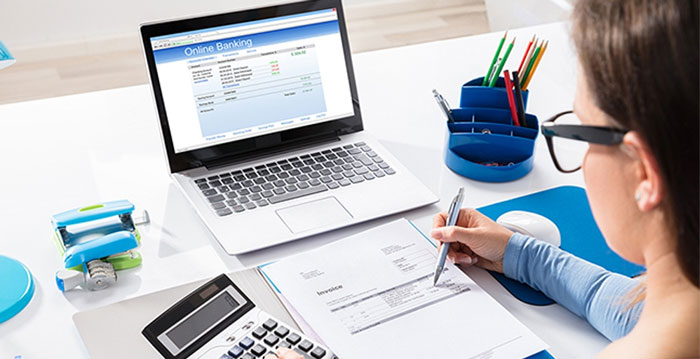 OCR in banking
Logistics
OCR is used by logistics organizations to better efficiently track invoices, receipts, package labels, and other documents. 
To illustrate, the Foresight Group utilizes Amazon Textract to automate invoice processing in SAP.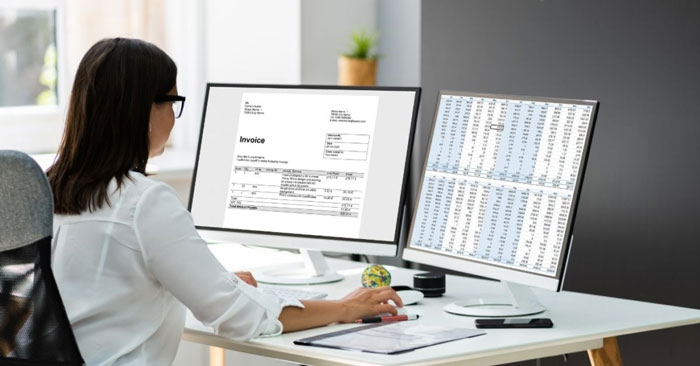 OCR is employed in logistics
Frequently Asked Questions (FAQs)
1. Does Windows 10 have Optical Character Recognition?
Because OCR is a component of the Universal Windows Platform (UWP), you can use it in all Windows 10 apps.
It allows you to extract text and text layout information from photographs.
It is intended to handle a wide range of image types, from scanned documents to pictures.
Simultaneously, it is highly optimized and works totally on the device without the need for Internet access.
2. Where is OCR commonly used?
Turning printed paper documents into machine-readable text documents one of the most common OCR applications.
After OCR processing, a scanned paper document's text may be modified with a word processor such as Google Docs or Microsoft Word.
3. What are the limitations of the OCR system?
OCR has various drawbacks that might lead to erroneous or missing text, making text-based classification challenging or even impossible
Size of the font: OCR may not be able to transform characters with extremely high or extremely small font sizes. This may prevent text-based systems from accessing the most critical words and characters.

Languages: Numerous languages include special characters that may be lost or inaccurately identified unless the proper OCR software is loaded.

Non-textual glyphs: Many times, essential non-textual characters or glyphs, such as map symbols or logos, are not transformed to characters using OCR, leaving them undetectable for text-based retrieval or text analytics.
OCR technology enables users to swiftly automate data capture from forms, decreasing keystrokes to reduce data entry expenses.
Also, it helps keep the high accuracy necessary in forms data processing.
5. Is OCR similar to scanning?
OCR software produces far more complex results than scanning because, rather than capturing the page as an image, it detects the characters and turns them into machine-readable text.
This method enables you to quickly update the text, look for keywords, and obtain information.
Conclusion
In this post, we have gone through what does OCR stand for, how does it work, its benefits, and practical uses. After reading this post, we hope you have gained more knowledge about OCR meaning. If you have any concern about it, do not hesitate to write in the comment section below so that we can help you!