Nearby Share May Let You Share Files By Scanning A QR Code Soon
Aug 16, 2023 - Views: 213 Share
Sharing files or links with other nearby Android smartphones, Chromebooks, or Windows PCs is simple with Android's Nearby Share feature.
Google is getting ready to update Nearby Share so that it may display a QR code on the sending device. 
In the event that no nearby devices have been detected by the service, this option will be displayed at the bottom of the dialog. 
By choosing it, a QR code will be generated that the recipient may scan with an app like Google Lens, which will instantly link the two devices and start the transmission.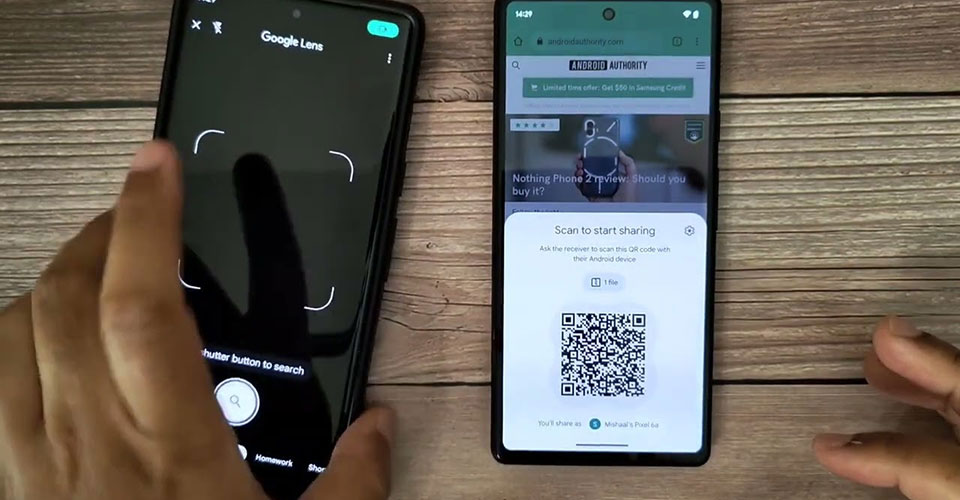 Nearby Share may soon let you scan a QR code to share files
We had to manually enable the functionality in order to demonstrate the ability to scan a QR code to exchange files since users have not yet been given access to it.
Tipster AssembleDebug was the first to find out the impending functionality when searching through the Google Play Services app, which includes Nearby Share (among other things).
While we'll keep an eye out for the launch of this functionality, please let us know if you notice any other impending changes to Nearby Share. 
You may also like: Visitors to Bali Will Need to Scan a QR Code