How Does a Thermal Printer Work? [Fully Explained - 2023]
Nov 16, 2022 - Views: 882 Share
How does a thermal printer work? Thermal printers are essential equipment for many businesses.
The primary distinction between a thermal printer and a standard printer is that a thermal printer uses heat to make an image.
This method has various advantages and applications.
Do you know how thermal printers can generate large quantities of durable labels, signage, and barcodes?
Let's dive into more details in our post!
A thermal heat printer
What Is Thermal Printer?
In general, it is a device using heat that allows you to print images on thermal printer.
It is widely utilized in the airline, banking, entertainment, retail, grocery, and healthcare industries due to its high print quality, speed, and technical advancements. 
In fact, many people wonder does a thermal printer use ink. 
The truth is, unlike many other types of printing, it does not utilize ink or toner and instead relies heavily on thermal sheets to produce pictures.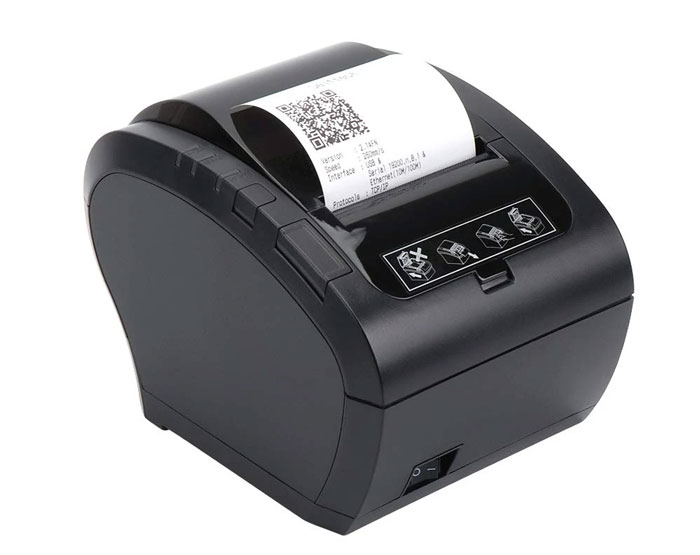 What is a thermal printer?
Because of the rapidity with which they print, they are also quite common in the creation of labels and considered the best barcode printer and best ID card printer.
How Do Thermal Printers Work?
There are two types of thermal printing: direct thermal and thermal transfer.
Direct thermal printing employs a particular thermochromic-coated paper, whereas thermal transfer printing employs a heat-sensitive ribbon and is commonly used for added durability. 
Thermal transfer printers use a printhead composed of tiny hot pins, one for each pixel, that is controlled by a microcontroller. 
This defines which pins are required to make a certain picture. 
Heat is used by the pins to melt and transfer wax or resin-based ink from the ribbon to a blank surface, such as paper, plastic, or another substance.
Thermal transfer inks are classified into three types: wax, wax-resin, and pure resin. Each has its own distinct traits, and it's important to understand the distinctions.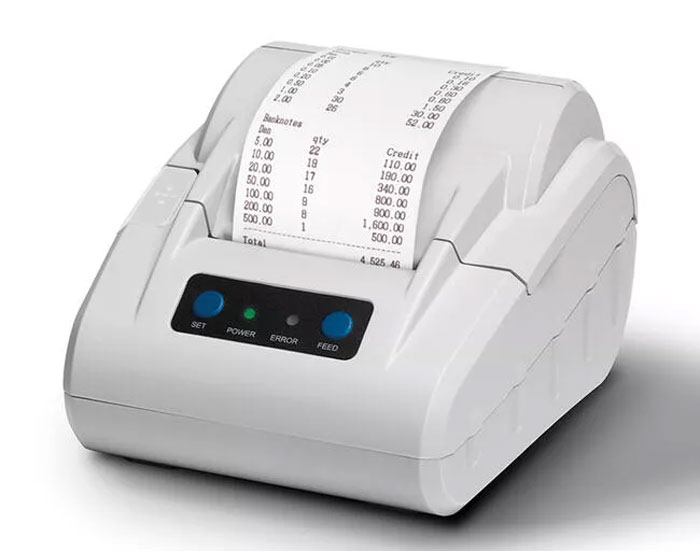 How does a thermal printer work?
Wax is durable, but labels printed this manner must be kept dry and are susceptible to oils, solvents, and abrasives. 
Following that comes wax-resin, which is more durable than wax alone and is frequently used for more exact pictures. 
Finally, pure resin is the most durable of all. 
Pure resin labels are waterproof, UV resistant, and give superior resistance to chemicals and oils. 
Unlike wax and wax-resin, it cannot be used on paper, but it is designed to fuse onto vinyl, polyester, polypropylene, and other materials to create very durable labels and signs for industries such as automotive, maritime, aircraft, transportation, and engineering.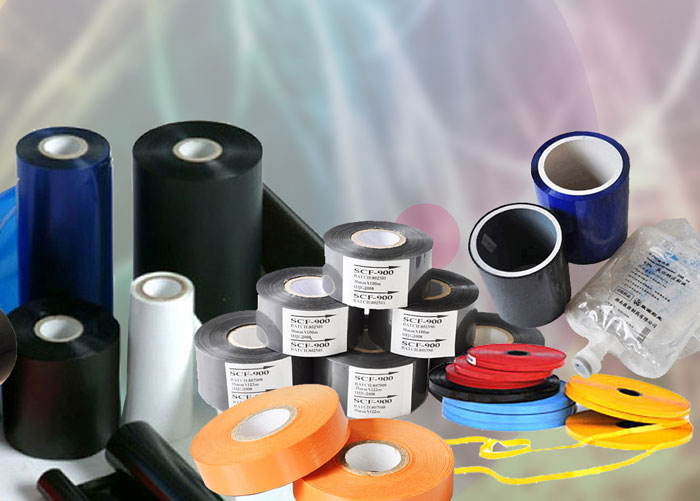 Thermal transfer ink ribbons
Naturally, the ink you choose will be determined by your specific company or personal needs.
The same is true for the printing material. Brother provides a wide range of printing medium as well as bespoke labels to meet all of your labeling requirements. 
There's a thermal label printer for any application, from the exceptionally durable P-touch series to full-color, desktop, and portable alternatives.
What Is A Thermal Printer Used For?
Thermal printers use ink like regular printers. A thermal printer works differently because it uses tiny heating elements to activate and transfer an image. 
Thermal printing is widely used in the commercial industry and numerous enterprises to print items, including barcode generator, manufacturing, and others.
Look at the info below: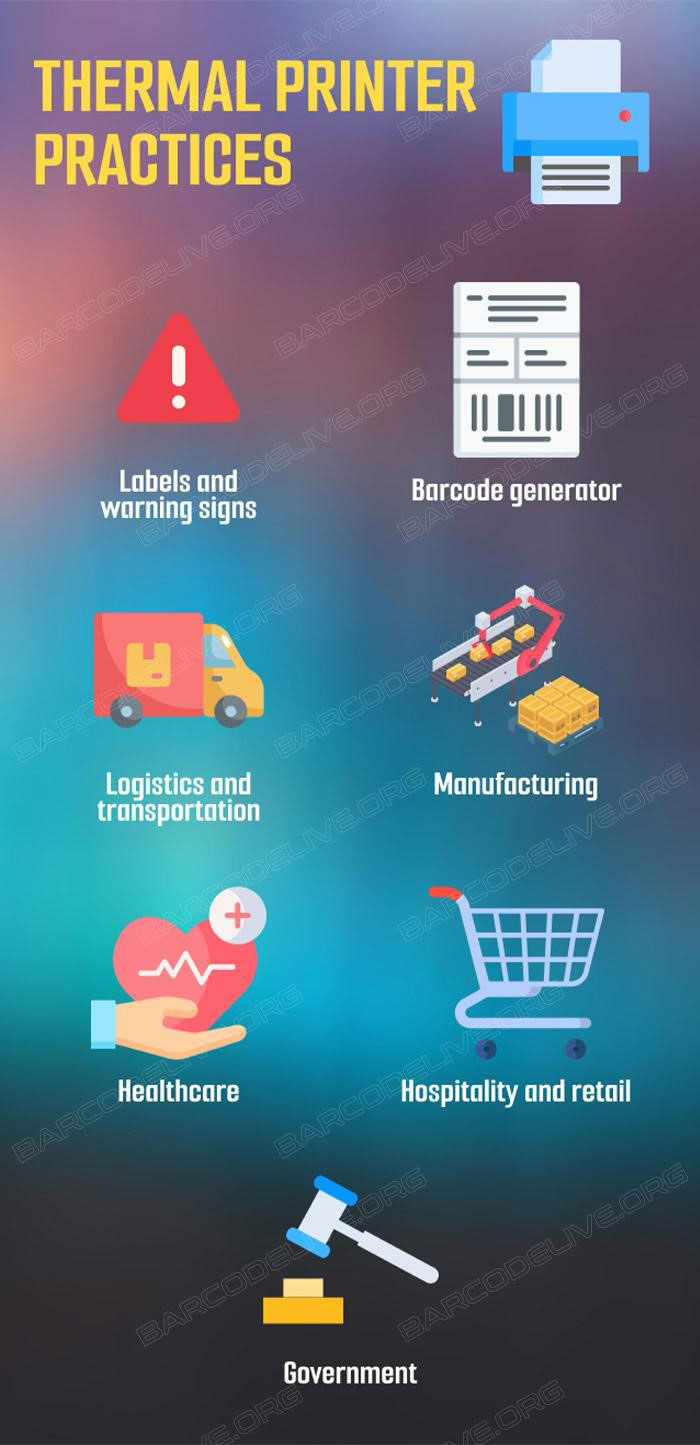 Thermal printer applications
What Are The Benefits Of A Thermal Printer?
There are various reasons why you should consider purchasing an industrial thermal printer for your business. 
Its main benefits include durable, flexible, long-lasting (less maintenance) and ecological.
Durable
Thermal printer prints are more consistent and can survive factors that regular printer prints cannot. 
As a result, they are perfect for specific printing projects such as exterior signs, labels, and floor markings.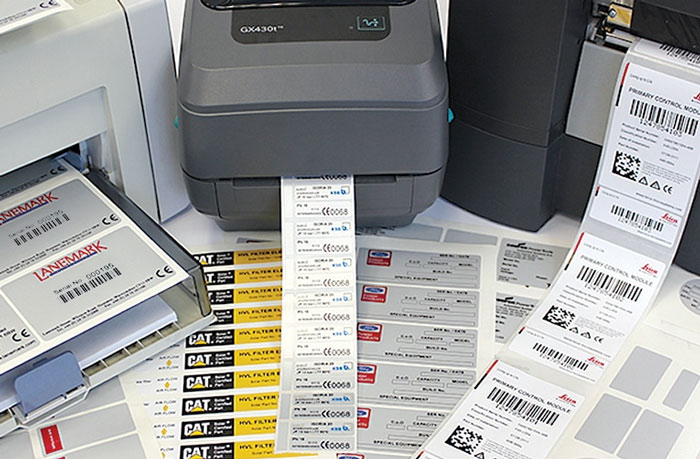 Durable
Flexible
Because of the numerous print kinds that a thermal printer can perform, they are very attractive for a wide range of enterprises. 
A thermal printer is essential for any business that wants to produce labels, receipts, floor labels, and signs that can survive tough circumstances on a regular basis. 
Long-lasting (less maintenance)
Thermal printers last longer, are easier to repair, and work more reliably than inkjet printers because they have fewer moving components.
On the other hand, thermal transfer printers can produce papers, labels, and signs to satisfy a variety of requirements, such as long-lasting arc flash labels, text- and graphics-based floor marking, and labels for harsh environments such as cold storage.
Thermal printers are ecologically beneficial since they can use recycled materials.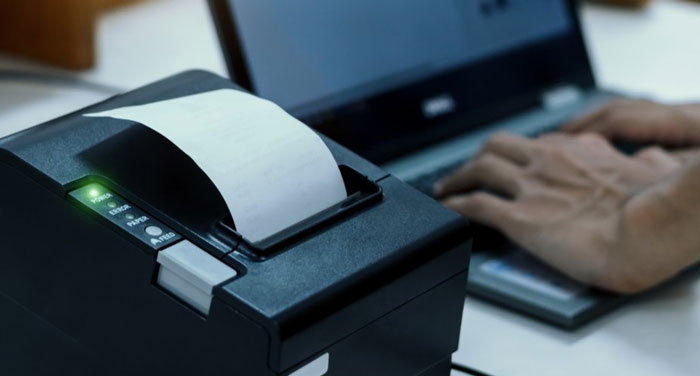 Long-lasting (less maintenance)
What Are The Disadvantages Of A Thermal Printer?
For all of the benefits of using industrial thermal printers, there are certain disadvantages and drawbacks. 
Here are two issues that may happen while utilizing thermal printers.
The specialized materials needed in thermal printing are far more expensive than those used in inkjet printing; even the most basic thermal printer can cost hundreds of dollars.
Thermal printers produce fewer colors, and the high heat restricts the wax and resin alternatives; combination of these issues limit color and application options. 
For these reasons, thermal printers cannot print high-quality photos.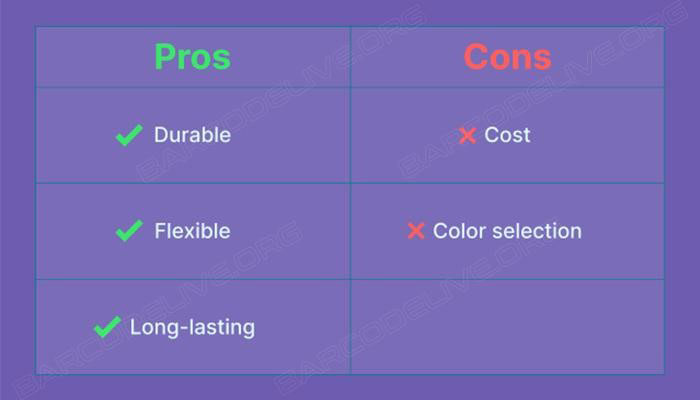 Pros and cons of a thermal printer
What Are Types Of A Thermal Printer?
There are two types of thermal printers you should know: 
Direct Thermal Printer

Thermal Transfer Printer
Each of them has their unique function. Let's check out more details about it!
Direct thermal printer
A direct thermal printer operates by heating chemically prepared paper with a thermal printhead. 
When heat is given to the paper, it darkens and leaves an impression. 
You may not know it, but you are constantly in contact with items produced by a direct thermal printer, which is most typically used to print receipts and other basic business labels such as shipping labels.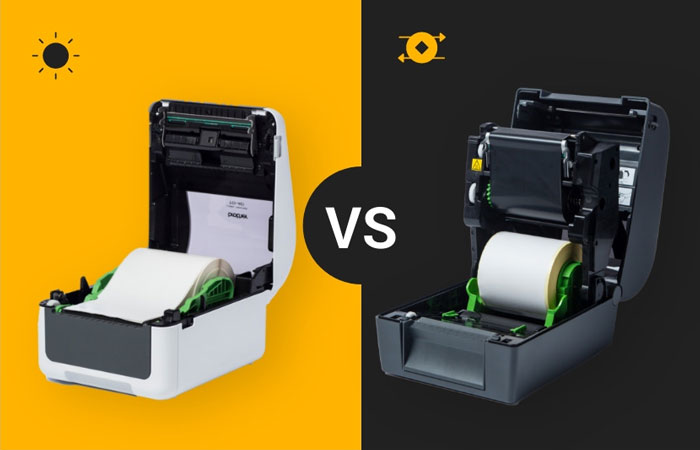 Direct thermal printer vs Thermal transfer printer
Thermal transfer printer
Unlike direct thermal printers, thermal transfer printers employ an ink ribbon that melts the ink onto the label when heated by a thermal printhead. 
Thermal transfer printing produces sharp, glossy results. 
The color and density of pictures generated by a thermal transfer printer are determined by both the ribbon and the printer's resolution. 
As a result, thermal transfer printing produces very uniform, dependable prints.
Conclusion
Now that you have all the thermal printer's information about the benefits and drawbacks, typical uses. And you also have the answer for "How does a thermal printer work?"after reading our post. We hope that you find it useful and stay stunned for MySpeed to get updated information!