Hallmark Uses Venmo for Interaction with Gen Z
Sep 27, 2023 - Views: 296 Share
Hallmark and Venmo collaborated on more than a dozen physical greeting cards with co-branded designs towards the end of August. 
The cards have a special printed-on QR code that directs to Venmo and are sold online and in Hallmark, CVS, and Walgreens stores. 
The gift recipient scans the code to access the payment, and the gift giver uses the code to transmit money to the recipient. 
The $4.99 cards feature a number of themes, such as "Best Christmas Ever" and "Happy Birthday."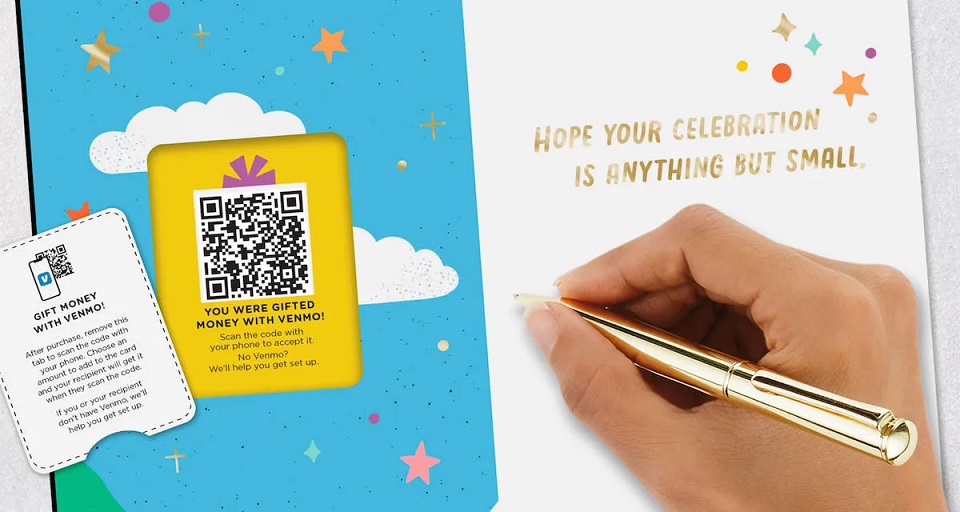 Hallmark is turning to Venmo to reach Gen Z
As the "largest and fastest-growing segment of greeting card senders today," according to Darren Abbott, svp of global product development, innovation & licensing at Hallmark Cards, the relationship with Venmo marks Hallmark's most recent effort to draw in younger clients. 
Hallmark began adding personalized movies with QR codes to its traditional cards two years ago.
And earlier this summer it released an app that lets users personalize cards on mobile phones.
According to Abbott of Hallmark, "We recognize that consumers today have very different needs and ideas around what makes a good gift." 
"The experience itself is super important, particularly to some of these up-and-coming generations," he said. 
"As we looked at these trends in gifting, so much of it is taking place in a digitally enabled space," he said "We like to think of it as sort of the digital-tangible space" at the same time. 
There is no requirement that it be either/or.
Additionally, Hallmark markets its products through social media to young people. 
Its TikTok videos feature DIY crafts, gift-wrapping tips, and present hacks, among other things.