GS1 UK Tests New QR Codes in Retail on Barcode's 50th Anniversary
Sep 29, 2023 - Views: 259 Share
According to GS1 UK, the next generation of on-pack labeling driven by GS1 QR codes is being developed, and it is looking for brands to help.
The firm claimed that by integrating them into the web, its QR codes increase the adaptability of GS1 identifiers like the GTIN.
They also make it possible for devices like point-of-sale scanners, warehouse equipment, smart fridges, and warehouse machines to gather data on a particular product.
In addition to offering a URL for users to scan, the company said that GS1-powered QR codes also include GS1 identifiers, which are trusted by businesses everywhere.
This saves space on the packaging and increases efficiency while giving brand owners complete flexibility over linking to any number of information sources from a single symbol.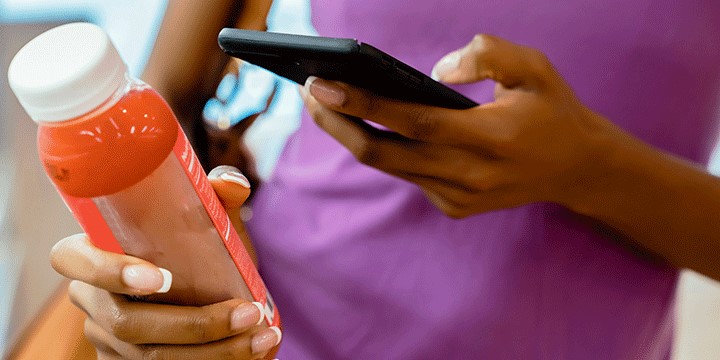 GS1 UK pilots new QR codes in retail
As they trade internationally as well as domestically, brands are still battling a myriad of new labeling requirements. 
Over 600 legislative mandates for ESG reporting were in place for 2020 alone, with over 300 of them being required.
According to GS1 UK, QR codes help businesses run more efficiently and offer a variety of improved customer experiences.
Ntsama, an up-and-coming food brand, was one of the first to test the codes. It uses QR codes powered by GS1 to share recipe ideas, nutritional data, and even an augmented reality video sharing the story of Mama Ntsama.
GS1 UK stated that this has helped the brand increase sales and reorder rates, foster brand loyalty, increase engagement, and respond to hundreds of consumer questions.
Joyce Gannon, the company's founder, stated: "I know there are many different chili products on the market right now. 
However, Mama Ntsama's chili oil is produced uniquely, giving it an unforgettable and unique flavor. 
With a distinctive and cutting-edge digital experience, I can now enhance that taste."
Read more: Amazing AI-Generated Designs for QR Codes