Long-Lasting 2D Barcoded Tubes For Low-Temperature Sample Storage
Jul 14, 2023 - Views: 199 Share
Ziath's CryzoTraqTM tubes are of high quality, which come in 2 ml and 5 ml sizes.
They are now intended for cryogenic storage of your priceless samples and specimens at temperatures as low as minus 196°C.
They include a 2D Datamatrix barcode that has been ultrasonically welded into the base of the tube to ensure complete sample traceability. 
Also, code 128 linear barcode and text that can be read by humans are used to duplicate this special code on the tube side.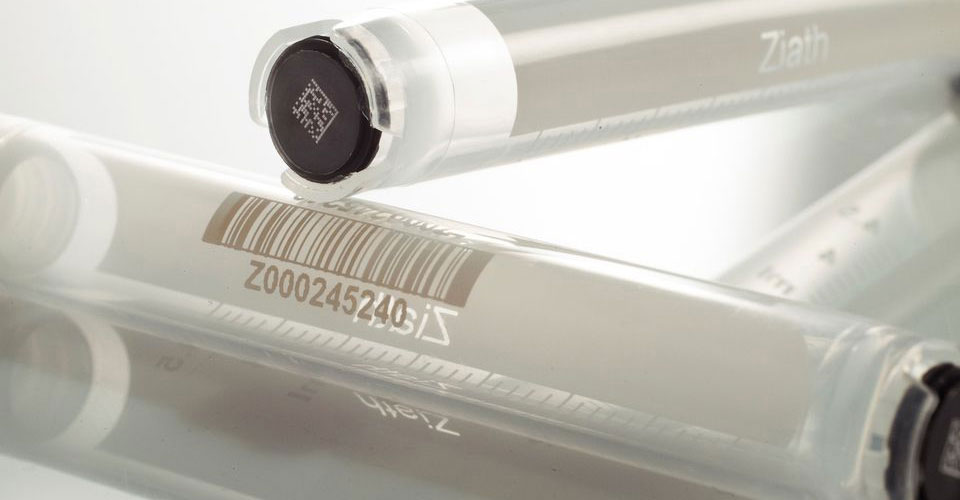 CryzoTraq™ tubes have a 2D Datamatrix and code 128 barcode
The internal and external threaded caps that come with these sturdy cryogenic storage tubes provide compatibility with practically any capping/decapping system.
CryzoTraqTM tubes are guaranteed to be leak-free because they have a patented 2-stage injection molded cap that avoids the use of conventional sealing materials like O-rings. 
This cutting-edge sealing technology has been demonstrated to prevent contamination or sample loss even in liquid nitrogen storage systems. 
Using medical-grade polypropylene, all CryzoTraq 2D barcoded tubes are produced in a European Class 7 cleanroom. 
An electron beam beta radiation sterilizes each batch, removing any potential biological contamination from the process of making the finished product.
It guarantees that RNase, DNase, and other undesired materials are kept out of the cryotubes. 
Read next: NORD DRIVESYSTEMS Adds QR Codes Into Its Products