Axis-Y Dark Spot Correcting Glow Serum [6+1+1 Ingredients]
Due to their climate-inspired and humidity-friendly skincare products, Axis Y is among the newest K-beauty brands that have attracted a lot of attention, especially in Southeast Asian nations.
The Axis-Y Dark Spot Correcting Glow Serum 50ml is the ideal solution for you if you're seeking an economical dark spot treatment that you can simply incorporate into your skincare routine.
This product offers you a lot of advantages thanks to its use of ingredients that are regarded as being golden.
Have a closer look at what makes this product so well-known!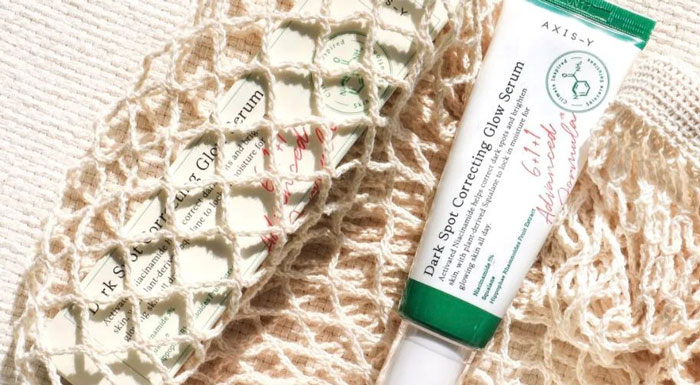 Axis-Y Dark Spot Correcting Glow Serum 50ml
Full Ingredients
Water, Glycerin, Niacinamide, Sodium Hyaluronate, Propanediol, Erythritol, Butylene Glycol, Squalane, Oryza Sativa (Rice) Bran Extract, Calendula Officinalis Flower Extract, Carica Papaya (Papaya) Fruit Extract, Hippophae Rhamnoides Fruit Extract, Malpighia Emarginata (Acerola) Fruit Extract, Polyglyceryl-10 Laurate, Chlorphenesin, Arginine, Ethylhexylglycerin, Carbomer, Glutathione, 1,2-Hexanediol, Hydroxypropyl Cyclodextrin, Disodium EDTA, Hydroxyethylcellulose, Allantoin, Rosmarinus Officinalis (Rosemary) Leaf Oil
Base Ingredients
The 6 effective components of this niacinamide-based dark spot serum are Squalane, Sea Buckthorn, Papaya, Calendula, Allantoin, and Rice Bran.
Squalane
Emollient squalane aids the skin in retaining moisture. It is a naturally occurring oily liquid found in several fish and plant oils.
Antioxidant squalane can aid in the battle against free radicals and skin aging. Also, it is discovered to have a detoxifying effect when used.
Sea Buckthorn
Vitamins A, C, E, and trace minerals are abundant in sea buckthorn extract and are all good for the skin. 
It can speed up wound healing and improve skin hydration, according to studies.
Allantoin
The calming and skin-smoothing qualities of allantoin are well known.
According to studies, topically putting allantoin on the skin helps hasten the skin's healing process.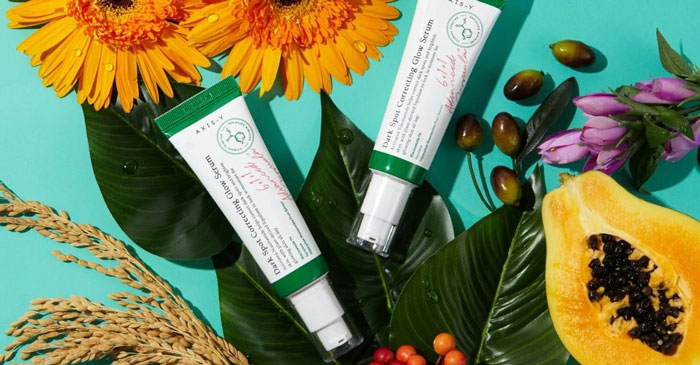 6 key components in Axis-Y serum
Calendula Extract
Calendula Extract can soothe the skin, and a few studies have shown that it has positive effects on the healing of wounds. 
If you have ragweed allergies, stay away from this extract.
Papaya Extract
Although papaya extract hasn't been well researched, it does include a number of phytochemicals that have antioxidant and anti-aging properties.
The papain enzyme, which may help gently exfoliate the skin, is the main ingredient in papaya extract.
Rice Bran Extract
According to a study, rice bran extract can aid in boosting skin moisture because it contains antioxidant substances including phytic and ferulic acid. 
It also has anti-inflammatory and collagen-stimulating benefits, according to another study.
Core Ingredient
The key component is 5% niacinamide, which has become well-known for all of its advantages.
One is that niacinamide is a highly researched substance with benefits on collagen production, barrier repair, anti-inflammatory properties, and antioxidant properties.
The second reason is that many of these studies were conducted with a percentage of 5%. 
After 8 weeks of regular use, niacinamide at concentrations between two and five percent significantly reduces black spots.
Effective Technology
The "quality producing technology" is Niacinamide + Rice Bran. 
These two ingredients are combined together in the right proportions for an efficient toning effect.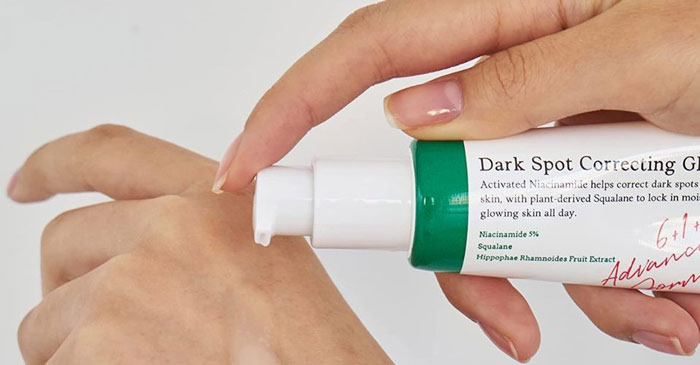 Niacinamide is combined with Rice Bran
The combination of these beneficial components makes this product great for maintaining healthy, glowing skin.
You can find a full review and how to use Axis-Y Dark Spot Correcting Glow Serum 50ml - 8809634610034 effectively in Barcode Live!
Conclusion
This Axis-Y Dark Spot Correcting Glow Serum 50ml 8809634610034 is the ideal addition to your skincare routine if you're new to niacinamide. Particularly if your skin is sensitive and acne-prone, you should try this niacinamide-based serum. Also, if you want to get rid of skin hyperpigmentation while also getting hydrated, beautiful skin, try this serum.