Axis Y dark spot correcting glow serum 50ml - 8809634610034 is one of the best sellers of Axis Y - favorite new K-beauty brands in Southeast Asian countries. 
This serum moistures and brightens your skin effectively. 
No more dark spots and hyperpigmentation with the Dark spot correcting glow serum. 
Also, this product is manufactured by ENBIOSCIENCE Co., Ltd. 
It has successfully created a number of skincare products with superior quality, including Axis-Y dark spot correcting glow serum 50ml / 1.69 fl. oz | brightening serum | korean skincare | dark spot treatment | hyperpigmentation treatment.
Discover more about its ingredients, usage, and Axis Y original check in this post!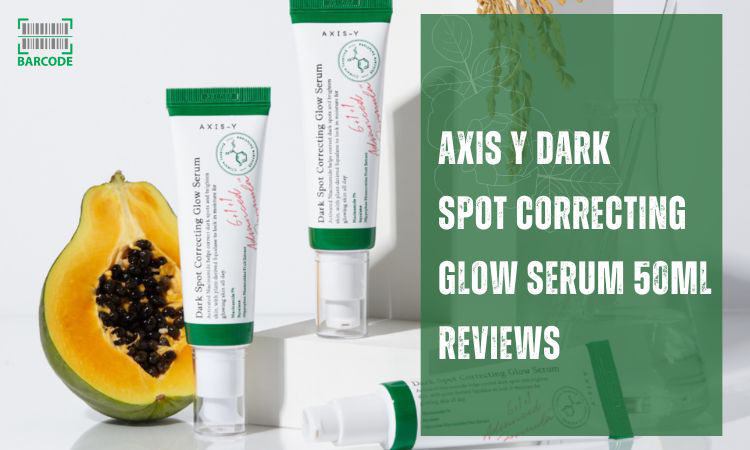 Have you tried treating dark spots on your face without the effective results you want? 
Do you notice new dark spots appearing as old ones fade?
You will not be alone if the answer is YES. 
These dark spots and patches are one of the most common causes of darker skin tones. 
In the medical field, it's called post-inflammatory hyperpigmentation or hyperpigmentation for short. 
Dark spots and patches are prevalent when: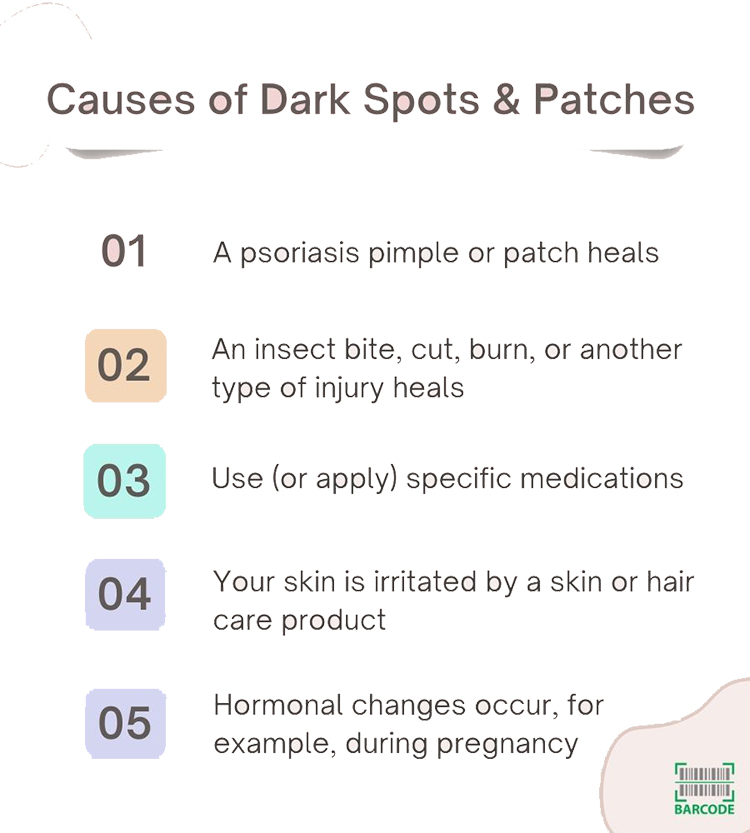 Treatment depends upon many factors but one effective solution for you is AXIS Y dark spot correcting glow serum 50ml. 
This product of AXIS-Y works well in brightening and moisturizing your skin after using it for a short time. 
If you are finding the best treatment for acne hyperpigmentation, you can also try it.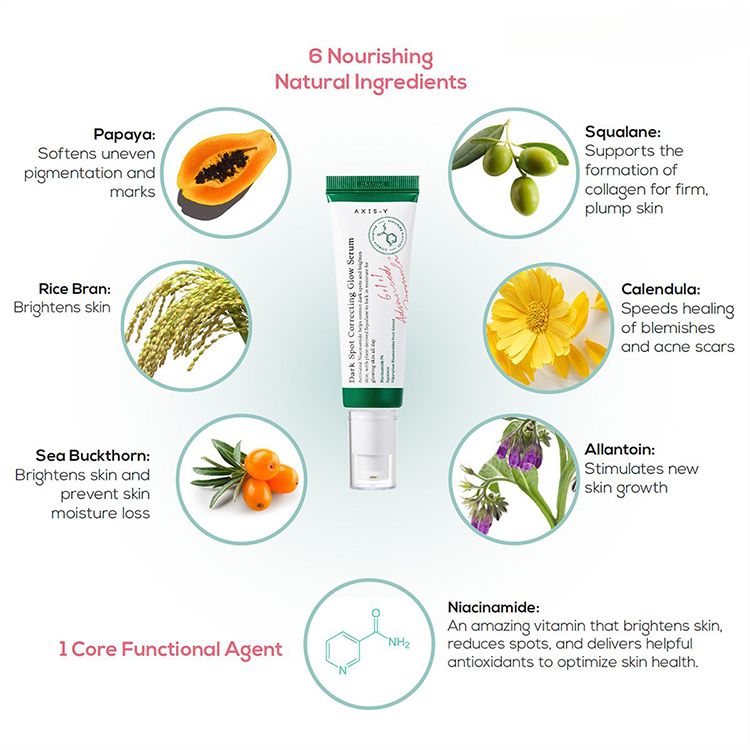 Here is the list of its full ingredients:
Hippophae Rhamnoides Fruit Extract, Malpighia Emarginata (Acerola) Fruit Extract, Polyglyceryl-10 Laurate, Chlorphenesin, Arginine, Ethylhexylglycerin, Carbomer, Glutathione, 1,2-Hexanediol, Hydroxypropyl Cyclodextrin, Disodium EDTA, Hydroxyethylcellulose, Allantoin, Rosmarinus Officinalis (Rosemary) Leaf Oil, Water, Glycerin, Niacinamide, Sodium Hyaluronate, Propanediol, Erythritol, Butylene Glycol, Squalane, Oryza Sativa (Rice) Bran Extract, Calendula Officinalis Flower Extract, Carica Papaya (Papaya) Fruit Extract
Axis-Y - Dark Spot Correcting Glow Serum - 50ml Benefits
How to reduce dark spots? Let's use Axis Y glow serum. 
Not only that, this product also has many advantages such as: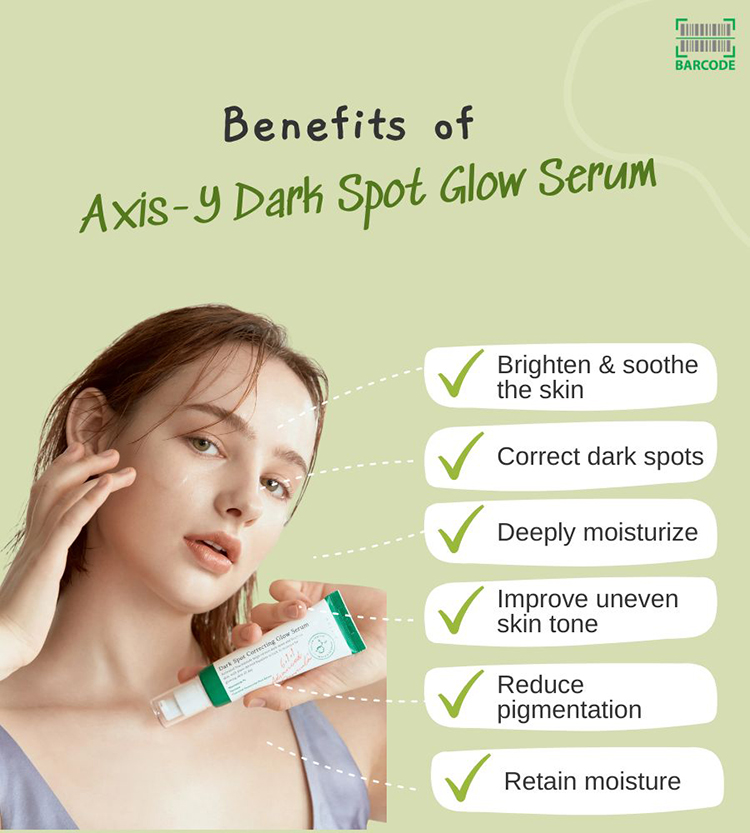 To get the best and most effective hyperpigmentation treatment on face, you need to be patient. 
Apply the serum regularly for a period of time and in the right way. 
How To Use Axis-Y Dark Spot Correcting Glow Serum 50ml
There are 3 ways to make use of this skincare item.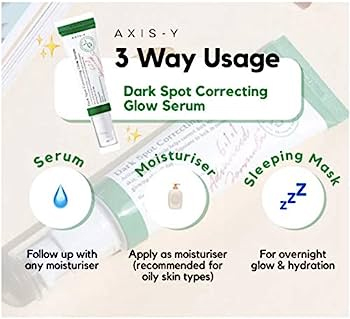 In case you are a beginner, follow these simple steps:
Step 1: Clean and dry your skin

Step 2: Pump the desired amount into your hand and apply to desired area or the entire face

Step 3: Wait for the product to absorb and continue the rest of your skincare routine. 
You can also use the dark spot correcting glow serum with Axis-Y Mugwort Pore Clarifying Wash Off Pack to get a better result.
Axis-Y Dark Spot Correcting Glow Serum Review
Consistency 
This serum has a slightly thick consistency, making it suitable for use as both a moisturizer and a serum, depending on your skin's needs and type.
Texture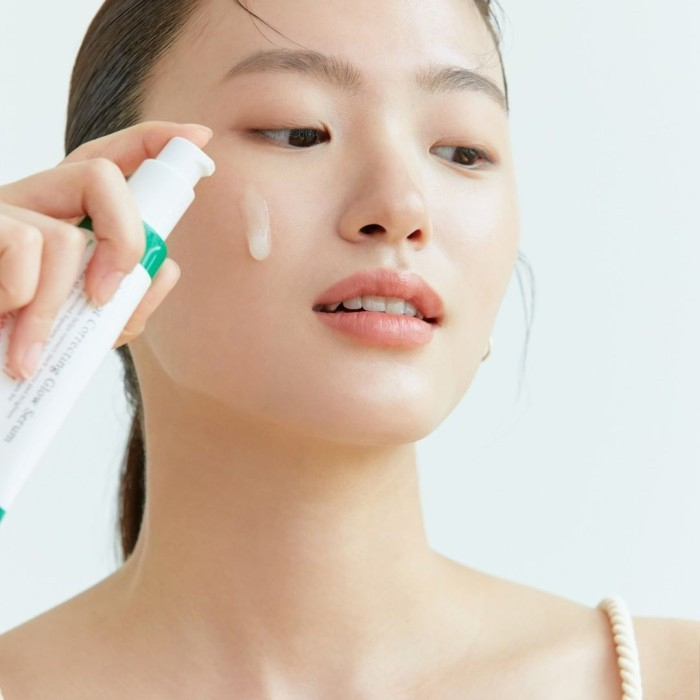 The Axis Y Dark Spot Correcting Glow Serum 50ml has a silky, watery, non-occlusive gel serum texture.
It quickly absorbs into the skin, leaving it with a natural, smooth finish.
This serum's formula is hydrating without being greasy or sticky. You can also easily layer it underneath other skincare products.
Scent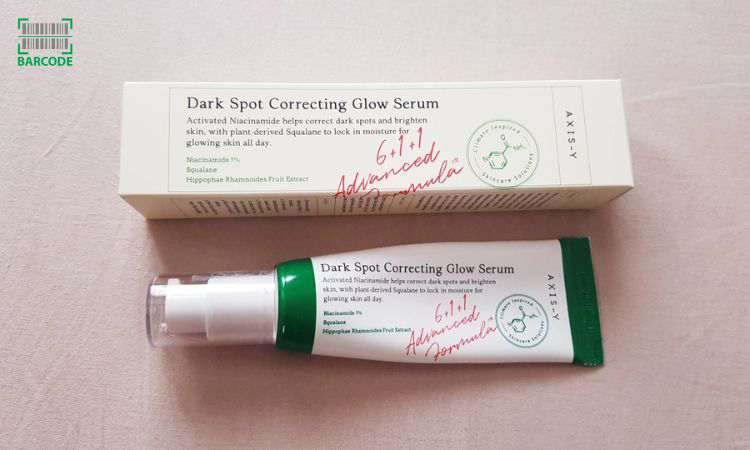 This product claims to be fragrance-free, but upon application, you can detect a faint herbal and rosemary scent.
But don't worry, it's barely noticeable and doesn't last long.
Well, that's some basic information about the serum of Axis Y. You can refer to this 1-minute review for more ideas:
How To Check Axis Y Original?
Using fake cosmetics can lead to serious problems including rashes, infections, and skin irritation. 
To avoid this, the Hidden Tag application has been released by AXIS-Y Indonesia as the main method for confirming the uniqueness of their items.
Each AXIS-Y product's box is sealed with a hidden tag label holographic, which is scanned by the Axis Y scanner app.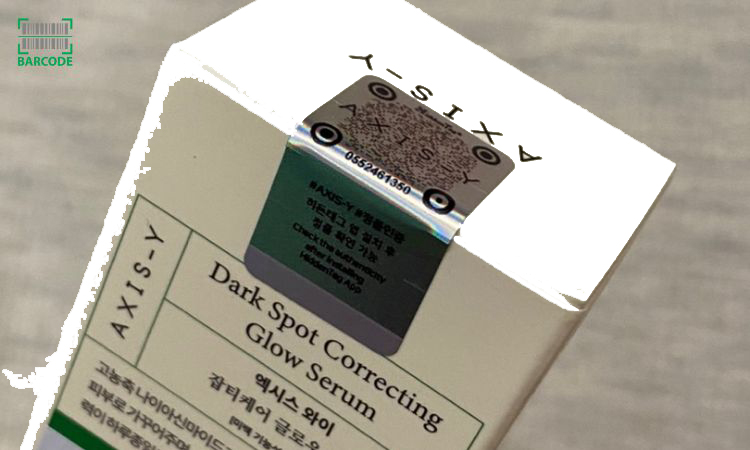 Then, customers will be required to enter the secret security numbers to verify the legitimacy of the product. 
In order to do Axis Y authenticity check, customers may also pay attention to the variations in the texture, scent, and packaging of tube items.
Axis Y barcode check is useful as well.