Do you want to get an Amazon FBA scanner but don't know exactly about it?
While you're inside the store and rummaging through the clearance sale, you need an app that will assist you in quickly deciding whether or not to purchase a certain item.
So, in this post, we will give you a detailed review of the top best scanner for Amazon FBA.
Let's check it out!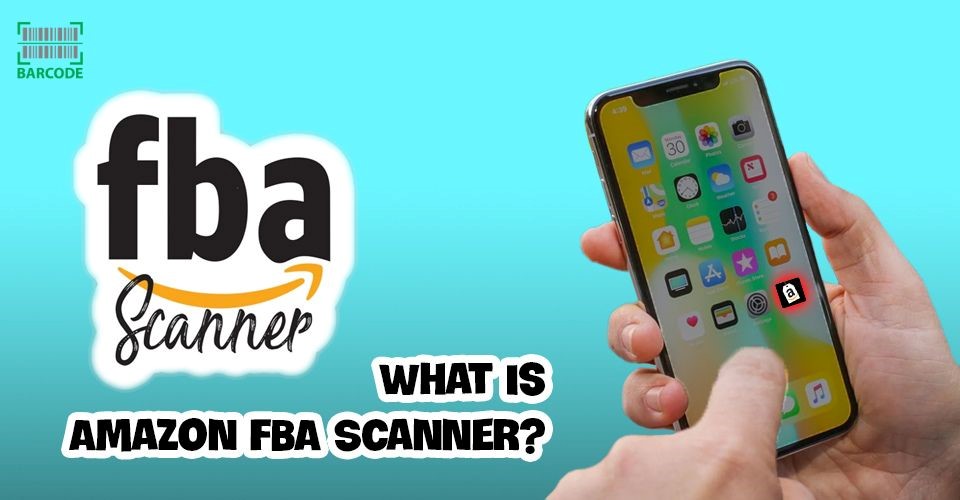 Amazon FBA barcode scanner guide
What Is An Amazon FBA Scanner?
Amazon FBA scanner is a smartphone app (iOS or Android) that Amazon sellers can use to scan product barcodes and quickly receive quantitative product data like:
Pricing

Estimated profitability

Best sellers rank

Check your eligibility to sell the item
In addition to using the best barcode scanner app for Android and iPhone, product barcodes are scanned with the smartphone's camera. 
This enables Amazon merchants to make more informed judgments much faster. 
When barcode data is correct and up to date, smarter judgments are made. It's ideal for purchasing and selling products with a high turnover rate.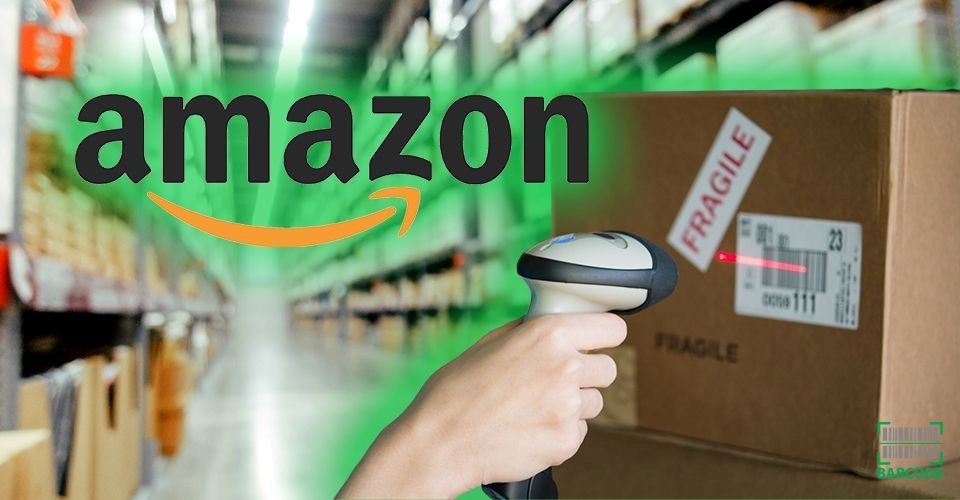 Amazon FBA Scanner
Who Are Amazon FBA Scanner Apps For?
Retail arbitrage used to be the primary reason sellers need an app to scan things to sell on Amazon.
But, with new listing criteria, product limits, gated brands, and itemized invoice requirements, it became more difficult for customers to acquire things in-store and then sell them swiftly and safely on Amazon.
Yet, retailers may still benefit greatly from an Amazon FBA Scanner App. This includes vendors who still perform some arbitrage on the side.
It's also a possibility for new sellers looking to extend or diversify their product assortment, as well as small merchants with contacts in physical retail.
Where Can Amazon Sellers Use Amazon Scanning Apps?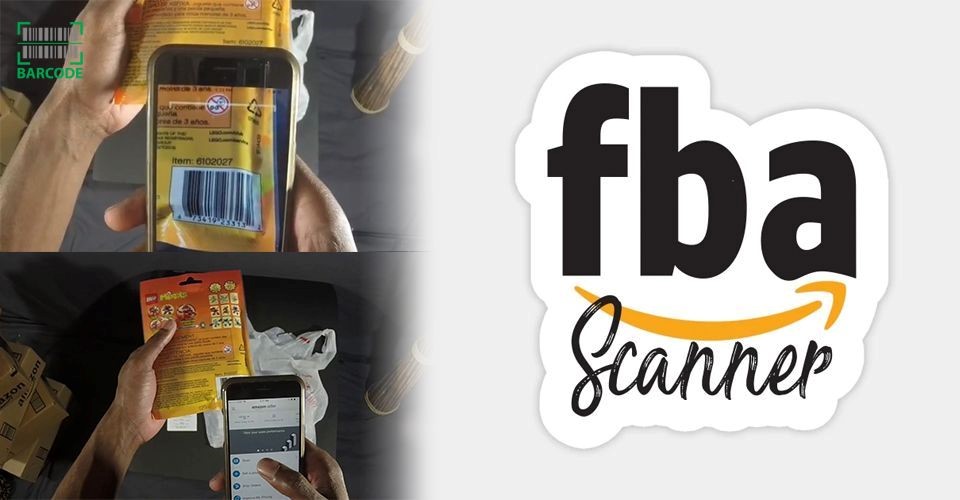 Amazon sellers have access to Amazon scanner app FBA
Not only do Amazon sellers have access to Amazon scanning apps.
They frequently include multi-channel tools and drop-shipping for eBay and other sites.
Others, on the other hand, include Amazon-specific limitation warnings, reverse ASIN tools, and specialty finders.
When sellers are preparing for the holiday season and need to stock up on popular items, bundles, and subscription products, they can use an app to scan things to sell on Amazon. 
It can help you so much!
What Is The Best Barcode Scanner For Amazon FBA?
Let's look at the top scanning apps for Amazon arbitrage sellers with their features so you can decide which app is ideal for you.
Amazon Seller App
Even if you're not interested in arbitrage, the Amazon Seller app is a must-have if you sell anything on Amazon. 
The app is an Amazon price scanner that displays basic information such as the product's sales rank and the price of the item when it is new or old.
This free Amazon FBA scanner also indicates if the product is limited and, if so, under what conditions it can be marketed.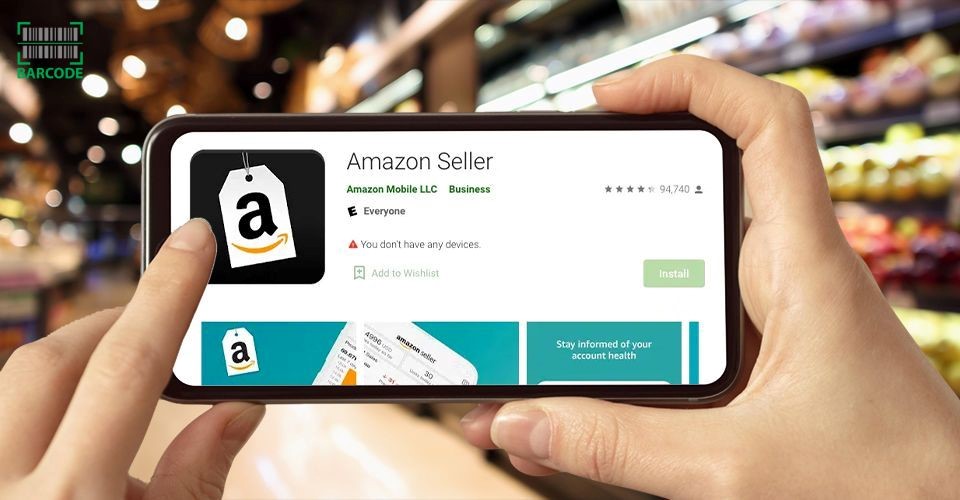 Amazon Seller App
Advantages:
List on-the-go: You can quickly list the goods on Amazon so that you have your listing ready before the cashier can give you a total.

Customers first: The Amazon Seller app also has a Response Required feature, which allows you to quickly address consumer issues.

Package Recognition: When you tap the camera icon in the top right corner of the app, a list of probable goods that match the one you're scanning appears.
Disadvantages:
No Keepa: The Amazon Seller app is not linked to Keepa, a program that displays the product's price and rank history.

Promotions not considered: Another issue with the Amazon Seller app is that it only displays the lowest new and used pricing for the scanned items.

Excludes taxes: The app also does not account for taxes, so even after accounting for FBA costs, you cannot predict how much you may make from selling the goods on Amazon.
Scoutify
Scoutify is an app that requires an InventoryLab subscription, which is a helpful tool that provides information about your listings, such as a breakdown of your FBA Transaction costs, disposal fees, and so on. 
It also assists you in analyzing your profitability and keeping track of your spending.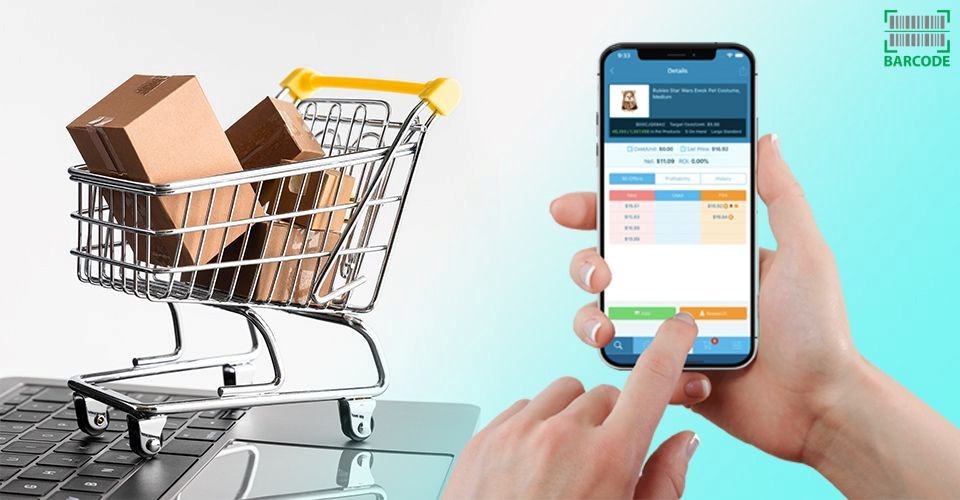 Scoutify
Advantages:
Informative dashboard: As you open it, you'll see a table that handily displays the offers for new, used, and FBA pricing so you can simply compare them.

Calculate ROI: It displays the target cost per unit based on the ROI you chose. It highlights goods that fulfill your ROI and sales performance goals. This makes it easy to make a quick judgment.

Product information: In addition to the standard information, it displays the product's expiration date (if applicable), condition, and tax rate.
Disadvantages:
No average sales rank: It does not display a product's average sales rank. This information is essential because it provides an overall picture of how the product is performing in terms of sales by monitoring purchase history over time.

For Professional sellers only: It is exclusively available to Amazon Professional account sellers and not to Individual Plan subscribers. As a result, you should be paying $39.99 per month for Scoutify's Amazon Professional Plan plus.
Scoutly
Scoulty, formerly known as FBAScan, is a useful tool for individuals who can't manage to have a good internet connection when looking for things to sell.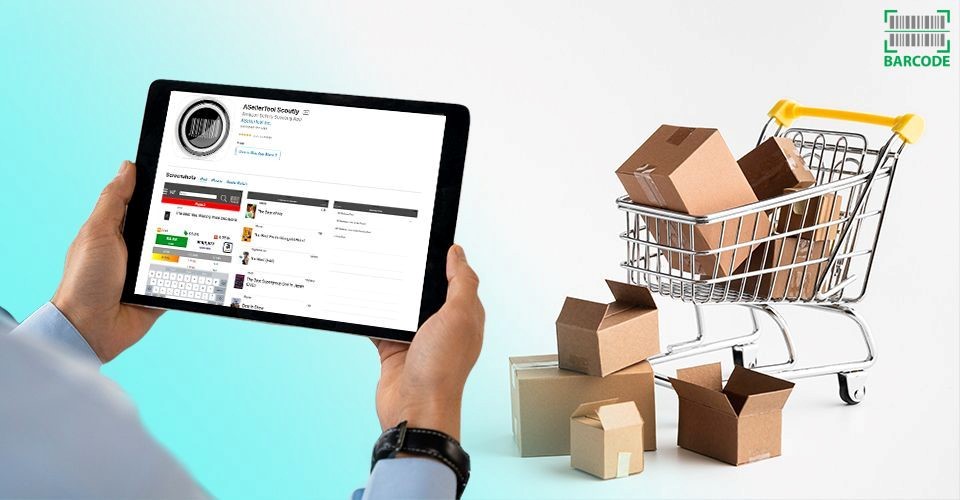 Scoutly
Advantages:
Offline viewing: Not only can help with Walmart barcode lookup online, this ASellerTool app allows you to download and search databases for the United States, Canada, and the United Kingdom. Because the information is already available offline, this speeds up the process of retrieving it.

Set triggers: Scoutly displays the product's Keepa chart and it allows you to configure product-specific profit triggers. You will not have difficulty deciding whether or not to buy a thing because the software analyzes the data for you and notifies you whether a product is worthwhile.
Disadvantages:
Needs big storage space: You will need at least 2 GB of storage space if you want to download the database on Scoutly for quicker scanning.

Glitches: There are also problems in the system, thus you may encounter multiple crashes when scanning.

No trial in Lite Plan: Scoutly does provide a 30-day free trial, however it is only accessible for the Professional Plan. If you pick the Lite Plan, you must pay right away.
Profit Bandit
Profit Bandit is a scanning app for Amazon arbitrage that allows sellers to compute profit based on several parameters, detect which products have the Purchase Box, and receive limited item notifications.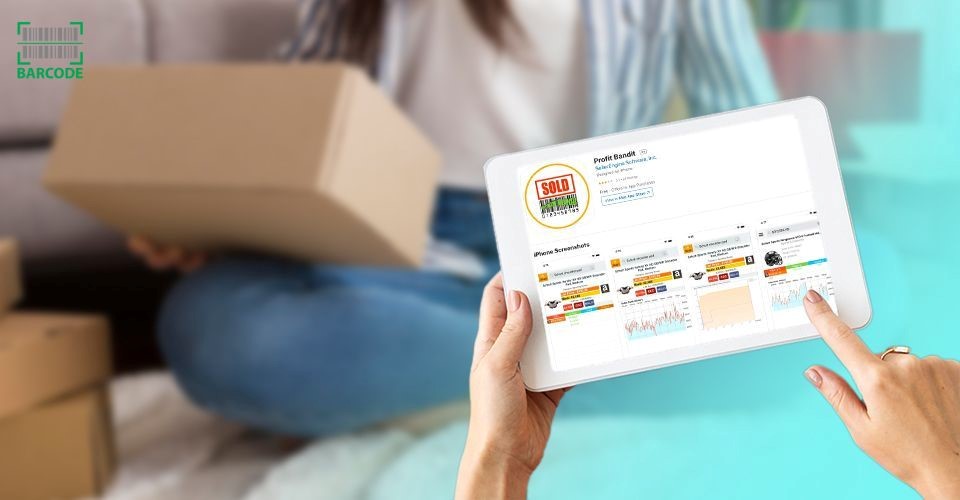 Profit Bandit
Advantages:
15 factors: Profit Bandit is unique in that it considers 15 factors such as product weight, shipping rates, and cost of items when calculating the profit you can earn.

Buy Box indicator: The app's most helpful feature is the ability to check who has the Purchase Box by placing an asterisk next to an offer. Because the Purchase Box is not always assigned to the items with the lowest price, this information is useful.
Disadvantages:
Hard on your battery: Because it uses real Amazon data, it requires a strong internet connection, as opposed to Scoutly, which may be used offline. This dependency on signal availability is one of the elements that contribute to the app's power consumption.

Glitches: Just like most apps out there, it also experiences the occasional glitches.
ScanPower
ScanPower, one of the most underrated Amazon arbitrage seller programs available, includes helpful capabilities not seen in many scanning apps.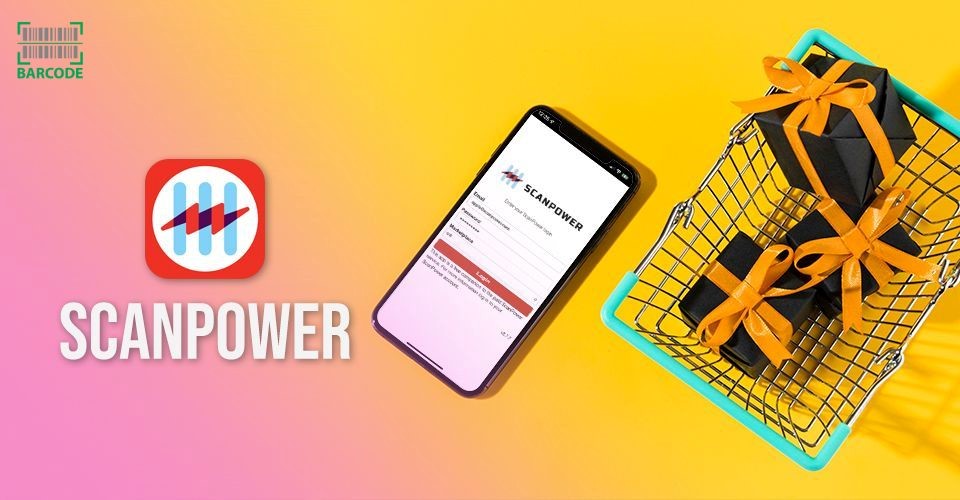 ScanPower
Advantages:
ScanPower differentiates itself from the competition with six key features.
ScanPower Scout and ScanPower Mobile: Users of the ScanPower Mobile can view live pricing data on Amazon. The ScanPower Scout, allows you to view the same set of data through a web browser.

ScanPower List and ScanPower Boxt: The ScanPower List, on the other hand, enables merchants to build an Amazon listing and print the FBA label in a single step. You can also build box-level contents using the ScanPower Boxt function, allowing you to print 2D barcodes of the box contents.

ScanPower Evaluate: The ScanPower Evaluate computes the net payout for each item in a list of items that you upload. You may also specify the rules in assessment to make it easier to make a judgment.

ScanPower Report: The ScanPower Report offers a platform for complete inventory management, including FBA fees, taxes, shipping, and other costs. You can keep track of your cost of goods sold (COGS) and return on investment using this function (ROI).
Disadvantages:
Missing back button: The developers may have forgotten to include a back button on the search pages. This might be inconvenient because you have to rescan goods in order to check the listings again.

For Professional sellers only: Because ScanPower does not operate with an Amazon Individual account, you must upgrade to the Professional Plan to enjoy the app's capabilities.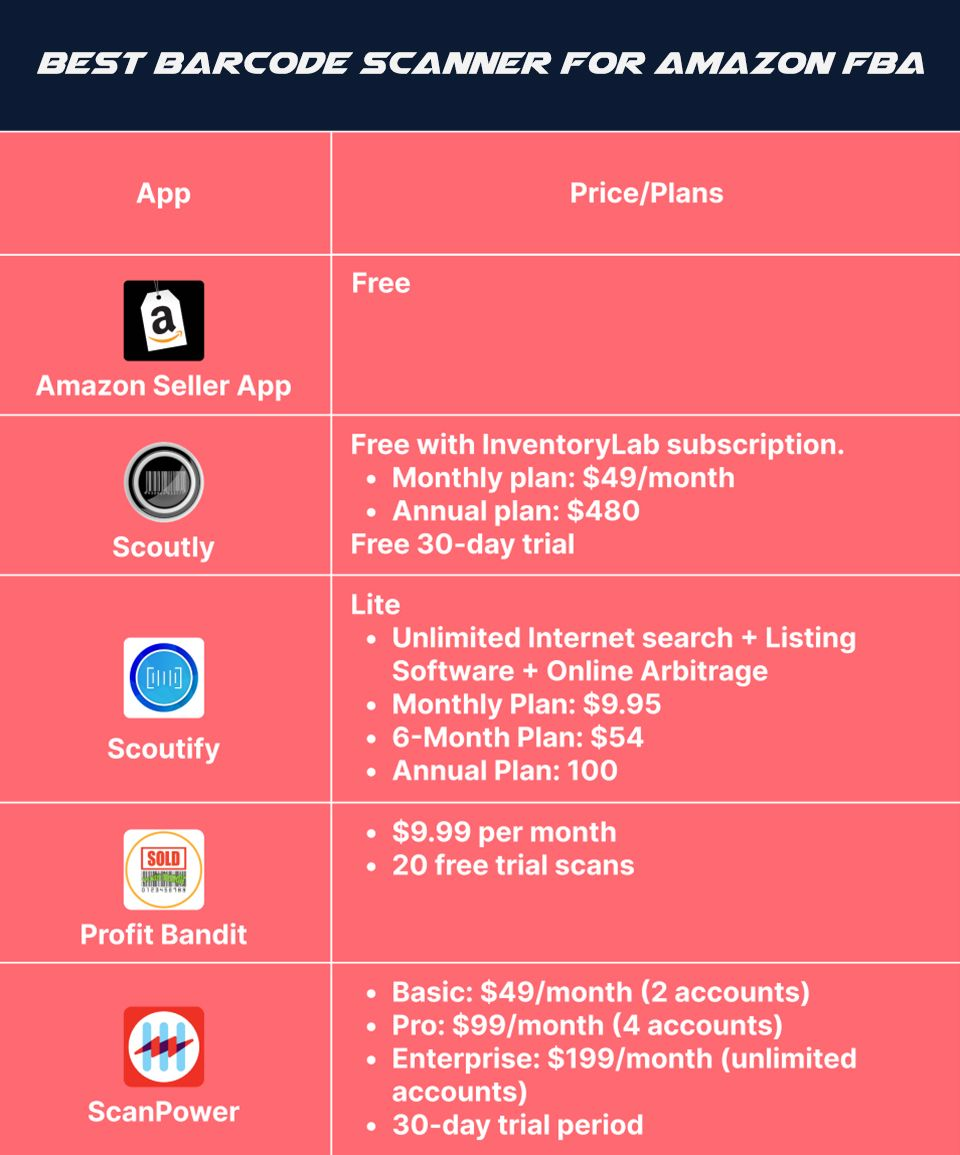 5 best scanner for Amazon FBA
Frequently Asked Questions (FAQs)
1. Can I scan items on Amazon Seller app?
Yes, you can. To use the app for scanning, just locate and scan the barcode of the product you wish to learn more about.
Just tap the camera icon in the app's top right corner. It will provide a list of potential items that match the one you're scanning.
2. What is Amazon seller tool?
Amazon seller tools are third-party SaaS systems that help you with product research, keyword research, listing optimization, operations, analytics, marketing, and more.
3. How many barcodes do I need Amazon FBA?
It depends on the number of products you sell.
And every item you sell, whether it's a bundle of products in a set or a multi-pack, needs its unique barcode.
Conclusion
Going around the aisles of the store and looking for valuable products to sell is physically and psychologically exhausting. This is why you need the right tools to help you through the process. Hopefully, this Amazon FBA scanner app review helps you in making the decision of selecting the proper app easily.