2D Barcode Generator Explained: A Complete Guide [Disclosed]
Nov 14, 2022 - Views: 591 Share
Have you ever heard of a 2D barcode generator?
Well, it is a tool that assists you in creating 2D (two-dimensional) barcodes effortlessly.
But based on your use case, there are several barcode generator options that you can choose from, which will be mentioned in detail in this post.
So let's get started!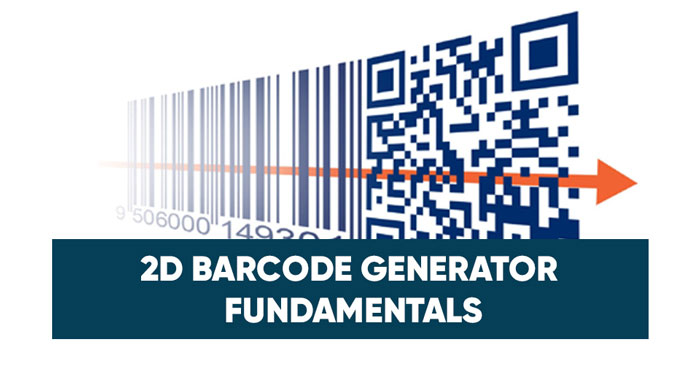 How to create a 2D barcode with an online generator?
What Is A 2D Barcode?
Two-dimensional, or 2D, refers to a collection of small geometric forms arranged inside of a rectangle or square to hold data.
They give hundreds of times more data than a 1D barcode can hold because they can store data in both the horizontal and vertical planes.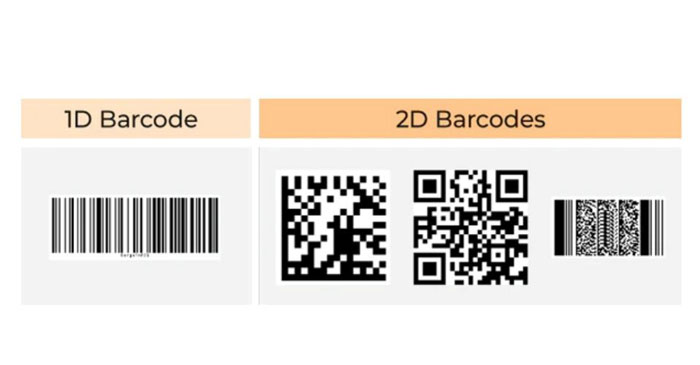 1D vs 2D barcodes
More than 7,000 characters can be stored in a single 2D barcode, which can contain data like the brand name, maintenance records, model number, and a variety of other specifics.
A 2D barcode differs physically from a conventional linear 1D barcode in appearance.
What Are The Types of 2D Barcodes?
Today, there are three main forms of 2D barcodes.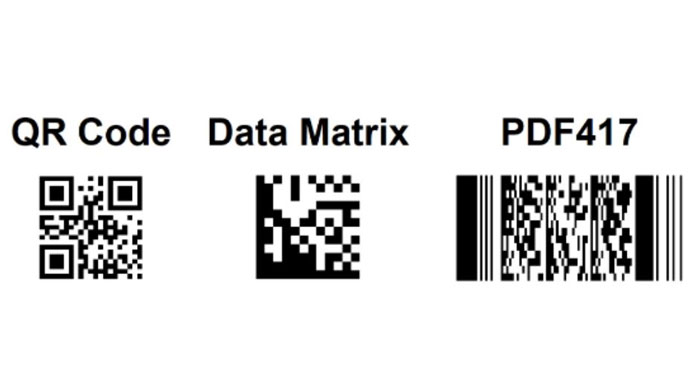 3 common types of 2D barcodes
Quick response codes, sometimes referred to as QR codes, maybe the most widely used 2D barcode. 
The QR codes, which can be read by smartphones and take visitors directly to websites, were first employed in Japan to track vehicle parts.
Imagers or readers that effectively take a picture of the code and then analyze it are required to read data matrix codes. 
They are frequently employed in commercial applications.
By simply stacking rows of codes inside of one another, PDF417 codes can safely and economically contain a lot of information.
What Are The Uses of A 2D Barcode?
A 2D barcode can be utilized in several ways across a variety of industries.
Healthcare and manufacturing
Regarding 2D barcodes, there are many connections between healthcare and manufacturing.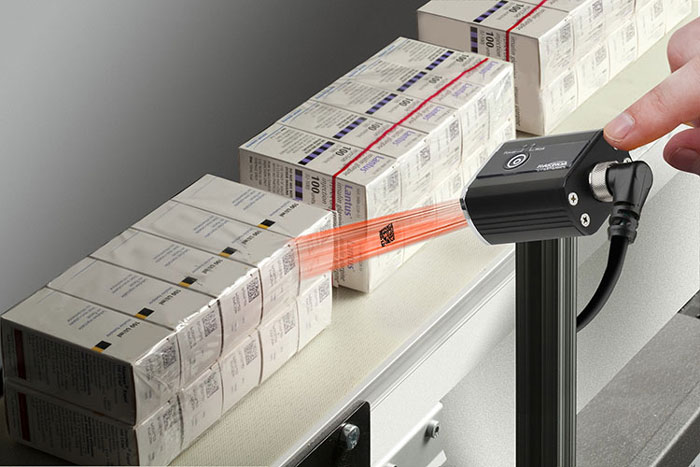 2D barcodes are used in manufacturing
For instance, 2D barcodes can be utilized for pharmaceutical product authentication and traceability.
They can also be etched into metal like a stent in medicine or a tiny metal component in manufacturing, which can help with traceability.
Pharmaceuticals
Pharmaceuticals frequently come in very small containers, and since a 2D barcode may fit in very little space, you can cram a lot of information into it.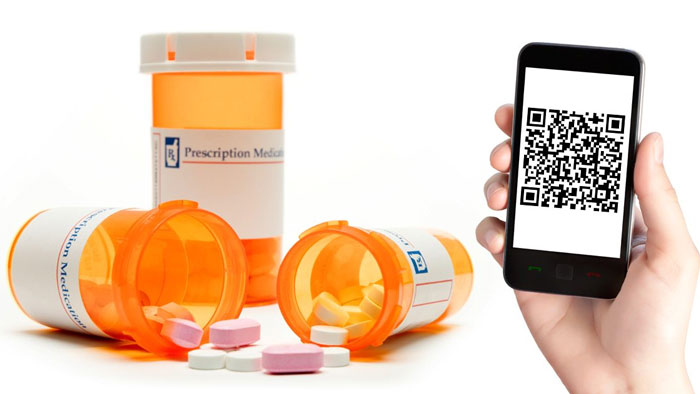 2D codes are commonly used in pharmaceuticals
It can include a serial number, batch information, a description of the product, and even a URL where you can find out more about it.
Retail
Retailers can benefit greatly from the usage of 2D barcodes; a notable example is the addition of 2D barcodes in food stores.
For instance, they can add much more information to the barcodes for their meat products.
Expiration dates and batch information can be added, which could help to reduce the number of product recalls, food waste, and sales of expired goods.
Warehouse and logistics
If a tiny package arrives, warehouses frequently get products with 2D barcodes already attached.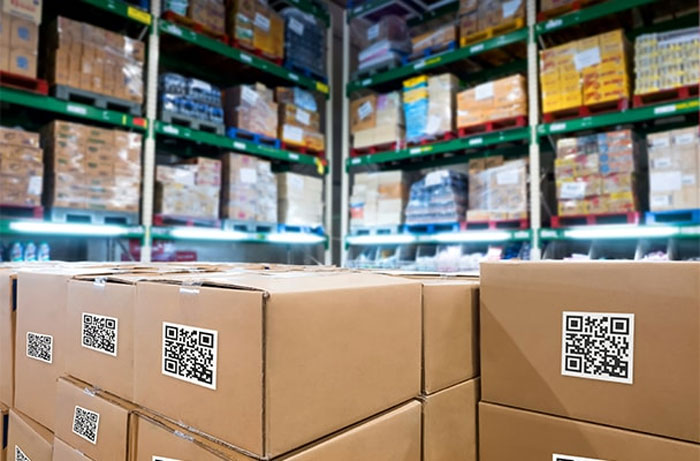 Warehouse and logistics use 2D barcodes
For instance, a 2D barcode might be printed on the delivery label, and both the barcode and the information can be quickly scanned and interpreted.
Thus, there is no need for a connection to a backend or outside services.
How To Create A 2D Barcode?
There are two main methods to create a 2D barcode, which are using an online barcode generator and using a 2D barcode generator software.
Let's see the details!
Use an online 2D barcode generator
To create 2D barcodes using an online generator, you should first look for a reliable website.
Among a lot of options, we recommend you choose one of the following barcode makers. They are free and easy to use, as well:
OnBarcode

Barcode-generator

Inliterserach

GoQR
Visiting these websites, what you need to do is to select the type of 2D barcode you want to generate and action.
Look at this example: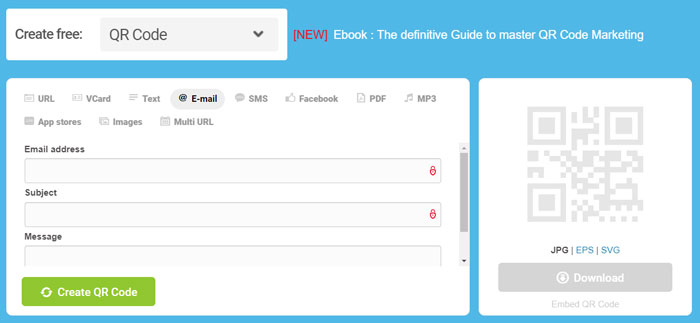 Create a QR code using Barcode-generator
Although this method is quick and easy to try, there are several drawbacks.
Using an online 2D barcode generator, you can just create several types of barcodes. An Internet connection is required, as well.
If you are interested in the magazine barcode, check our upcoming post for further information!
Use a 2D barcode generator software
The most popular 2D barcode symbologies, including Data Matrix, Qr Code, Postage, and Planet code, may be created and printed using barcode generator software.
For business purposes and the production of numerous 2D barcodes, this is the best option.
According to our expertise, the best software for creating 2D barcodes are:
Label Right

NiceLabel

Labeljoy

Bartender

ConnectCode
Pick one and download it! Now you can easily generate any 2D barcode you want.
Tips: Among them, Labeljoy has also considered the best barcode label software. So if you want to create one, try it!
How To Create A QR Code in Excel?
In the previous part, we instructed you on 2 general ways to generate a 2D barcode.
However, due to the growing popularity of QR codes, a type of 2D barcode, we will tell you 4 steps to create it right in Excel.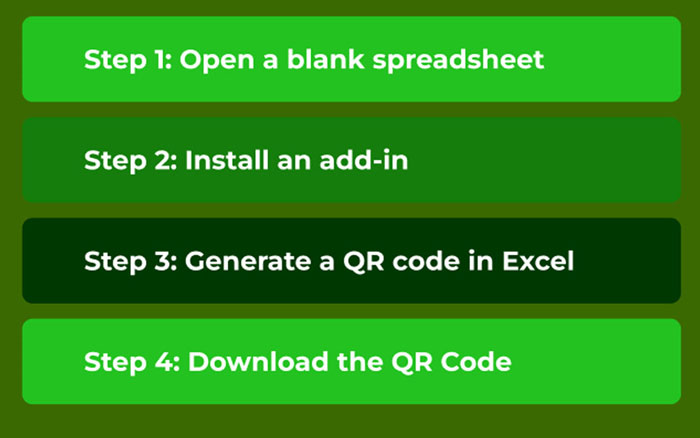 Creating QR Codes in Excel
Step 1: Open a blank spreadsheet
In Excel, open a new spreadsheet, select Insert, and then select Add-ins.
Step 2: Install an add-in
Choose a QR Code generator add-in and click Add. Your Add-in has now been successfully installed.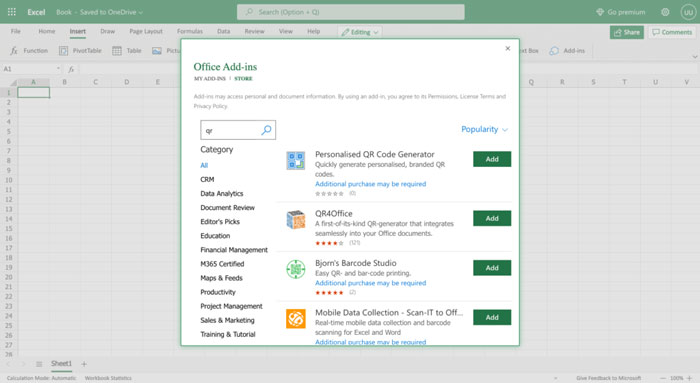 Install an add-in
Step 3: Generate a QR code in Excel
Choose the type of QR Code you wish to make, then complete the necessary information. We are creating a QR Code for a website in this instance.
Click Insert after making your QR Code personalized with the available options.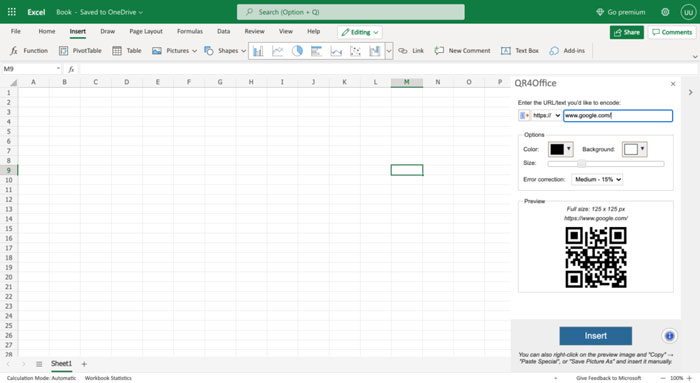 Generate a QR code in Excel
Step 4: Download the QR Code 
Your QR Code will be present in your Excel spreadsheet after you click Insert and you can download it as a PNG image by right-clicking.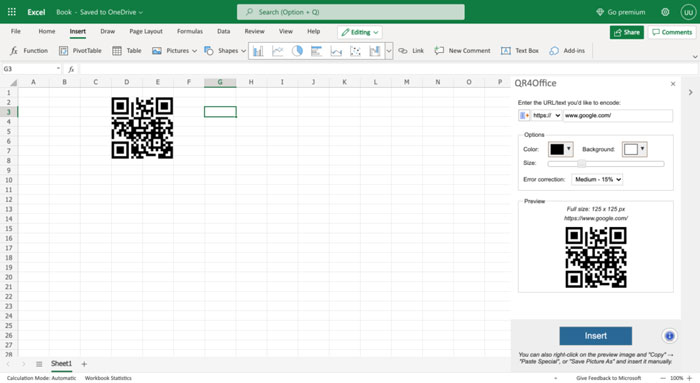 Download the QR Code 
Frequently Asked Questions (FAQs)
1. Is a QR code a 2D barcode?
Quick response codes, or QR codes, are 2D codes that were developed in 1994 by the Japanese automaker Denso Wave.
On a white background, a square grid of black cells makes up the object. Up to 4,296 alphanumeric characters can be stored in it.
The number of rows and columns mostly determines how many characters are allowed.
2. Can phones scan 2D barcodes?
Using a free app from the App Store or Play Store, your smartphone can scan any barcode or QR code.
The camera on your device can be utilized as a scanner when the barcode scanning software has been installed.
3. How much information can a 2D barcode hold?
In actuality, 2D barcodes have a storage capacity of up to 7,089 characters, which is a lot more than the 20-character limit of conventional barcodes.
Conclusion
That is all for today's post on a special type of barcode, which is two-dimensional code. After reading this post, we hope you are clear about how to create 2D barcodes generally and QR codes particularly using an online 2D barcode generator, barcode software, and Excel. If you find this post useful, comment below to let us know!