Where are QR codes used? Top 11 futuristic applications
Nov 23, 2022 - Views: 960 Share
If you are beginning to use QR code for marketing, advertising, business, or personal usage, you must know about it.
Do you know what a QR code is and what it is used for?
If not, read this post to find out more about it.
Let's check out!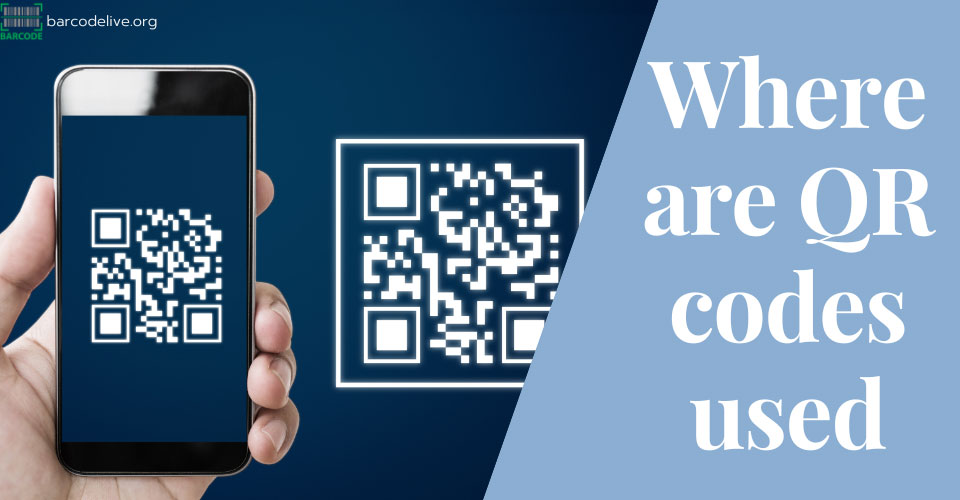 Applications of QR codes
What are QR codes?
A QR code is a type of barcodes that is simple for a digital device to read and carries data in the form of a string of pixels organized in a square-cornered grid.
Because many smartphones have built-in QR readers, QR codes are frequently used in marketing and advertising campaigns.
They are also frequently used to monitor information about items in a supply chain.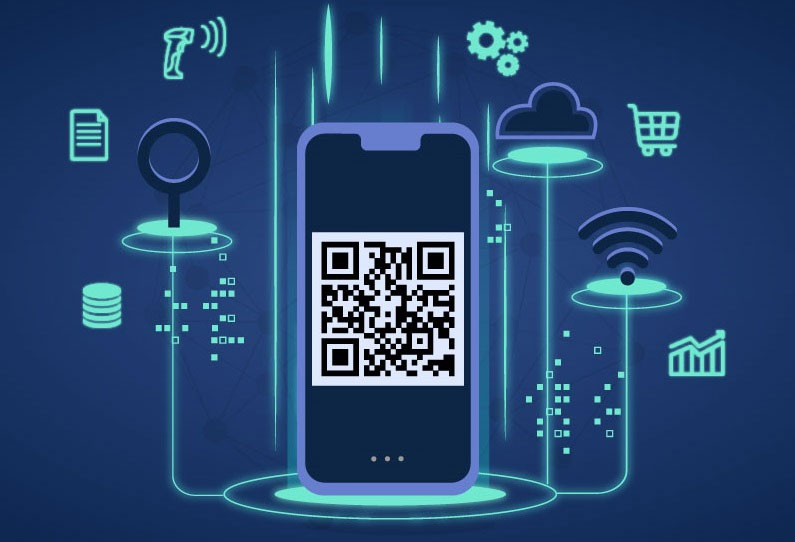 QR codes
The following six elements make up a conventional QR code:
The quiet zone - It is the perimeter of a QR code that is blank and white. Without this boundary, a reader for QR codes won't be able to tell what is and isn't contained inside (due to interference from outside elements).

Finder pattern - The three black squares are commonly seen in the bottom left, top left, and top right corners of QR codes. These squares warn a QR reader to the QR code's existence and show where the code's edges are.

Alignment pattern - This additional, smaller square can be found someplace close to the bottom right corner. By doing this, the QR code is made to be readable at any angle or slant.

Timing pattern - This is an L-shaped line that connects the three squares in the finder pattern. The timing pattern assists the reader in identifying specific squares inside the larger code and allows a broken QR code to be read.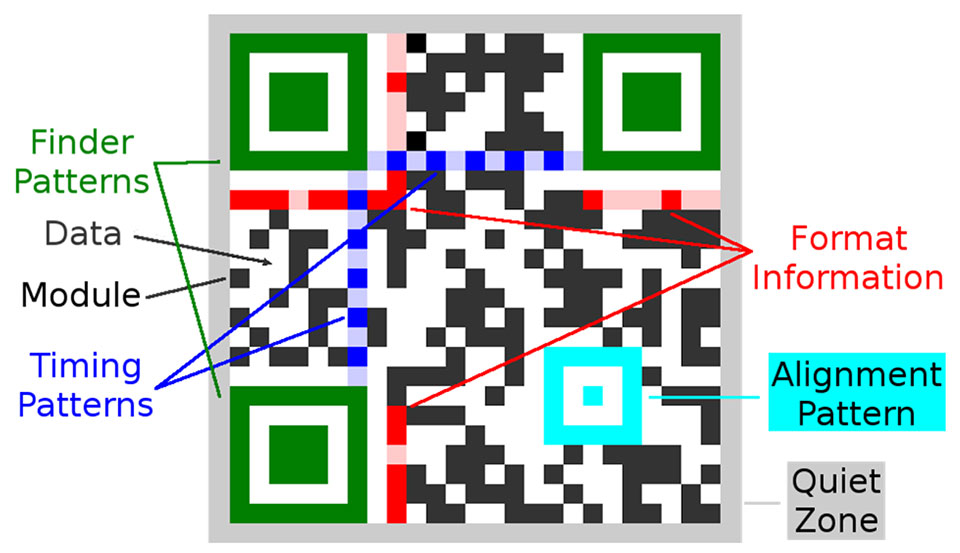 6 elements make up a conventional QR code
Version information - This little data field is found in the top-right cell of the finder pattern. This indicates which version of the QR code is being scanned (see "Types of QR Code" below).

Data cells - The remaining QR code contains the actual data, such as the message, phone number, or URL.
How do QR codes work?
The data included in a QR code may be decoded using the patterns that make up the binary codes.
Readers are able to identify a typical QR code thanks to the three sizable squares outside of it.
When it recognizes these three forms, it understands that the entire square is a QR code. 
The QR reader then analyzes the grid-formatted decoded QR code.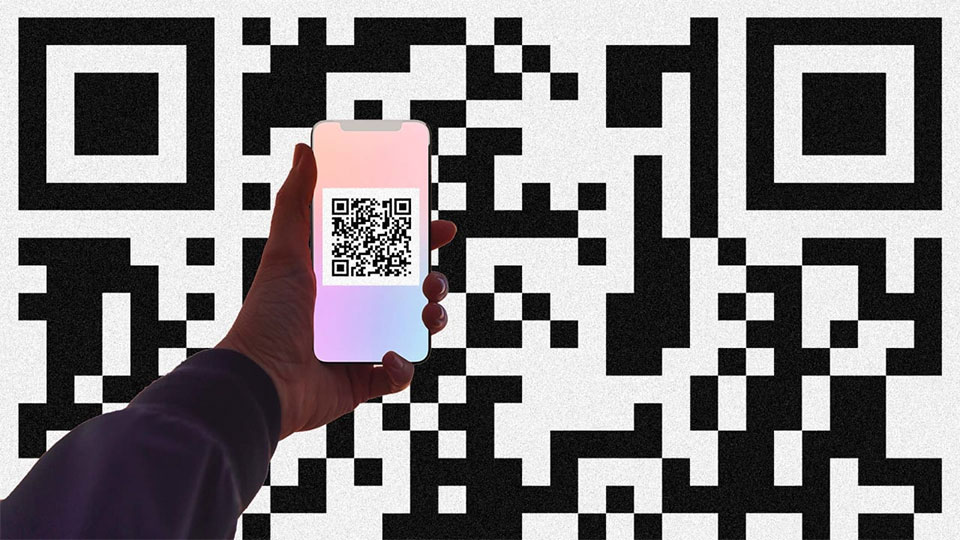 How do QR codes work?
It evaluates each grid square individually and assigns a value based on whether it is black or white. 
Then, it puts together smaller grid squares to create larger ones.
So, how small can a QR code be? 
Since there is still no standard size for QR codes, they can be smaller than 2.2 cm.
Are QR codes worth using?
QR codes have 2 types: Static versus Dynamic QR code.
Each type has its pros and cons but both are used for a variety of things since they may contain various kinds of data. 
QR codes are often used to store information. 
These are some common QR codes uses:
Simple text - welcome greetings at conferences

Addresses, including both personal and professional addresses

Phone numbers, including your cell phone number and that of your business

Email addresses, either personal or professional

URLs are the addresses of certain websites or online pages.

Links to applications may be discovered in app shops like Apple's App Store or Google Play.  

Information about your credit card or bank account.

WiFi authentication - QR codes can be used to hold WiFi network authentication information.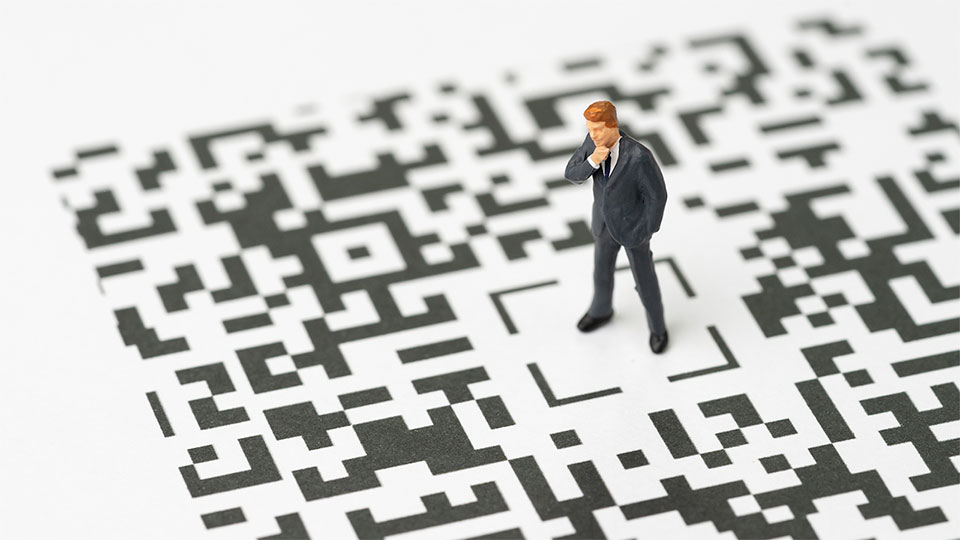 You can store a wide variety of data types in a QR code
Online account authentication - websites can show a QR code that a registered user can scan with his or her smartphone to immediately log in.

WiFi authentication - When you scan a QR code with your smartphone that contains the SSID, password, and encryption type for a WiFi network, your phone will instantly join that network.

Two-step authentication passkeys - used by numerous websites and applications to configure two-step authentication security

Other diverse uses, such funerary (Wikipedia reports that gravestones in Japan include QR codes that link to websites that contain information about the departed), or for transcripts and degrees (used mainly in India, China, Mexico)
The reality is that you can store a wide variety of data types in a QR code; the only limit is your creativity. 
You might, for instance, use a QR code to display a poem you authored or to direct someone to your Facebook page. 
Everything is up to you.
Where are QR codes used? 11 best practices
Keep reading because we will go deeply into the top 11 futuristic uses of QR codes right now!
Let's check it out!
One of the best QR code inventions ever is a social media QR code! 
You can use a social media QR code to link all of your social media accounts together.
When your QR code is scanned, all of your social networking sites will appear right away.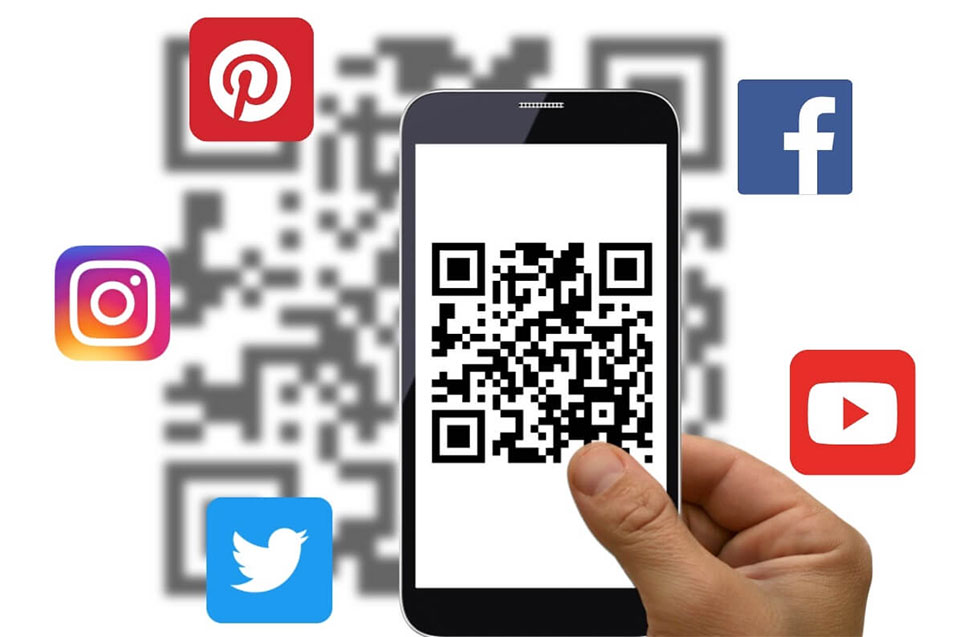 Social media uses QR code
Since QR codes allow for mobile payment, you no longer need to carry your wallet.
In reality, numerous well-known retail brands, such Dunkin Donut and Starbucks, have QR codes embedded to advertise the online checkout process.
By giving them the real ingredients or recipes for your product as they scan the QR code, you may gain their confidence.
By being open and honest with your clients, you gain their trust and confidence, which may even help you draw in new clients.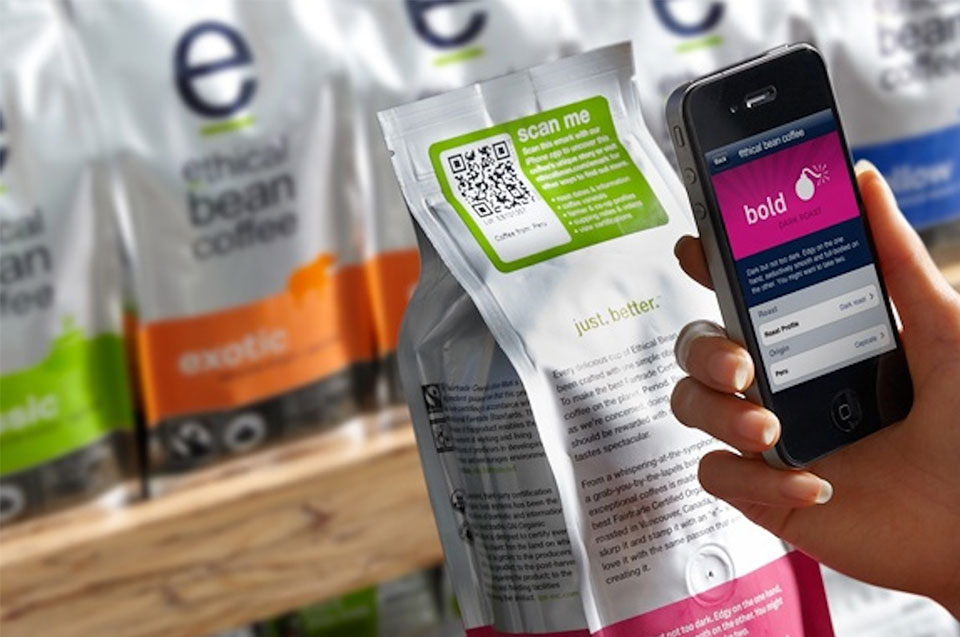 Product packaging QR code.
QR codes on banners and advertisements
Use QR codes on banners to give your advertising campaign a digital edge and deliver more details! 
People are more likely to notice a personalized QR code with a unique graphic style.
The QR code eliminates the need for additional information on your banner.
Additionally, you have the option of printing your QR codes and distributing them in densely populated regions.
Wi-Fi direct access as well as network sharing
Create a QR code for your Wi-Fi that, when scanned, will immediately connect you to the internet. 
Long and difficult passwords are not necessary.
Adding a QR code to your retail store will improve the customer experience by providing more information to your customers about the products you sell.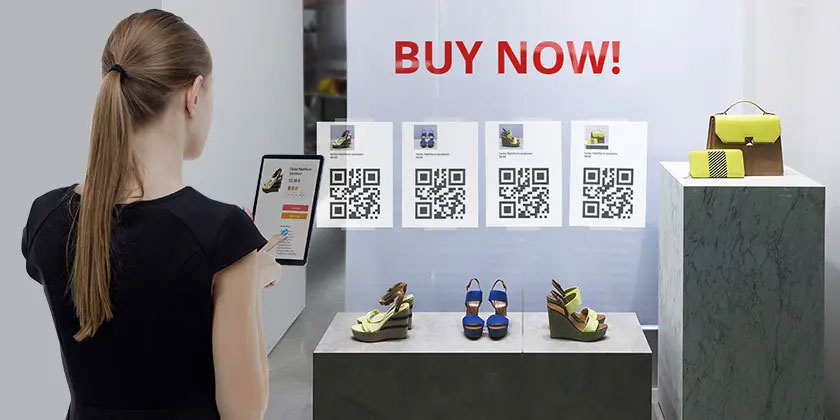 QR code on Retails
Restaurants use QR codes on their tables to scan orders 
When customers scan the restaurant QR code, they may place an order right away. 
They don't have to wait in line for a very long time. 
They may place an order by connecting the QR code to your food menu.
The entire procedure is far more practical for both restaurant staff and patrons.
This gives them the chance to learn while using a real book with a digital dimension component. 
A QR code that will take them to an audio/video course can be printed.
Use QR codes in magazines to engage readers in conversation in the print media sector.
Additionally, you may utilize a QR code to entice visitors to your website by offering them exclusive deals, freebies, and rewards when they scan the code!
This brings customers to your company's website.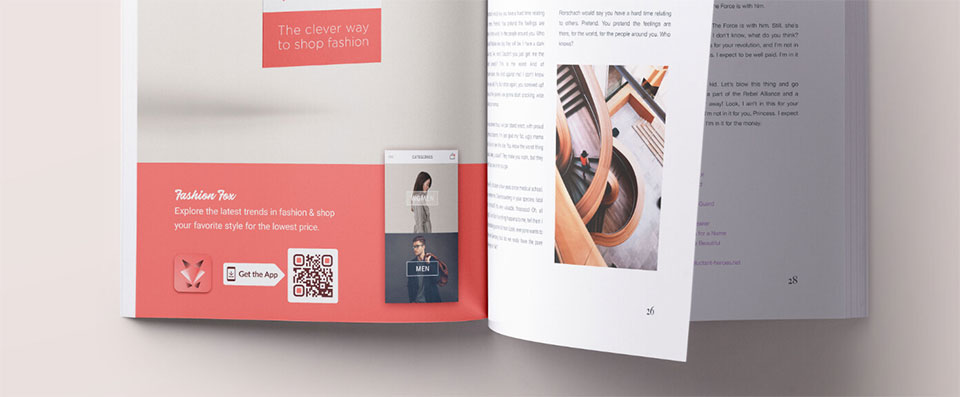 QR code on magazines and newspapers
Adding QR codes to your business cards can provide your clients additional information about you.
You may include your social network accounts in the QR code on your card!
You'll become more well-known, which will probably improve your prospects of finding potential customers and business partners.
Resumes with QR codes stand out from the crowd. It will demonstrate your tech-savvy side and improve your chances of being employed if you're applying to technology-related organizations.
Additionally, using QR codes on your resume is a fantastic method to offer additional information about you that is not only confined to a paper.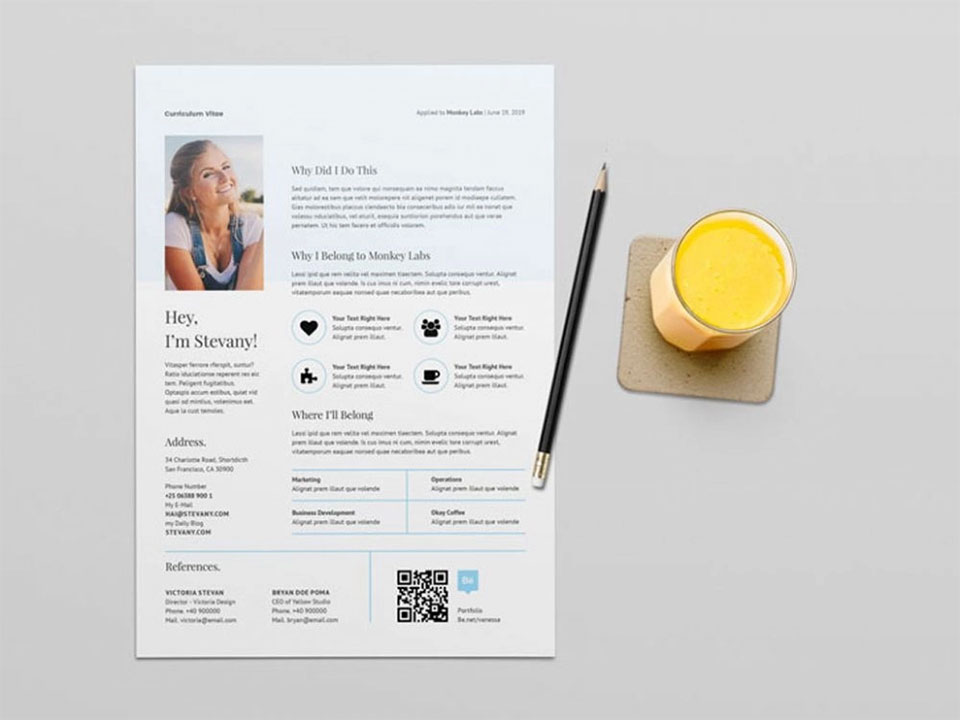 QR codes on resume
Where are QR codes displayed?
There are many places where you may get QR codes, however some of the more popular ones are as follows:
Printed on business cards with a variety of contact information

Links to apps, information about the item you purchased, the support service's contact information, and other information may be found on the packaging of smartphones and other gadgets.

Commercials on television, billboards, web ads, and other media

Enterprises use inventory tags with information like serial numbers, component numbers, hardware specifications, inventory dates, and so on.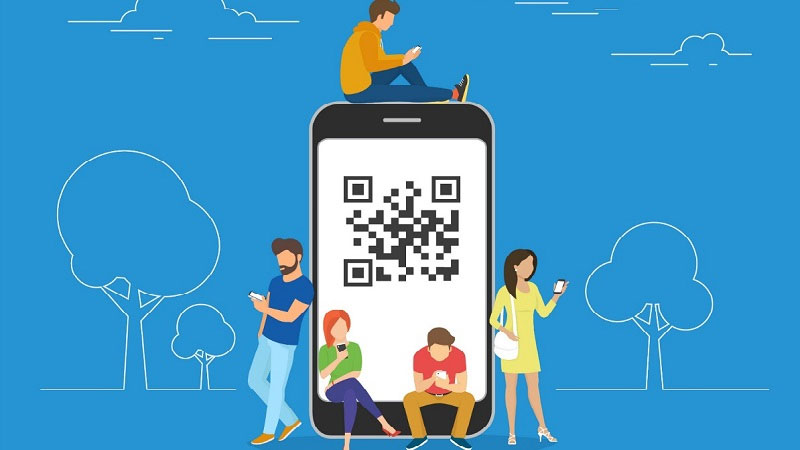 Where are QR codes displayed?
In principle, a QR code can be printed on anything that a smartphone can see and scan, such as a piece of paper, a piece of fabric, a TV screen, or a building facade. 
There are countless options.
Frequently Asked Questions (FAQs)
Using a smartphone and a QR scanning app is the fastest and most popular way to read QR codes. 
The Google Play Store and Apple's App Store each include several QR scanning applications, and there are many more. 
Typically, all you need to do to translate a QR code is to point the camera of your smartphone at it.
Before you start designing your QR codes, be sure to decide what information you want to store and where you'll use them. 
Once you've worked it out, adhere to the guidelines in this manual we created: how to use a free QR code generator to make QR codes. 
Regardless of whether you're using Windows, macOS, Android, or iOS, it outlines the procedures you must follow to create a QR code.
Free QR codes, also known as static QR codes, are made online using a QR Code generator and do not expire.
Can someone hack a QR code?
QR codes cannot be hacked; the security problems connected with QR codes stem from their destination rather than the codes themselves.
Hackers can construct harmful QR codes that redirect users to phony websites that collect personal information such as login credentials or even monitor their phone's geolocation.
Mobile users should only scan codes sent by reputable senders.
Do QR codes collect my personal information and data?
No personally identifying data is collected by the software that creates QR codes.
The data it does gather - and which the code's developers may see - includes location, the number of times the code has been scanned and when, as well as the device's operating system that scanned the barcode (i.e., iPhone or Android).
Conclusion
You now have a better understanding of the significance of QR codes, which provide a convenient way to fit data into a tiny area. Where are QR codes used? Hope that after reading our post, you have the answer for this and all the information you need!