Tracking UPC Basics: An A to Z Guide for Beginners [UPDATED]
Nov 01, 2022 - Views: 1087 Share
Retailers are now required under a stringent guideline put forward by Amazon to get their codes directly from GS1 rather than from resellers.
So, they wish to check their legitimacy with the GS1 UPC database by tracking UPC.
If you've been wondering what a UPC code is and how to look up a barcode number, this is what you need.
You will receive a wealth of fascinating information from us that no one else will ever share with you.
Let's get going!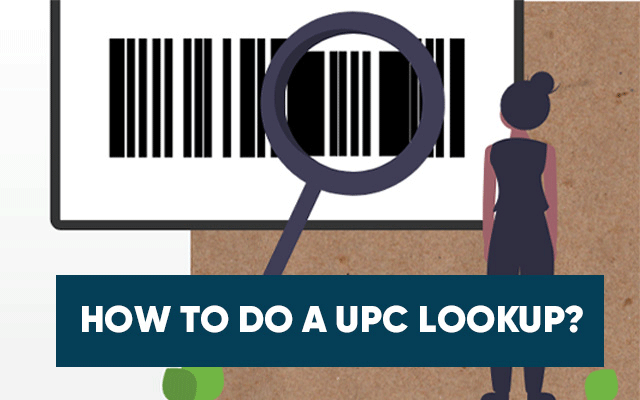 A full guide on UPC bar code lookup
What Is A UPC Code?
UPC is the abbreviation of "Universal Product Code" by definition, which is one type of barcodes in addition to 3D barcode or DPM barcode.
A UPC is a form of code that is placed on retail goods packaging to help identify a specific item. 
It includes two parts: the machine-readable barcode (a series of unique black bars) and the distinctive 12-digit number beneath it.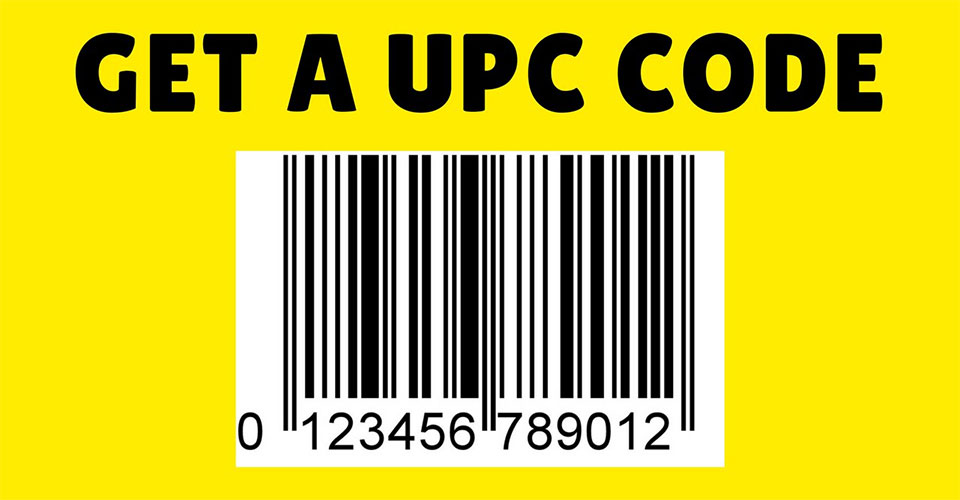 A UPC code includes 12 numbers
UPCs are useful for inventory tracking within a store or warehouse as well.
A business must first seek to become a member of the system in order to get a UPC for use on a product. 
The Global Standards Organization, formerly known as the Uniform Code Council, administers the assignment of UPCs in the United States through GS1 US.
What Products Have UPC Codes?
Every product in the physical world has a UPC code printed on it. Inventory is updated whenever a product is sold.
However, certain products do not have UPC codes. 
Prescription medications, for example, use what is known as an NDC code, or National Drug Code number.
Furthermore, commodities sold by weight, such as candies, meats, and produce, use a unique UPC code provided by the store where they are sold.
This way, prices can be reliably tracked based on what that particular retailer charges per pound, ounce, and so on.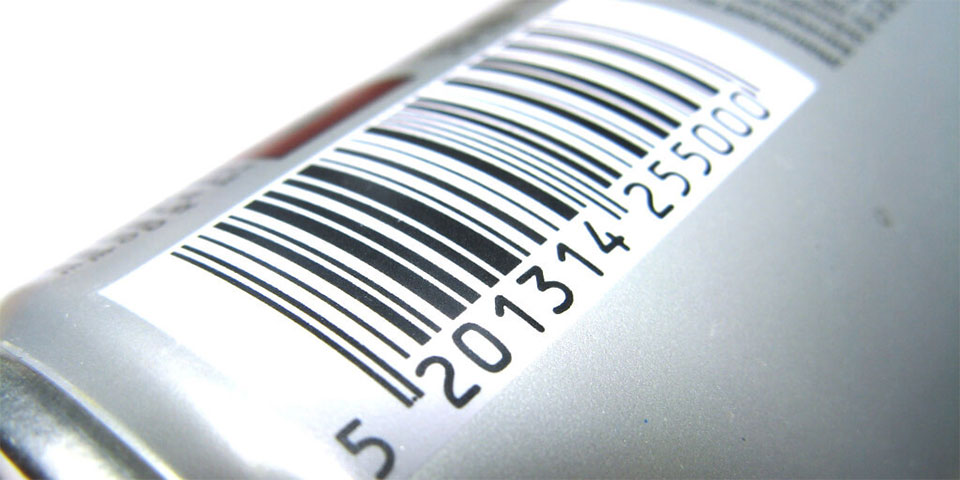 Most products have a UPC code
All barcodes and UPC codes are made up of vertical black and white lines. The thickness of the lines varies from very thin to somewhat thick.
The thin lines on the UPC code are frequently situated between the main numbers. Patterns connected with these lines aid in determining the product category of an item.
How Can You Read A UPC?
Parts of a UPC code
It is simple to read the UPC. 
The first six numbers represent the identifying number of the manufacturer.

The item number is the next five numbers. 
Each company will appoint one person to serve as the UPC coordinator. 
It is their responsibility to allocate item numbers to each product and maintain track of the numbers that have been assigned so that the same item number is not utilized for two different products. 
They also retire codes when a company's products are no longer manufactured. 
The UPC coordinator must also issue various numbers to identify objects that are only different sizes.
A single roll of Bounty paper towels, for instance, must have a different UPC number than a three-roll bundle of Bounty paper towels.
The check digit is the last number in a UPC code, which is the number that tells the barcode scanner if the number was accurately scanned in. 
It is also the result of various calculations - adding and multiplying several digits in the code - to validate that the UPC is valid to the checkout scanner. 
If the number is not accurately scanned, the cashier must manually enter the UPC code.
Parts of a UPC code

First 6 numbers

Manufacturer number

Following 5 numbers

Item number

Last number

Check digit
Read next: SKU vs UPC
What Does An UPC Reader Do?
You must be aware of UPC readers if you are familiar with the UPC code.
A barcode reader is an input device, either fixed or portable, that reads and records data from barcodes.
It consists of a decoder (internal or external), a cable, and a scanner. The cable links the reader to a computer or point-of-sale system.
You probably use this technology every day because it has been around for a while.
A UPC reader
This type of device, also known as a UPC reader or a barcode scanner, is almost definitely used to scan the items you purchase when you visit your neighborhood supermarket or department store chain.
A barcode reader reads a barcode by passing a laser beam over it and analyzing the amount and pattern of light reflection.
The scanner converts light energy into electrical energy, which the decoder then decodes and sends to a computer.
Barcode readers provide many advantages in retail settings, including fewer price errors, greater accuracy and efficiency, better customer service, and lower inventory levels.
One of the most common uses for barcode readers is inventory management.
Barcode scanners are used in inventory management systems in supply chain applications to track products from the time they are acquired in the warehouse until they are sent.
What Are The Benefits Of A UPC?
Businesses and consumers can both profit greatly from UPCs.
The ability of UPCs to instantaneously identify a product and its associated price gives barcode scanners a speed boost.
They boost productivity and efficiency by eliminating the need to manually enter product information.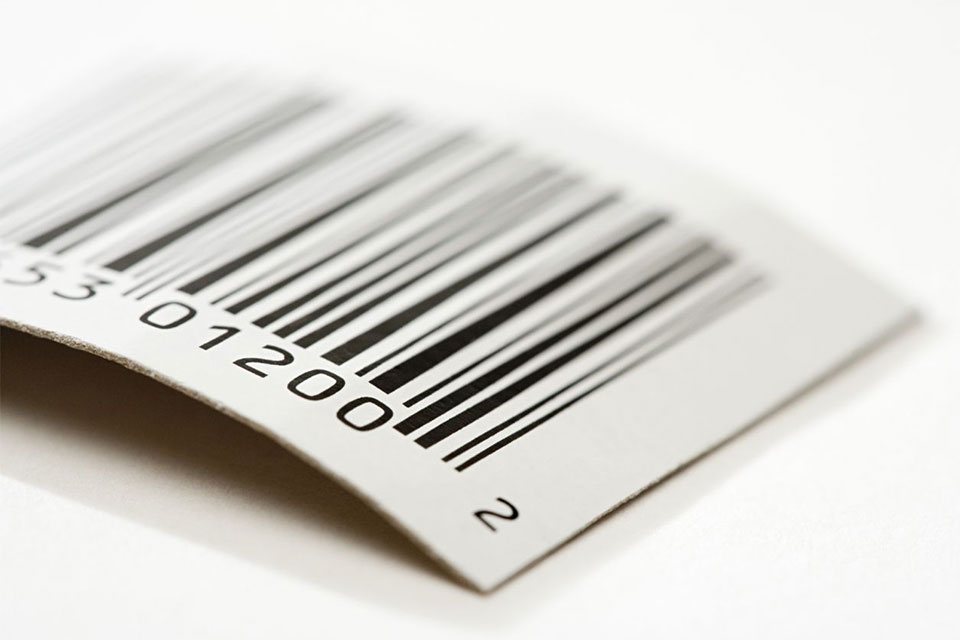 Using UPC codes has many advantages
They also enable far more precise inventory tracking than hand counting, letting merchants and warehouses know if extra stock is required on retail shelves or in warehouses.
UPCs allow products to be tracked from production to distribution to retail stores and even into customer homes if there is an issue with a specific product and consumers who purchased it need to be informed or a recall issued.
Why Track UPC?
If you need more information on a specific product or item, you may be able to obtain it by performing a UPC code lookup. 
Most consumers are unconcerned about UPCs or barcodes. 
We understand that UPC barcodes contain information about an item's price. 
Nevertheless, these codes contain a wealth of additional information that is freely available to everybody.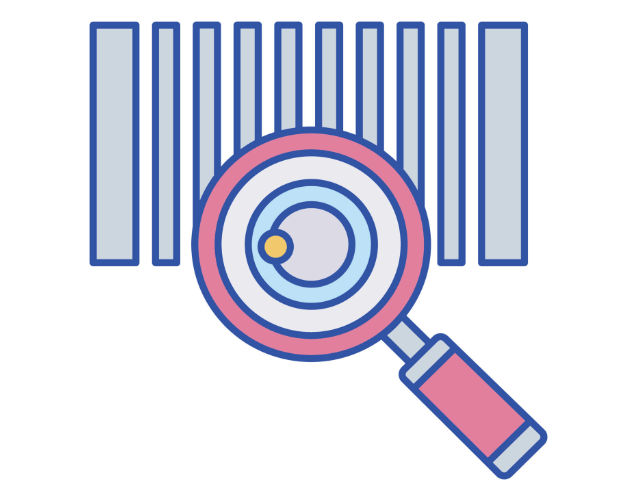 UPC number lookup serves an important purpose 
Assume you bought an over-the-counter drug to treat a sickness. However, you are unaware of any potential adverse effects. 
Then, a UPC barcode lookup can provide you with full information about the product.
How To Track UPC?
It is simple to search a UPC lookup database. 
Since most barcode databases are available online, you may find information in a matter of seconds. 
Follow our instructions: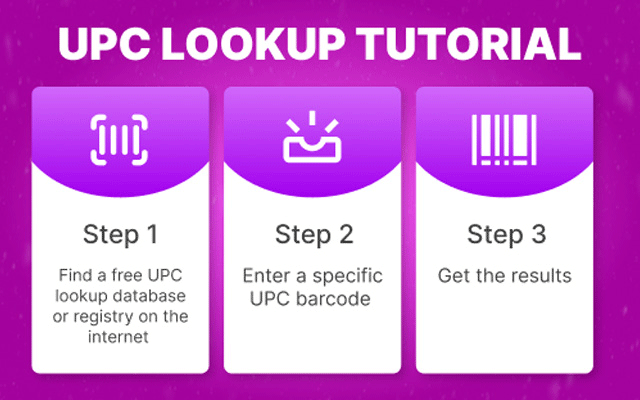 UPC code lookup tutorial
To start, look for a free UPC lookup database or registry on the internet. Registration and a minor cost may be required for some databases. 

After gaining access to the register, enter a specific UPC barcode to lookup UPC code. Make certain to enter the precise UPC barcode. Leaving out a "0" or other numbers will result in an inaccurate search. 

In most circumstances, the UPC finder will take you to the product's official website.
UPC Search Databases
Item UPC lookup databases are continually being updated and every brand of merchandise has its unique UPC barcode. 
Retailers and manufacturers are constantly registering new codes as the retail industry expands. 
Before things hit the market, barcodes are typically put in the database.
Additionally, retailers gain from UPC a barcode lookup tool database.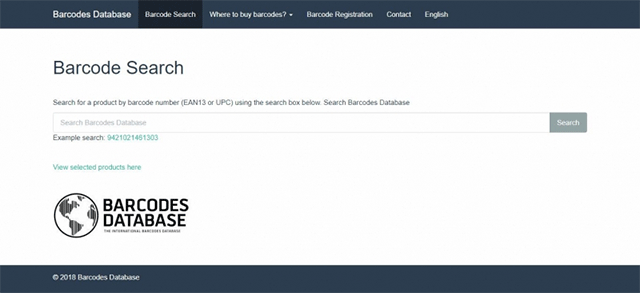 An example of a barcode search database
Some tiny retailers have a limited product range. If these businesses want to add more products, they can search a UPC product lookup database. 
Aside from product information, businesses gain access to valuable marketing or promotional tools. 
Consumers like contests, sweepstakes, and other similar activities. As a result, businesses can use promotional marketing to promote product sales.
Read next | UPC vs EAN: A Full Comparison of 2 Popular Barcode Types
Conclusion
To sell through traditional stores and online marketplaces like Amazon, Walmart, or Ebay, accurate product identification is required. UPC barcodes are globally defined identifiers that allow things to be sold, reordered, and monitored through supply networks. Because the UPC barcode is the crucial component to everything, precise product identification begins with it.
So, we sincerely hope that you find today's post regarding tracking UPC beneficial. Please let us know in the comments section below if you have any questions.