More Than 100 Stray Dogs Get Collars with QR Codes in Navi Mumbai
Oct 23, 2023 - Views: 304 Share
Recently, over 100 stray dogs in Kharghar have been spotted with reflective collars around their necks and plastic cards studded with QR codes that offer unique information about them.
In anticipation of Prime Minister Narendra Modi's arrival to Kharghar to officially launch the metro project, local activists and feeders organized a crusade to prevent stray dogs from being relocated.
Thus, a QR code that contains information on the dog's residence, vaccination history, and feeders that look after it is implanted.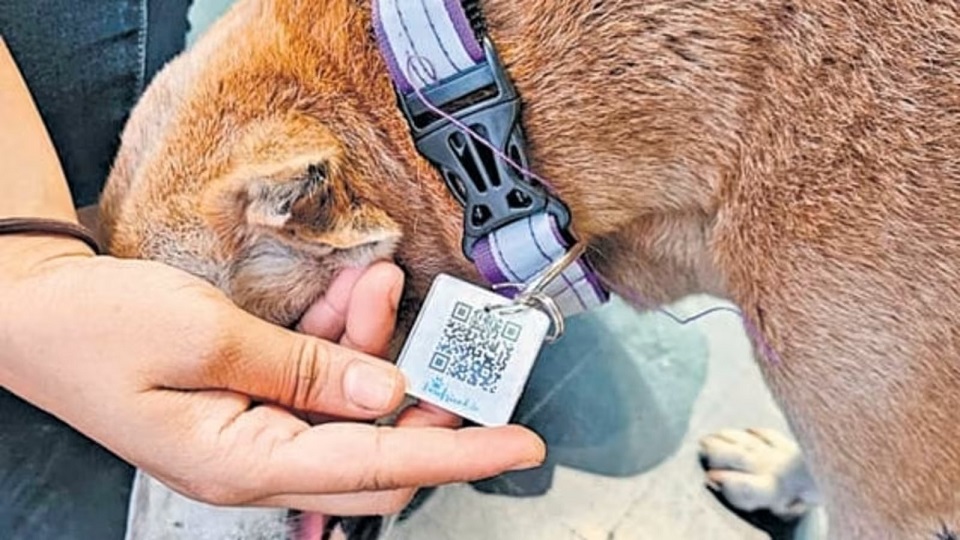 Stray dogs in Navi Mumbai get QR-coded collars
Dogs, particularly those living on the key routes that go to different parts of Kharghar and the Sion-Panvel Highway, were recognized and given unique tags as part of the operation that took place on October 8.
"Stray dogs living in certain regions of the city are expected to be rounded up ahead of the VIP migration. 
Because they are afraid of being caught, there is always a chance that the animals will be released somewhere else or possibly go missing. 
Dogs frequently disappear around Diwali, scared by the sound of crackers.
I noticed that the QR code with all the details pertaining to the dog and its feeders will help get the animal back to its original habitat," Animal activist Seema Tank stated.
She was in charge of the entire tagging process.
The activist worked with Pawfriend.in, an NGO that just created a QR code-based unique identifying system for stray dogs. 
She raised ₹200 on crowdsourcing to purchase 100 cards apiece.