How to Get Rid of Hyperpigmentation Naturally? 10+ Proven Tips
Mar 24, 2023 - Views: 544 Share
Despite its harmlessness, hyperpigmentation has become a major aesthetic problem.
In this post, you'll learn what causes hyperpigmentation and how to get rid of hyperpigmentation naturally.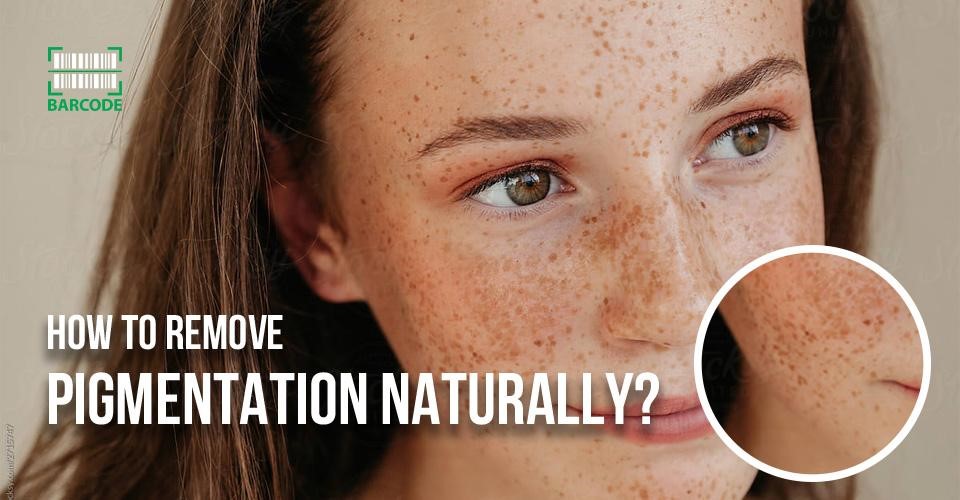 How to remove pigmentation naturally?
Hyperpigmentation can be caused by three main factors, which are exogenous, endogenous, and nutritional.
Exogenous factors
They are external factors that can alter the pigmentation of the epidermis. Here are some common exogenous factors that can cause hyperpigmentation:
Sun exposure: Repeated UV exposure can lead to hyperpigmentation, particularly in those with fair skin.

Chemicals: Certain chemicals or some cosmetics are also possible culprits of hyperpigmentation.

Post-inflammatory hyperpigmentation (due to injury to the skin like acne, cuts, or burns).
Endogenous factors
Endogenous hyperpigmentation refers to skin discoloration that is caused by internal factors. Several typical natural factors that contribute to hyperpigmentation include:
Hormonal changes: Hyperpigmentation, also known as melasma or chloasma, can be blamed for hormonal changes, such as those that take place during pregnancy or menstruation.

Genetics: Some individuals may be susceptible to hyperpigmentation due to their genetic makeup.

Health conditions: Some medical conditions like Addison's can also cause hyperpigmentation.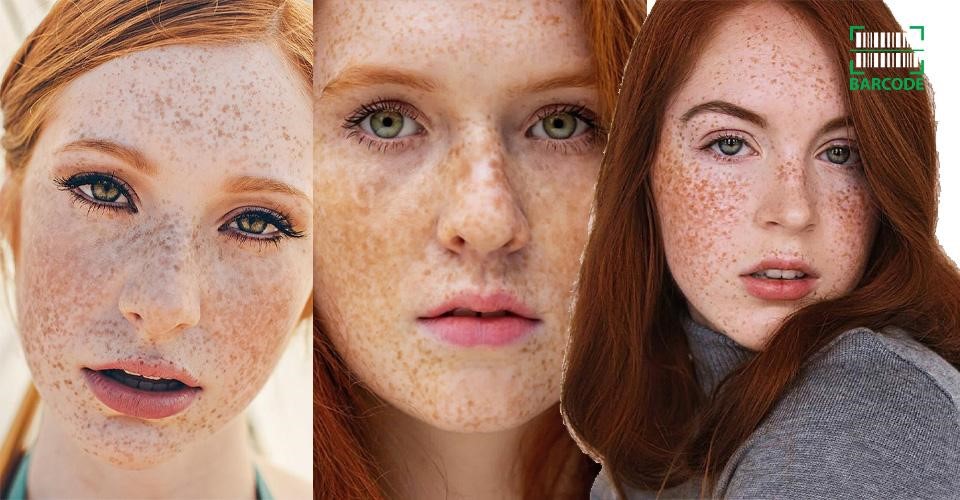 Factors that cause hyperpigmentation
Nutritional factors
Another contributor to hyperpigmentation can be a lack of certain vitamins like vitamin B12, vitamin A, niacin, folic acid, vitamin A, etc.
What are the Symptoms of Hyperpigmentation?
Symptoms of various forms of hyperpigmentation involve:
Age spots: Brown, tan, or black spots that appear on the skin with prolonged sun exposure.

Melasma: Dark brown, large patches of darkened patches or freckle-like spots on the skin.

Post-inflammatory: Tan, brown, dark brown, or even blue-gray patches on the skin after an inflammatory skin condition.

Freckles: Freckles are small, brown spots that can develop anywhere in the body. 
These spots are, however, common on the face and arms. They can become darker when exposed to the sun's rays.
How To Treat Hyperpigmentation Naturally?
While there are many medical treatments available for hyperpigmentation, such as the Axis-Y Dark Spot Correcting Glow Serum 50ml. 
However, some natural remedies can help to reduce its appearance.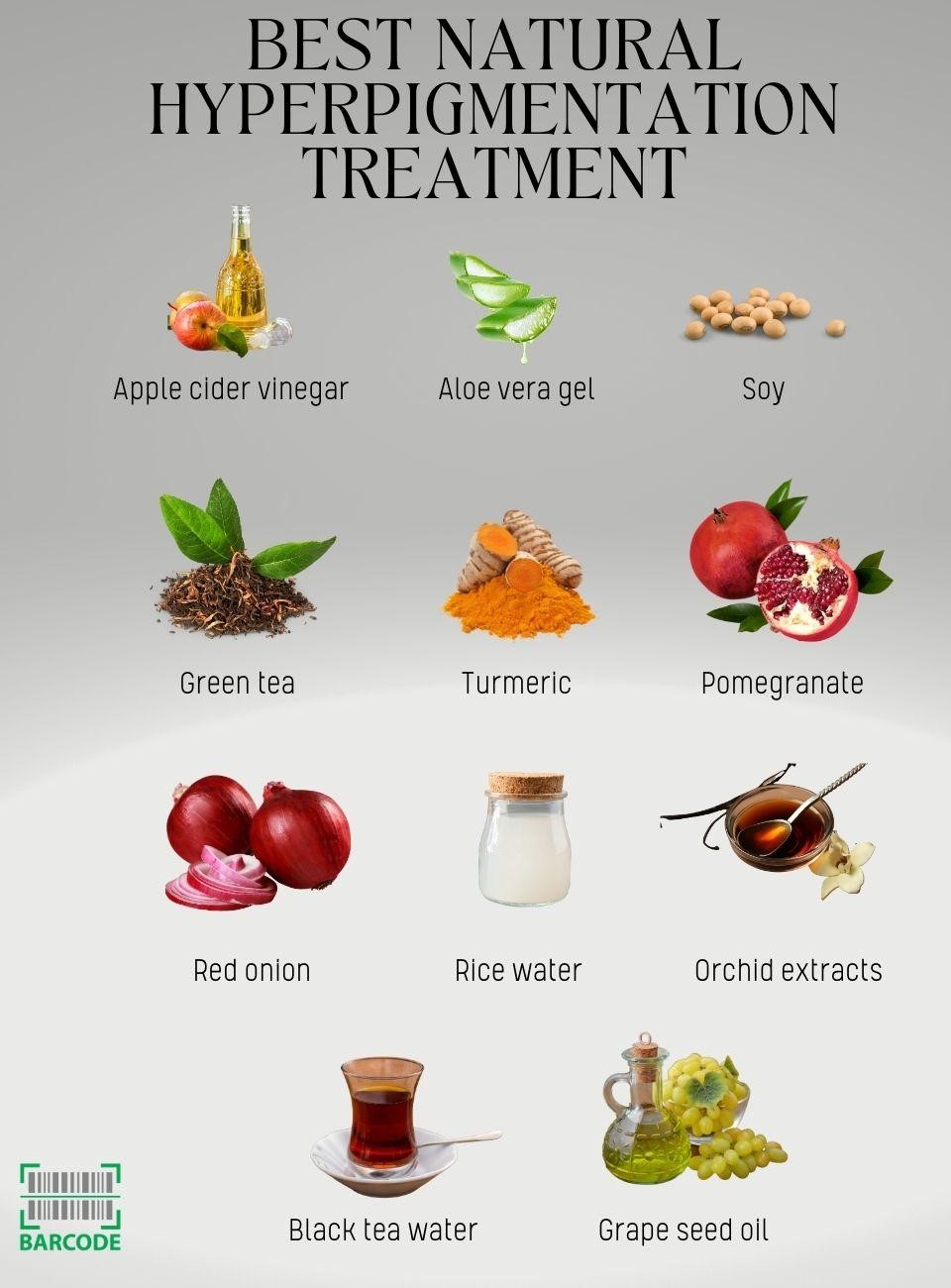 Best natural hyperpigmentation treatment
Apple cider vinegar
Apple cider vinegar contains acetic acid, which research shows may lighten pigmentation, and polyphenols, which acts as antioxidants and may protect skin cells 
To use this remedy:
Mix water and apple cider vinegar in equivalence in a container.

Apply the mixture to your dark spots and wait a few minutes.

Rinse the area using lukewarm water.

Do this twice a day to see the result you wish.
If you notice the area gets irritated, you may need to stop using the vinegar. 
Aloe vera gel
Aloe vera's active ingredient is aloesin, which can stop the skin from making too much melanin and getting too dark. 
Plus, it may help minimize redness because it can reduce inflammation. 
It can be put directly on the area that needs help to get it to work. You can also use aloe vera gel in the face masks you make at home. 
Apply aloe vera cream to the area and leave it on for 30 minutes before washing it off with warm water.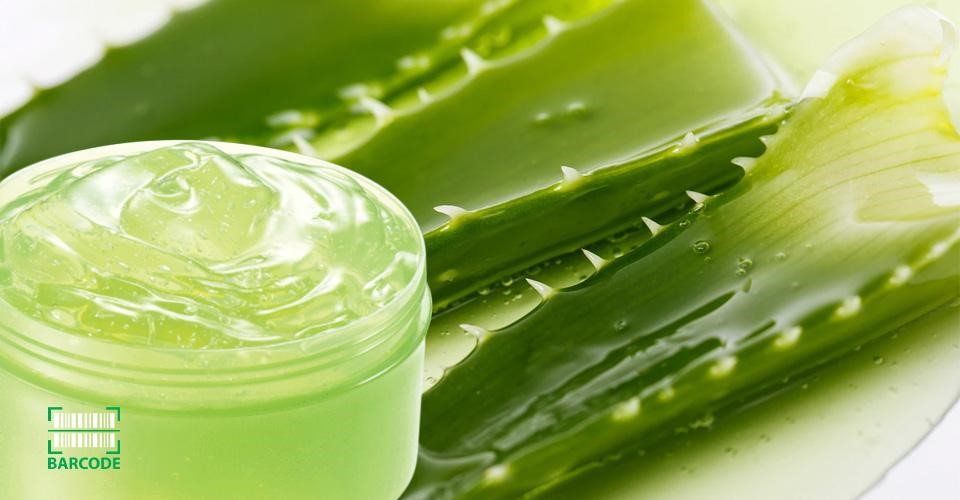 Home remedies for pigmentation: Using Aloe vera gel
Soy
How to treat hyperpigmentation naturally? Using soybean can help as it is good for acne-related post-inflammatory discoloration. 
It also helps with photodamage (when UV rays change the way skin looks), facial hypomelanosis (when the skin color on the face changes), and melasma. 
You can get the benefits you need by adding soy to your diet. Sipping on soy milk is a good choice.
Green tea
Known for being an antioxidant and a pain reliever, green tea makes the face lighter and also works well to treat hyperpigmentation lesions. 
In one study, it was also found that green tea could stop the skin from getting red from ultraviolet (UV) rays. 
You can make a green tea face mask or use green tea in your own homemade mask recipes to help your skin.  
Turmeric
Another hyperpigmentation treatment natural is turmeric. This home treatment can help with acne. You can make a turmeric face mask to help your skin. 
Small amounts of turmeric, honey, and Greek yogurt can be mixed and then put on the face. 
After 15 minutes of wearing the mask, you can wash it with water.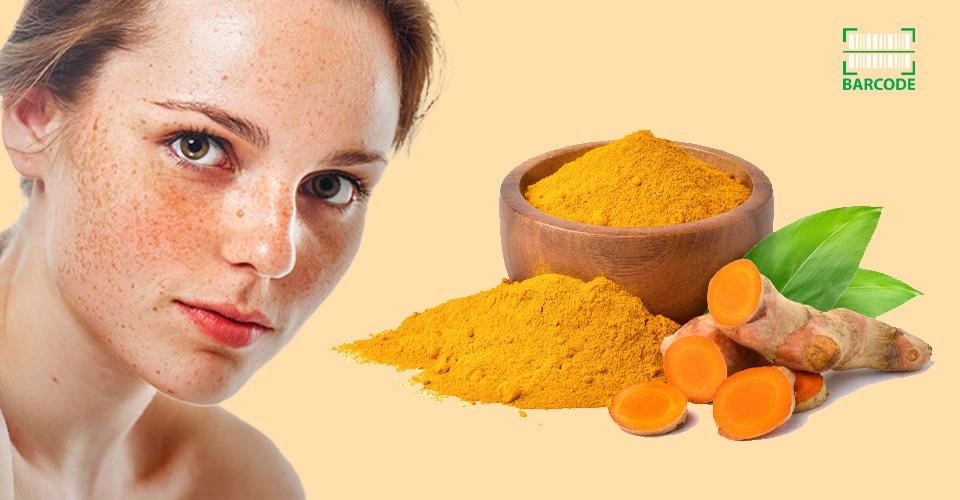 How to get rid of hyperpigmentation on face: Using turmeric
Rice water
This is one of the most important parts of many Asian treatments for hair and skin. 
Rice water in gel and cream form has a lightening effect on the skin. When you have discoloration, rice water is a good way to treat it. 
There are several things you can do with rice water: 
Rinse your skin with water after massaging it with rice water.

Soak a thick sheet of tissue paper in rice water and use it as a sheet mask.

Put a little rice water on a cotton pad and gently rub it on your face and neck.
Red onion
For some individuals, red onions may also be a useful skin-whitening agent. 
According to a 2011 research published in the journal Natural Product Research, red onion isolates stopped the cell processes that result in excessive pigmentation.
Red onion can be used in an easy manner by chopping it up and putting it in an empty tea bag. 
Apply the bag to the hyperpigmented area, holding it in place if required with medical tape.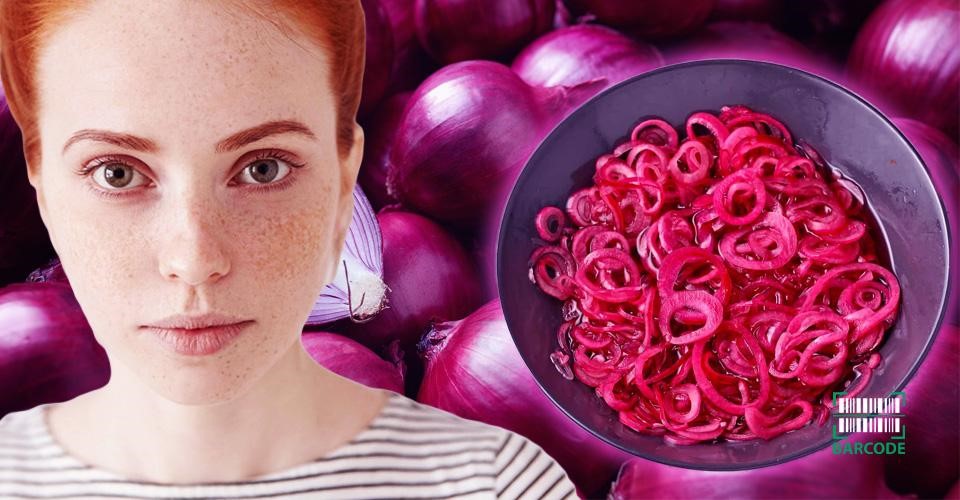 Using red onions is a great way to treat hyperpigmentation
Pomegranate
Hyperpigmentation can be treated with pomegranates. Pomegranate can be used as an exfoliating masque by crushing a few of the seeds. A gentle massage is essential to avoid irritating the epidermis. 
Pomegranate skin lotion is an additional option. Only after cleansing and toning, but before moisturizing, should you add the oil.
Orchid extracts
The size and appearance of dark patches were better after eight weeks of skin application of extracts rich in orchids.
You can purchase masks, creams, and scrubs that contain orchid extract for your face. 
For best outcomes, follow directions exactly.
Black tea water
Black tea water was found to lighten dark spots on guinea pigs in a 2011 animal research. 
 Hyperpigmentation natural treatment: using black tea water
For four weeks, two applications of dark tea water per day, six days per week, were made.
To experiment with your at-home variation of this discoloration therapy:
Add a teaspoon of tea leaves to a cup of boiling water.

Soak for two hours before straining to remove the leaves.

Soak a cotton ball in the tea and apply it to the affected areas, twice daily.

Repeat daily for four weeks, six days a week.
Grape seed oil
Grape seed oil is well known for its antimicrobial, antioxidant properties, and anti-inflammatory. These properties, combined with vitamin E, help treat discoloration. 
Here are some ways of using grapeseed oil:
Use pure grape seed oil as a serum before going to bed.

Mix a few drops of seed oil in your moisturizer.

Mix grape seed oil with a few drops of other essential oil like lavender. 
Use grapeseed oil as a hyperpigmentation treatment
Above are effective home remedies you can try. Of course, there is no best natural hyperpigmentation treatment. The therapy you choose should be based on your own preferences and the best available scientific evidence. 
Apart from those natural treatments, you can also choose
No matter what you choose, it's important to go over these options with your doctor.
When to See a Doctor?
You should consult your dermatologist when you notice the following symptoms: 
Red skin, painful skin, itchy skin, bleeding, or pus discharge from the area of hyperpigmentation. 
Besides, if you apply some home remedies but they do not work, you may also wish to see a doctor for better treatment.
When to see a dermatologist for hyperpigmentation
Frequently Asked Questions (FAQs)
1. What are the different hyperpigmentation disorders?
Hyperpigmentation disorders include melasma, solar lentigines, freckles, postinflammatory hyperpigmentation, and café au lait macules.
Although these conditions are typically benign, they can be upsetting to patients.
2. How are pigmentation disorders diagnosed?
Pigmentation disorders are diagnosed through medical history, physical and skin examinations, biopsy tests, and blood tests.
3. Does vitamin C help hyperpigmentation?
Yes. The strong melanin-inhibiting properties of vitamin C help lessen skin coloring problems like hyperpigmentation.
Conclusion
For the most part, hyperpigmentation is typically a cosmetic problem with no real health risks, other than what the person may find to be an unattractive appearance.
Try those mentioned tips on how to get rid of hyperpigmentation naturally to have healthy skin. If natural treatments for pigmentation do not work, you may need to contact a doctor to explore medical options.
Sources:
https://pubmed.ncbi.nlm.nih.gov/25811473/
https://fjps.springeropen.com/articles/10.1186/s43094-021-00284-6#citeas
https://my.clevelandclinic.org/health/diseases/21885-hyperpigmentation
https://www.ncbi.nlm.nih.gov/pmc/articles/PMC7802860/#:~:text=Vitamin%20C%2C%20also%20known%20as,on%20the%20skin%20and%20gingiva
https://jddonline.com/articles/the-use-of-botanical-extracts-in-east-asia-for-treatment-of-hyperpigmentation-an-evidenced-based-rev-S1545961620P0758X/
https://www.ncbi.nlm.nih.gov/pubmed/20635304