How To Easily Generate GS1-128 Barcode? [Fully Explained]
Mar 09, 2023 - Views: 536 Share
GS1-128 code is widely used as a product identification code in the shipping and packaging sectors across the world. Do you know how to generate GS1-128 barcode?
In this post, we will give you information about the GS1-128 barcode and provide guidelines on the GS1-128 barcode generator.
Let's find out!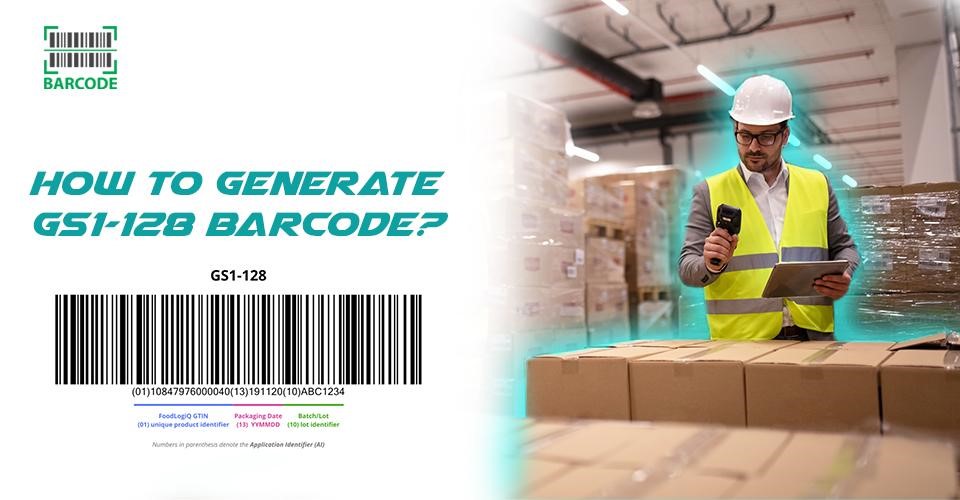 How to generate GS1-128 barcode?
What Is GS1-128 Barcode?
In general, GS1-128 (also known as UCC/EAN-128) is a Code 128 derivative language that employs a flagging character (Function Code 1 (FNC1)) and application identifiers.
It was developed to create a universal standard for data exchange between enterprises. 
It not only encodes the data but also defines the meaning of the data by creating a list of "Application Identifiers," which is a GS1 Standard that defines the kind of data as well as the data format. 
The barcode data also allows for the stringing together of several Application Identifiers. Data like serialization and expiry may be encoded thanks to this capability.
Look at this GS1-128 barcode example!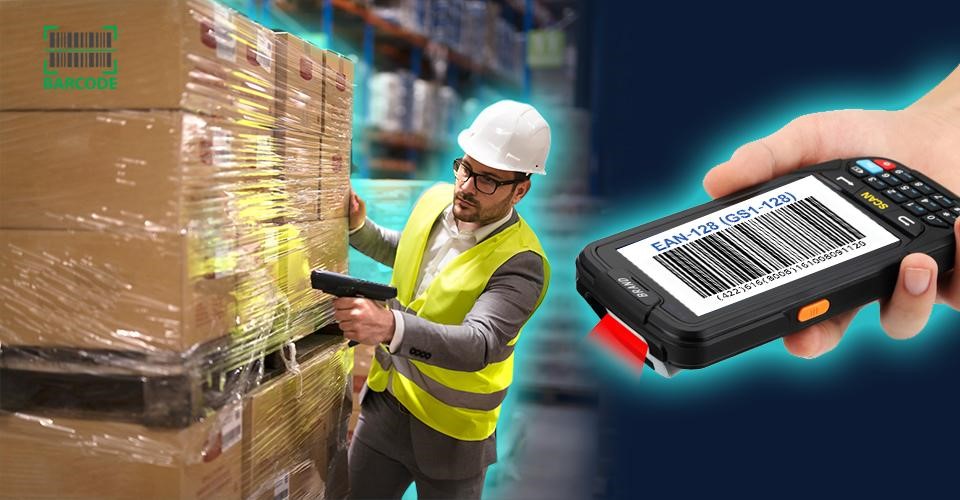 Definition of GS1-128 Barcode
GS1-128 Barcode Components
The components of GS1-128 include:
Code 128 start character (START-A, START-B, or START-C)

Code 128 FNC1 character

Application Identifier (AI)

Encoded Data

Symbol Check character

Stop Character
GS1-128 Barcode Application Identifier
Each GS1-128 symbol encodes one or more AI to specify the type of data being encoded. 
In most cases, AI also determines the length and format of the data. 
The next 2-4 digits reflect the relevant AI when a Code 128 barcode with a leading FNC1 character is scanned. 
For instance, the scanner would anticipate an 18-digit numeric SSCC-18 data to follow if the encoded data after the FNC1 character was "00".
Also read: Code 128 barcode font for Excel
Barcode GS1-128 application identifier
How To Generate GS1-128 Barcode?
There are many online tools that can help you easily generate barcode GS1-128, such as:
Labeljoy

Terryburton

Barcoding

Barcode Generator

Free barcode 39 generator
And in this post, we'd like to suggest Labeljoy to you as a Code128 barcode generator with plenty of advantages.
Labeljoy GS1-128 barcode generator is an all-in-one barcode label program that allows you to generate up to 25 different types of barcodes and QR codes from any data source. 
You can produce your barcodes using the Labeljoy Barcode Generator straight from data found in an external source, such as Excel sheets, Google Sheets, Access databases, Outlook, etc.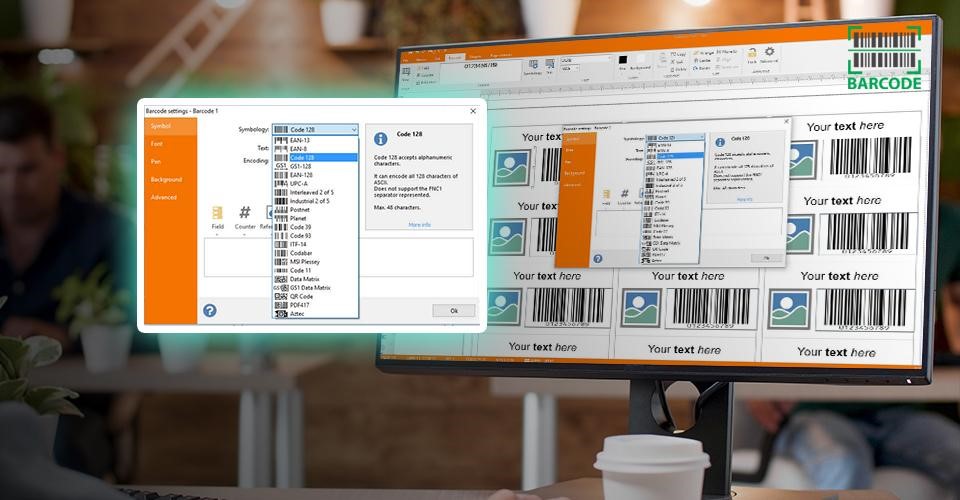 Labeljoy is a free GS1-128 barcode generator
Labeljoy can create GS1-128 barcodes in both the Full and Trial Versions and will automatically handle most of the complications involved in creating fully compliant GS1-128 barcode symbols.
This includes:
Check digit generation in Modulo 10 (The last digit of a barcode number can be calculated using a code 128 check digit calculator)
Frequently Asked Questions (FAQs)
1. How much does a GS1 barcode cost?
A single GS1 US GTIN license costs $30 once, with no yearly renewal fees.
A GS1 Business Prefix may be licensed for a one-time fee of $250 to $10,500, allowing you to use it to identify between 10 and 100,000 different goods, locations, or assets.
2. Is there a free barcode generator?
There are many free barcode generators on Google.
You can create your own barcode online just by using these tools: Labeljoy, Barcode Generator, Terryburton, Barcode TEC…
Does Amazon only accept GS1?
Yes! The market only accepts Global Standard 1 (GS1) barcodes.
The executive team at Amazon believes that only GS1 codes are valid; all other codes are deemed to be fraudulent.
Conclusion
Barcodes are nothing new to you if you're an Amazon seller. Getting a GS1-128 code is essential if you want to purchase your product. After reading this guide, you will not be confused about how to generate GS1-128 barcode. Hopefully, we have covered all the information you need!