How to Determine Country of Origin? 3 Rules You Should Know
How to determine country of origin is a critical consideration in international trade, as it affects import duties, preferential trade agreements, and admissibility issues.
Accurate origin determination can also impact marking purposes and inform the end-user about the product's composition and characteristics.
In this article, we will delve into the different rules and factors involved in determining the country of origin of a product.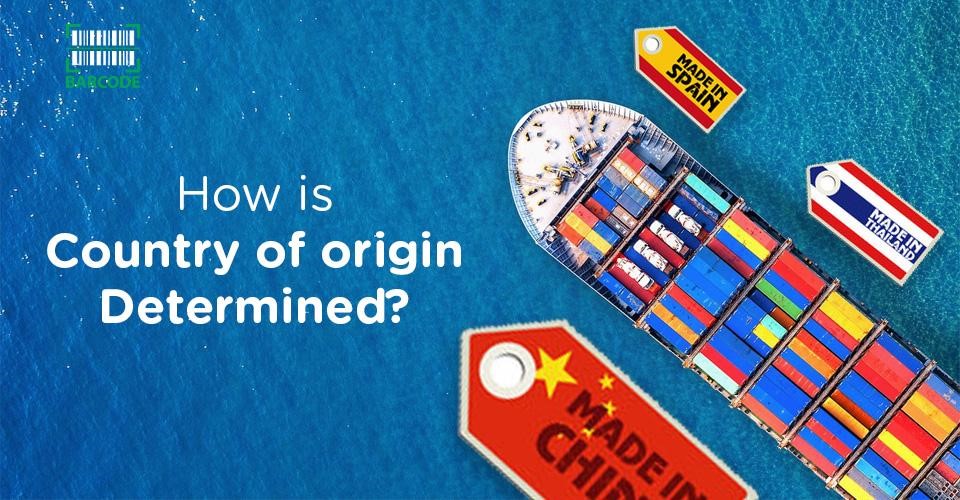 How is country of origin determined?
Why Is Country of Origin Important?
What is the country of origin? It refers to the place where a good or item was made, produced, or grown. 
The country of origin of imported articles is an important factor in determining various aspects of international trade. 
Duty rates, preferential trade agreements, trade sanctions, and import quotas, are all regulated based on the country of origin of imported goods. 
For instance, duty rates may differ based on the country of origin, and preferential trade agreements may apply to goods imported from specific countries. 
Hence, U.S. Customs and Border Protection is vigilant in verifying the accuracy of the country of origin markings for import regulations and revenue purposes. 
The emphasis on informing users of the country of origin is necessary for marked purposes to comply with import regulations and avoid any trade issues and ensure seamless international trade.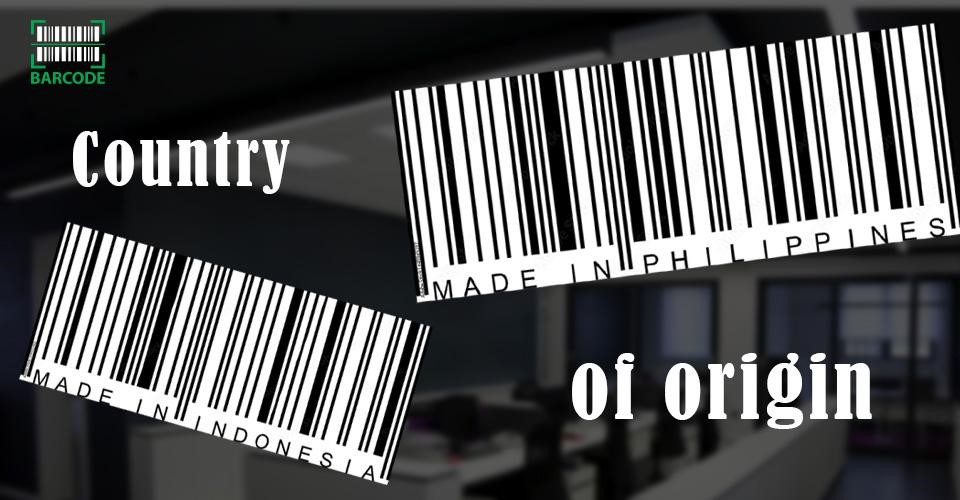 Determining country of origin is very important
If you want to know more, recommend you read the article barcode country of origin.
How to Determine Country of Origin?
The provenance of a product cannot be changed by just exporting it to another nation. Here are 3 rules you should know:
Wholly Obtained or Wholly Produced
It is essential to figure out whether it is wholly obtained or wholly produced in a particular country. 
If a product is wholly obtained in a country, then it is considered to have originated from that country. 
On the other hand, if a product is wholly produced in a country, it means that it was manufactured or assembled there, using imported materials or components.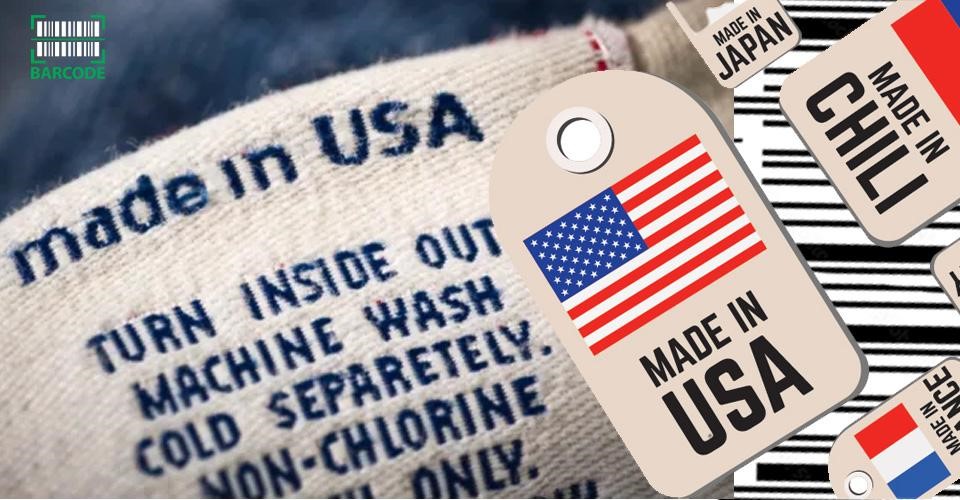 Decide if your product is wholly obtained or wholly produced
To determine the country of origin, the importer must label the item accurately with the country of origin label. 
The label should indicate the country where the product was composed, which means the country where it was manufactured or assembled. 
If the product is made from entirely United States-origin materials or is completely made by United States labor, it can be labeled as "Made in USA".
However, if the product is made from imported materials and foreign labor, it cannot make an unconditional claim of being made in the United States. 
The Federal Trade Commission authorizes conditional claims like "Made in the U.S.A from Chinese materials" in such cases.
De Minimis Rule
When understanding how to determine the country of origin of a product or article, another important consideration is the De Minimis rule. 
De minimis is a Latin expression meaning "about minimal things," and it is a customs provision that allows products to qualify as originating even if they contain some non-originating materials. 
This rule applies when the percentage of non-originating materials in the product is below a certain threshold, which is typically 7% of the transaction's worth. 
This percentage is adjusted based on the F.O.B basis, the total cost of the product or article at the point of export.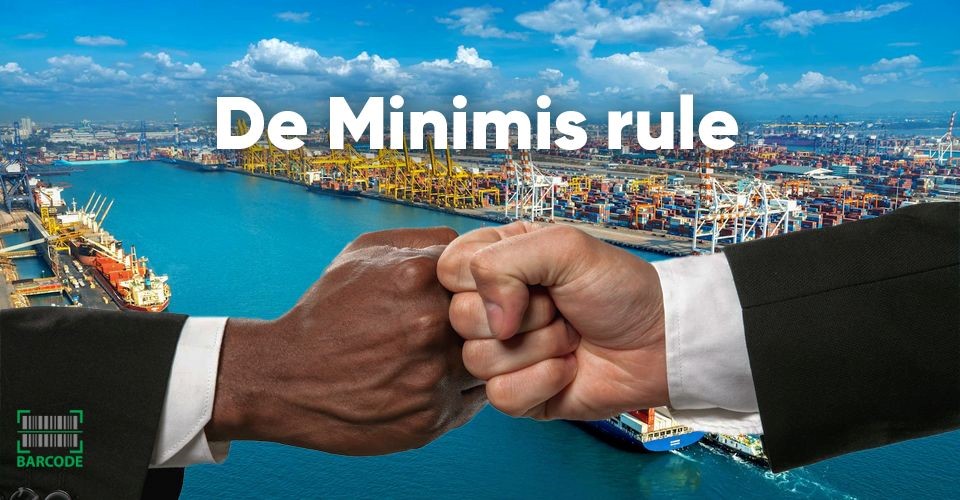 De Minimis rule
This rule is particularly relevant for products or articles subject to regional value-content requirements, which require them to satisfy certain content requirements to be considered originating. 
In such cases, if the percentage of non-originating materials in the production of the product is below the De Minimis threshold, it will be considered originating.
Substantial Transformation Rule
This rule states that a product is said to originate from the last nation from which it arose after a specific procedure with a new name, a new character, and a new application. 
This criterion succinctly and clearly expresses the goal of origin determination: a good is a product of the nation in which it experienced its last significant transformation.
However, this rule is not always straightforward, as the classification of substantial transformation can be subjective. 
Based on how they perceive the scene, customs officers must assign a final categorization. Thus, it is important to note that the substantial transformation rule may not apply to every product or situation. 
Seeking guidance from customs officers to determine whether a product qualifies for the rule or not is also crucial. 
By taking all these factors into account, importers can accurately determine the country of origin of their products and comply with international trade regulations.
What Are The Rules of Origin?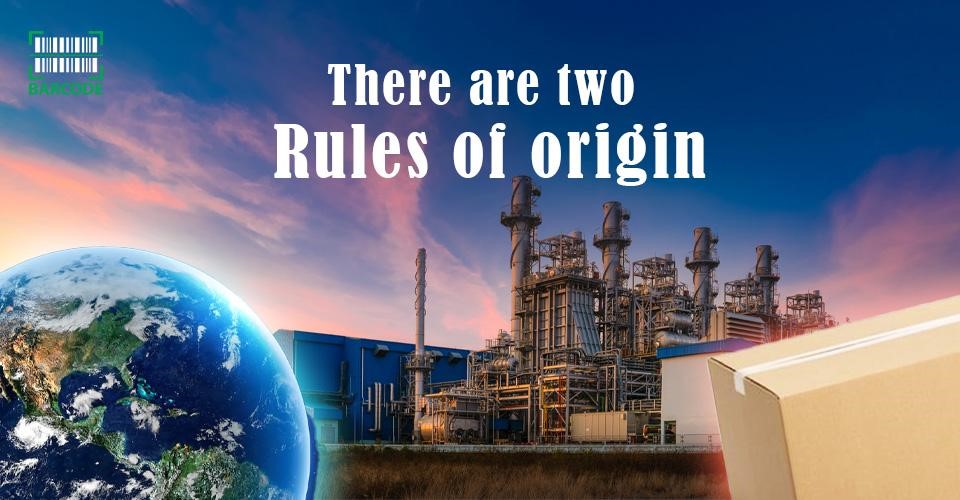 There are two rules of origin
Determining the rules of origin can be challenging when a product has components from many nations because these rules are intricate, particular, and different depending on the agreement and the type of product.
Rules of origin can be divided into two categories: preferential rules and non-preferential rules. 
Although the broad regulations are the same in both situations, the precise restrictions may differ from one country to another.
Preferential Rules of Origin
The rules that apply to particular trade agreements negotiated between members of a free trade area are known as preferential rules of origin. 
This also takes into account their particular trade objectives and includes tariff reductions. However, according to each agreement, the rules are different. 
Besides, all the products that qualify for tariff discounts are determined by these regulations.
Preferential vs preferential rules of origin
Non-preferential Rules of Origin
The universal, non-preferential rules of origin are applicable to all applications.
For reasons including anti-dumping and countervailing duties, origin labeling, public procurement, trade statistics, import quotas, most-favored-nation treatment, and others, they are used to identify the country of origin of a product. 
This falls under the general concept that a thing that was entirely obtained and produced in one nation is a product of that nation.
What Is The Proof of Origin?
A demand for preferential tariff treatment by an importer must be backed up with proof of origin. 
One of the following may serve as proof of origin, depending on the commodities and tariff treatment: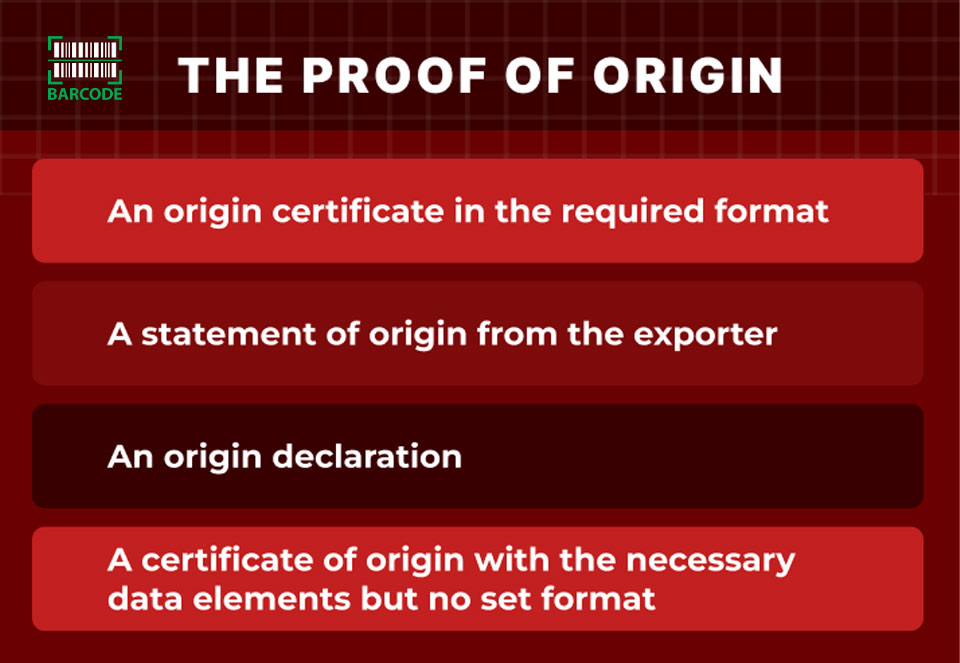 Origin proof
The CBP Rules of Origin are a useful resource for importing into the United States. 
For each of the U.S.'s Free Trade Agreements and other nations under their rules of origin, CBP offers information in a table that lists the necessary evidence of origin requirements and identifies who may verify the origin of the goods.
The Importer of Record is responsible for proving the origin of any products.
The importer's duty payment will be greatly impacted by the country of origin. An importer should identify the origin as early as possible or even take it into account when planning supply chain routes.
The product will continue to be in compliance with CBP import laws and regulations if the country of origin is identified early and based on true data.
The tariff treatment demanded is backed up by certificates and declarations of origin. 
Trade agreements between Canada, the United States, and other nations are connected to the tariff treatment.
Even though it's not always required, the certificate or statement must be in the Importer of Record's possession when the importer accounts for the cargo. 
This is true whether the certificate or statement is presented at the time the shipment is released or not.
What Are The Marking Requirements?
Identifying the provenance is necessary since every item having a foreign origin must be marked with the nation of origin. 
The markers must adhere to the established language standards:
Full name in English (Except for North American Free Trade Agreement NAFTA)

Abbreviations

Adjectival Form
It's crucial to keep in mind that the marking ought to be clear, visible, and legible and the writing must be permanent and irremovable so that the ultimate buyer can view the country of origin marking. 
For an import procedure to be successful, the country of origin must be correctly identified.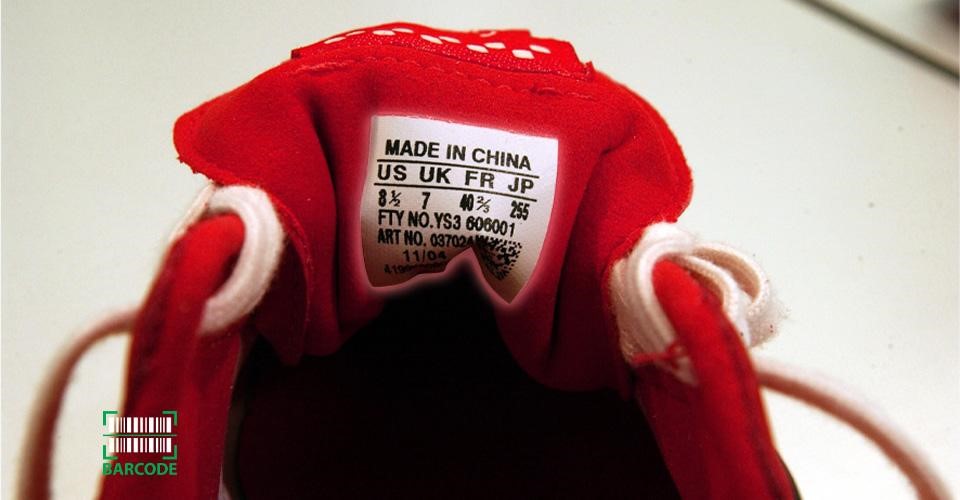 What Are The Marking Requirements?
Also read: What does the CE on products mean?
Frequently Asked Questions (FAQs)
1. What does not confer country of origin?
A few typical minor manufacturing and distribution procedures have no bearing on the product's country of origin.
These consist of straightforward assembly, finishing tasks like painting or applying a preservative, packaging, fixes, cleaning, laundering, basic adjustments, etc.
2. Why is country of origin marking required?
The country of origin aids the end-user in determining where a specific imported item was made, invented, or produced.
According to the court of law, this labeling of goods is crucial so that the final consumer may choose whether or not to buy the items by knowing where the commodities were made.
3. When do imported goods require country of origin marking?
Before shipment, the items that need to be imported must be marked.
In order for the final users to easily identify where the goods have originated from, the marking must be both clear and lasting.
Conclusion
Determining the country of origin of a product is an essential aspect of international trade, and importers must adhere to regulations and guidelines set forth by customs officers to avoid any legal or financial repercussions.
By understanding and following these rules and guidelines, importers can make informed decisions about their products and conduct their businesses with greater ease and efficiency. In short, how to determine country of origin is a complex but essential task in international trade.