How Can You Use EAN 13 Barcode Generator? 4 Easy Steps [Guide]
Jan 24, 2023 - Views: 659 Share
You can use various methods to use an EAN 13 barcode generator quickly and properly.
Yet, choosing the most reliable and effective way to generate EAN barcode is essential.
This article will offer a complete guide to make a bar code without hassle.
Besides, it also helps you understand more about this barcode type's structure and importance.
Keep reading for further details!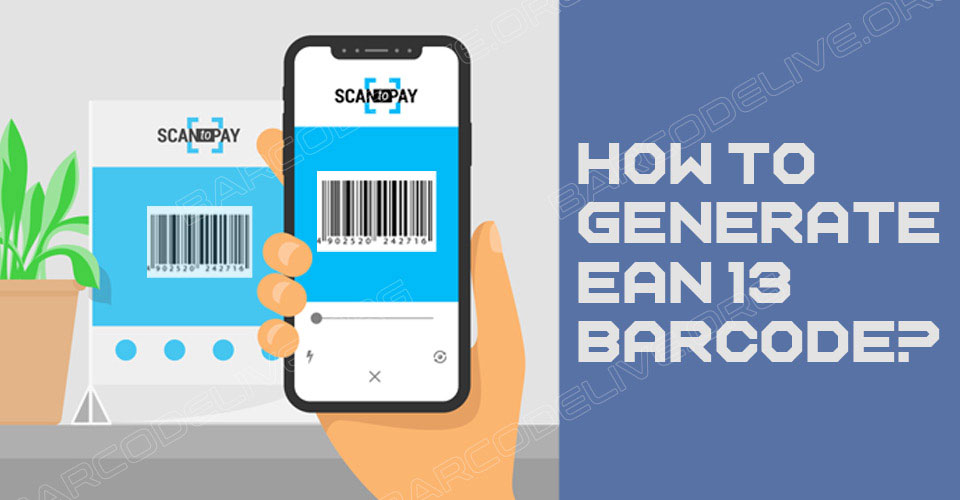 How to use an EAN 13 barcode generator
What Is An EAN Barcode?
It stands for European Article Number, which is the term applied globally to describe the style and layout of barcodes. 
Strictly speaking, EAN is a term that describes a bar code symbology and its corresponding numbering system.
The combination of number and barcode is used in global commerce to identify "a detailed retail product type in a specific packaging configuration from a specific manufacturer."
EAN barcodes are printed on almost every commercial product worldwide.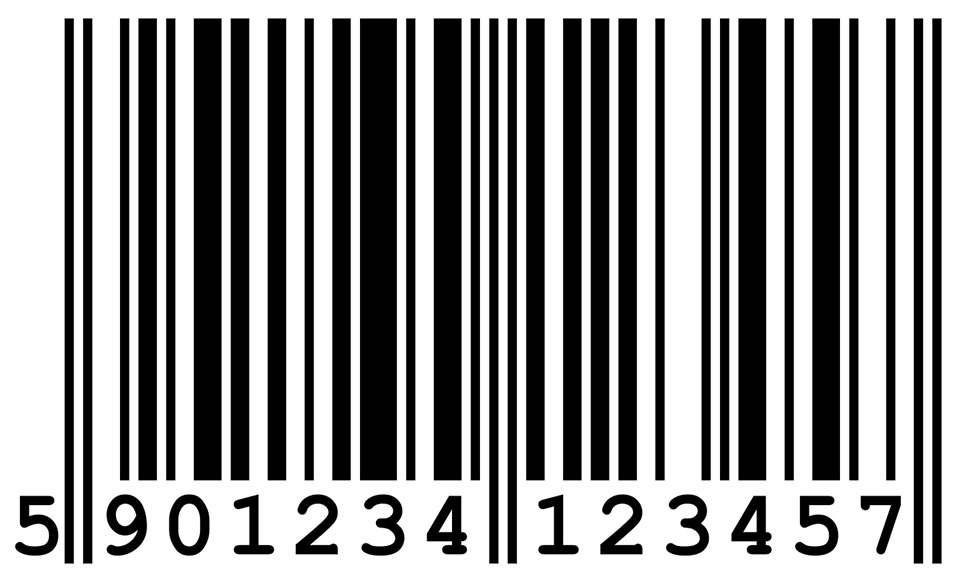 Definition of EAN barcode
EAN is the most commonly used GS1 barcode, a product identification system ensuring that the number designated to a product is unique. 
In reality,  the EAN code's first three digits usually indicate the GS1 member organization in which the product producer participates.
What Is EAN 13 Barcode?
The European Article Number (EAN 13) barcode format is applied in global trade to determine detailed products.
A 13-digit EAN-13 code is designated globally to identify products at the point of sale. 
You may add a 2-digit or 5-digit code to identify your published work. 
EAN is similar to a 12-digit Universal Product Code (UPC) and may be encoded with other barcode types provided by GS1.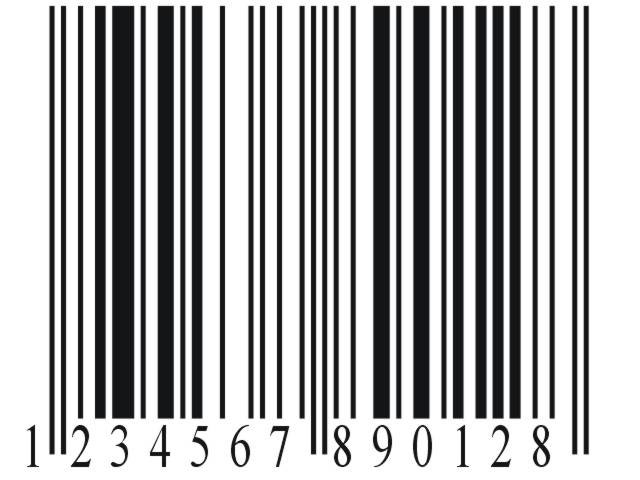 Definition of EAN-13 barcode
EAN codes are considered Global Trade Item Numbers. 
The EAN number system provides information about the country of origin of a product. 
It may be suitable for coupons, commuter passes, and refund receipts. Barcode is unique and may be assigned by the manufacturer. 
The length of the manufacturing code and the product code can differ. 
A check digit is important in ensuring that the bar code can be read properly.
How Is EAN 13 Barcode Constituted?
What does the EAN-13 barcode comprise? 
It includes the first and last three lines, the middle lines, and the check digit. 
Let's find out the details for each part.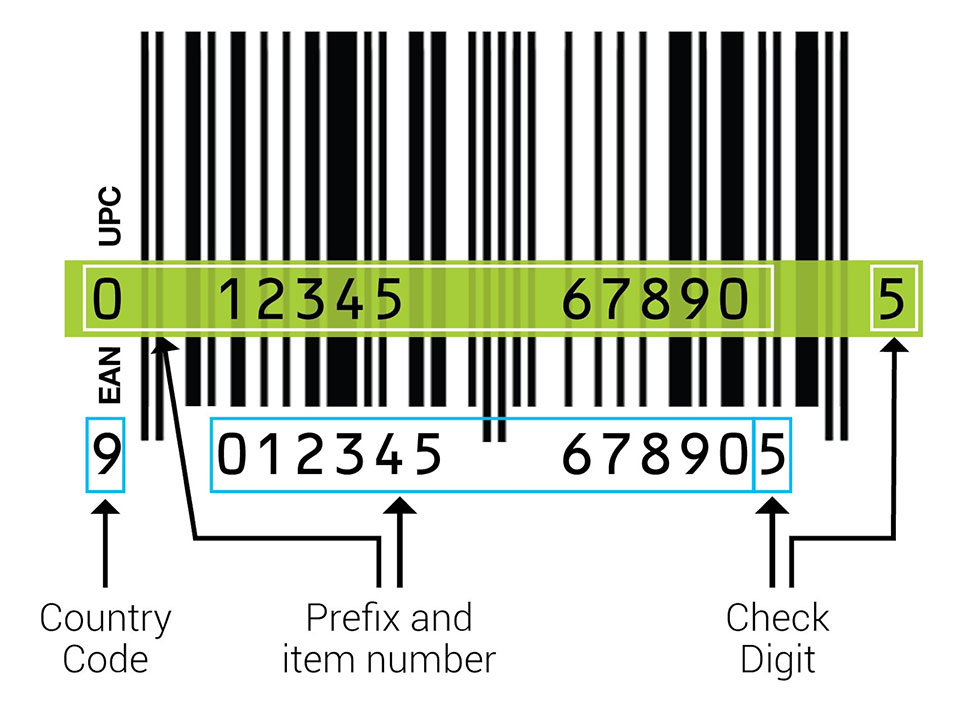 The EAN-13 barcode structure
The first and last three lines
The barcode will have one black, one white, or the empty column, and one black for the first and last three lines. 
The black line represents a one in a set of two, while the white line signifies a zero. 
The barcode scanner can determine the zero line and one line's width from the first lines. 
The barcode's first three pieces are also known as the left-hand guard pattern, and the last three parts are considered the right-hand guard pattern.
The first and last three lines
The lines in the middle
These are called center guard patterns and consist of 5 pieces of 01010. This digit pattern is static and always present in all EAN-13 bar codes. 
The barcode may not be recognized if the scanner cannot capture this sequence.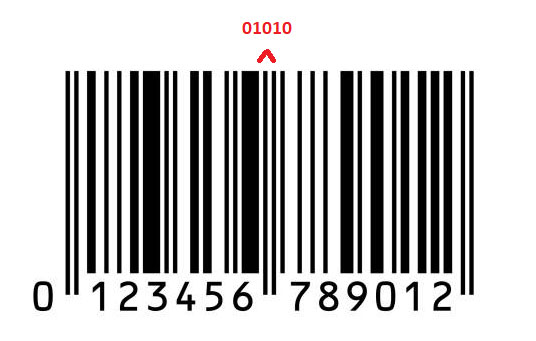 The lines in the middle
The check digit
The check digit is the final digit of a barcode and can be used to verify when the barcode is acceptable. 
This is another way to enable error checking.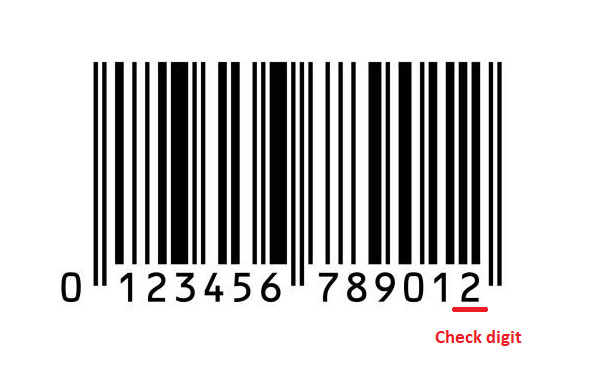 The EAN-13 check digit
How To Generate EAN 13 Barcode?
Are you seeking a fast, simple, free way to create your own barcode EAN 13 for testing purposes? 
If you need to learn how to make it properly, this guide will give you the solution and show you how simple it is to use an EAN 13 barcode generator.
To use the online barcode generator for EAN 13, like barcode.tec-it, you need to:
Step 1. Sign in to the site's home page. 

Step 2. From the Symbology drop-down menu, select the standard you want to use. In this case, it is EAN13 code used in the release area).

Step 3. Enter different barcode details you want to generate, such as options, size, and content, in the following form.

Step 4. Click "Generate barcode." This is a complete guide to generating EAN-13 barcodes.
Once you've received the barcode on the page's bottom, you may save it to your device in multiple file formats. To do this, click on PNG, EPS, or JPEG.
You also apply this simple process to design a barcode, such as the barcode 39 generator.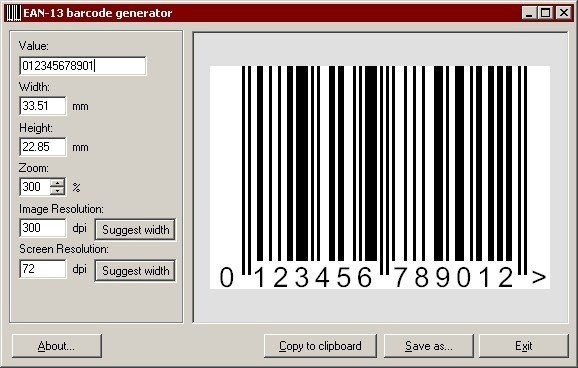 Guide on how to use barcode generator EAN 13
After creating the barcode, you can use it as a product identifier in retail.
It will support you in easily obtaining product information by scanning a barcode. 
This is useful for selling items at the cash register, receiving items, tracking inventory, and reordering when inventory is low. 
Besides, it allows customers to view product details and provide quick access to each unique product requiring a unique barcode. 
Read also | Free online barcode generator Excel
Frequently Asked Questions (FAQs)
What is the correct size of an EAN-13 barcode?
An EAN-13 barcode with left and right quiet zones is 37.29 mm wide and 25.93 mm high at 100%.
According to retailer standards and GS1 Australia, barcodes must be printed in an 80-200% range, depending on the application.
What is the difference between UPC barcodes and EAN barcodes?
UPC barcodes are equivalent to the EAN barcodes in Canada and the United States. They may be used in the same way according to the GS1 standard.
UPC-A barcodes encode GTIN-12 and do not support attributes. EAN-13 barcodes encode GTIN-13 and do not support attributes also.
The difference is that the Canada and US country codes are zero, not printed under the barcode, nor entered in the database.
Other countries like Australia have detailed county codes that are part of the GTIN.
What's the difference between an EAN-8 and EAN-13?
EAN-8 barcodes are used in small consumer units only.
Woolworths ask for the EAN-13 instead of the EAN-8 if there is enough physical area in the consumer unit.
Conclusion
The above is a step-by-step guide that allows you to make my own barcode generally and create EAN13 barcode particularly for various purposes. With the support of the right EAN barcode generator, you may select from a wide range of symbologies to use an EAN 13 barcode generator in seconds. Also, you can export them for inclusion or printing in official documents.