Inventory scanning system? Here's all you need to know about it
Oct 28, 2022 - Views: 448 Share
An inventory scanning system is a way to help businesses track inventory easier and faster.
If the product has a barcode, it is scanned with a handheld mobile device and synced in real-time with inventory management software.
While it is possible to manage inventory or use spreadsheets manually, these methods are cumbersome and prone to human error.
For this reason, many businesses choose barcodes to track inventory better.
Thus, we'll take a closer look at barcodes, how they work, and how to successfully implement barcodes in your business to manage the inventory system.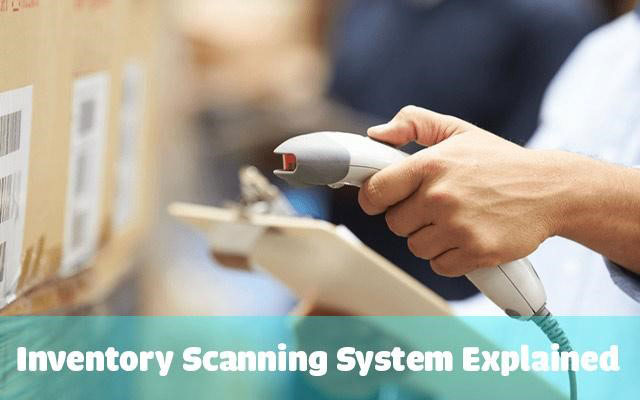 Everything you should know about the inventory scanning system
What Is an Inventory Scanning System?
Before learning about the definition of inventory control scanning systems, you need to find the right answer to the question. 
"What is barcode?" - It is a specific image consisting of a series of parallel white and black bars that a barcode scanner can read.
Barcode scanning system for inventory use barcodes and barcode scanners with software integration and hardware to automate the inventory tracking process. 
It is a receiving, reordering, cycle counting, and order fulfillment tool. 
Tracked inventory types comprise nearly quantifiable types. 
They include groceries, books, clothing, supplies, and other items that consumers, wholesalers, or retailers may purchase included products.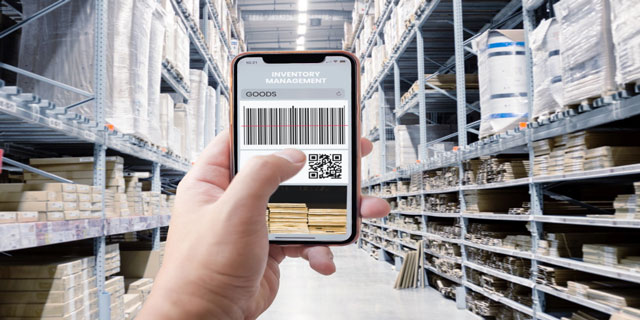 The inventory scanning system
Modern commodity management systems operate exclusively with barcode technology. 
The original barcodes' development is to automate the grocery payment process. 
Still, they can encode various numeric and alphabetic symbols, making them proper for encoding items in inventory tracking applications. 
This warehouse inventory scanning system also operates in real time and uses wireless technology to send information to the whole central computer system when transactions begin.
How Does a Barcode Inventory System Work?
An automated inventory management scan system operates by scanning barcodes on products. 
A barcode scanner can read the barcode, while a machine may read the information the barcode encodes. 
This information will get the tracking from a central computer system. 
For instance, an order can include a list of items picked for shipping and packing.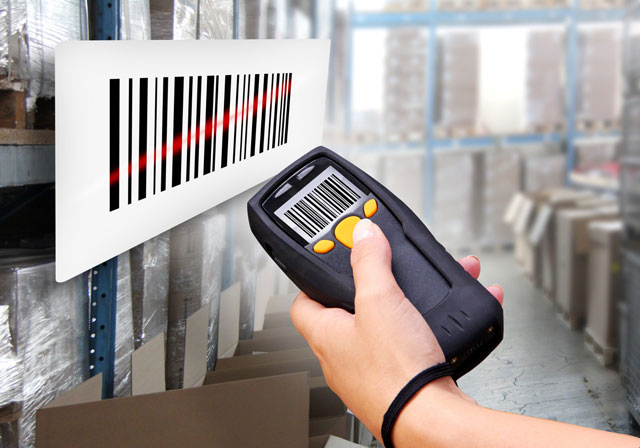 The way the barcode inventory system works
There are three basic points to consider when setting up an entire warehouse scanning inventory system. 
Your product must have a barcode label. Some of your incoming shipments already have barcode labels from your supplier. 
If not, the company can directly create barcodes using barcode generation software. 
A unique code recognized by an information inventory system.
You need a portable device to store the information you collect and send later. 
So there are can readers with memory or micro terminals with memory.  The selection is made at the convenience of the clerk. 
The readers with memory are less in favor of micro terminals with memory, as they are more economical, programmable, and available.
Management software allows the management of the collected data. 
It is important to determine whether the data collection system will need to interact with existing information systems. 
This will store only collected data, or it will also provide a complete barcode scanning inventory system.
Why Use an Inventory Scanning System?
An inventory scanning system for small business will give you various benefits. An inventory tracking system may perform various functions. 
It also helps employees find items on warehouse order lists and encodes shipping information such as shipping addresses and tracking numbers.  
Besides, it removes purchased products from inventory lists to maintain accurate inventory counts. 
These data work together to give businesses real-time information about inventory tracking. 
Inventory management systems can enable real-time discovery and inventory information analysis with a simple database search. 
They become an integral part of the business that moves the shipment of goods.
Let's learn more about the reasons why you should use this system.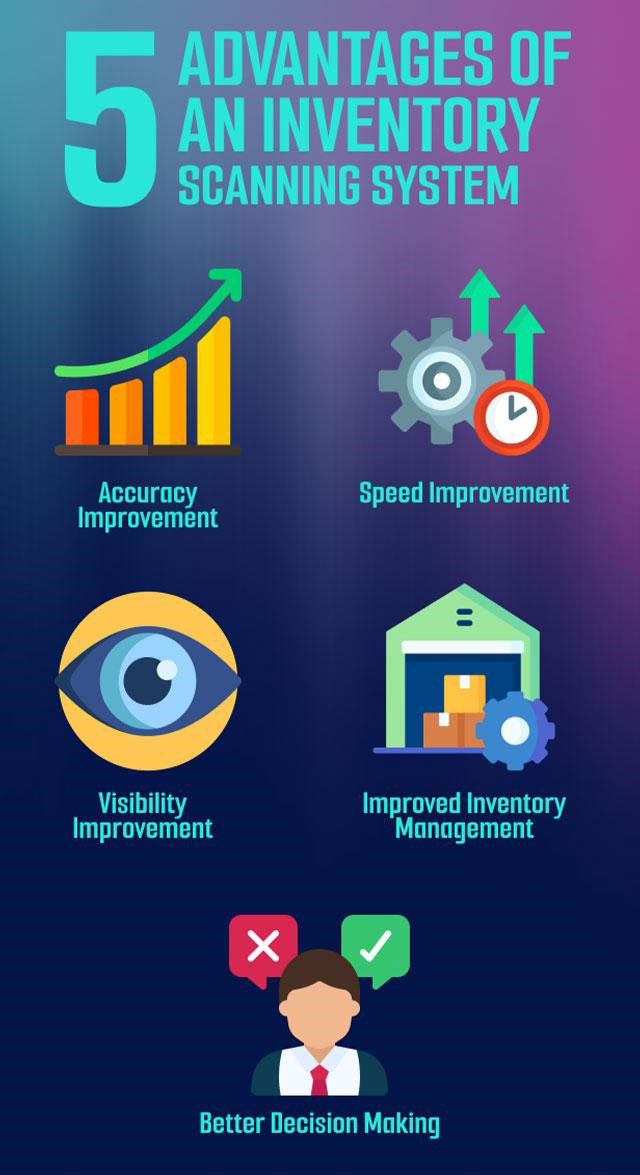 Benefits of using the inventory scanning system
Accuracy improvement 
It is said that it is human to make mistakes, but why not eliminate the human element? 
Inventory Scanner can eliminate the need to check inventory manually. 
This may be a lifesaver if you have many products in your inventory.
Suppose you're a small e-commerce business and can't afford to hire someone to control your inventory. 
An inventory scanner can act as your assistant to improve accuracy.
Speed improvement
As an e-commerce retailer, you have a lot to do. 
Managing inventory takes time if you want to grow your business, so it won't become a priority. 
A barcode inventory system will speed up the process by removing time spent on manual data entry and product counting.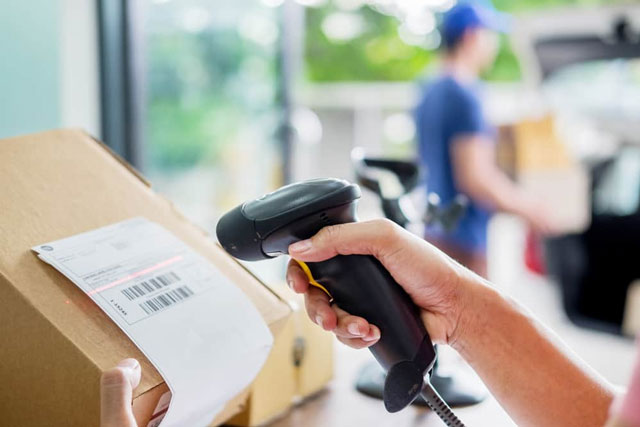 The inventory scanning system improves the speed
Visibility improvement 
Using barcodes goes beyond just tracking inventory. 
It is also useful to track shipping products until they reach their destination.
This also gives complete transparency and also allows information sharing with customers. 
Research shows that 97% of customers desire the visibility to track their orders and get consistent communications throughout the delivery process. 
A barcode inventory system will help this expectation turn into a possibility.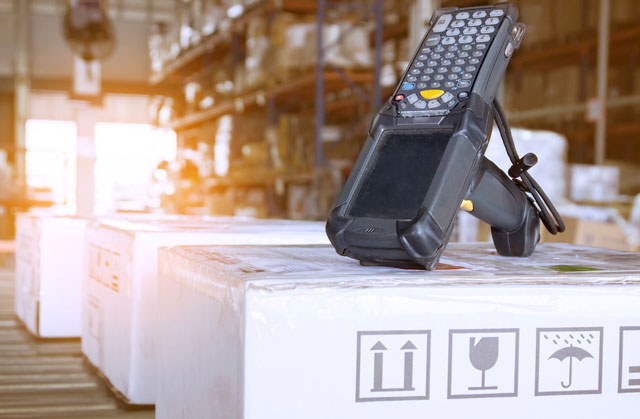 The inventory scanning system gives visibility 
Improved inventory management
There are surpluses and shortages, especially if you run a growing e-commerce business. 
There's extra wasted storage space and costs, but bottlenecks will frustrate customers and cause a loss of money.
Thus, you may easily track your inventory and see how much you have in stock using inventory scanning technology such as barcloud asap.
Also, you will know you need to reorder sooner or later.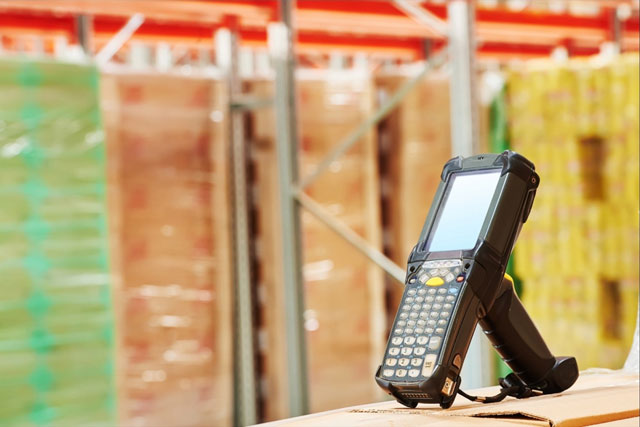 Improved inventory management
Better decision making
Inventory scanner systems quickly provide accurate data so you can make the proper decisions. 
For instance, when you want to sell various products, you may easily see which ones are selling and which are not. 
Thereby, you will decide whether to set the line to reduce your losses or promote it more aggressively to improve the selling curve.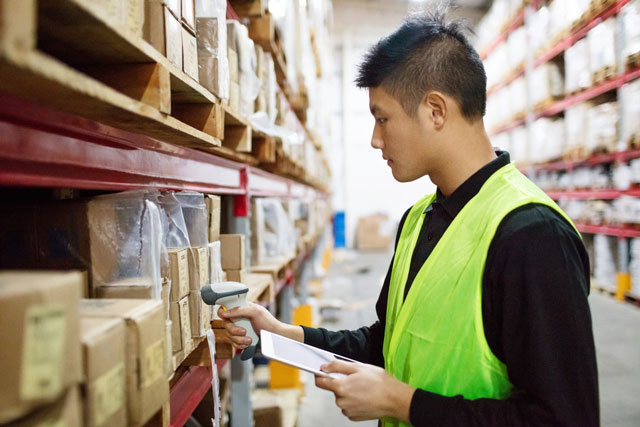 The inventory scanning system helps you make a better decision
What Are The Drawbacks of a Barcode Inventory System?
Although barcode technology is inexpensive and advantageous, it has two drawbacks you should consider before proceeding.
First, barcodes save time in the long run, but pre-labeling items take a lot of time.
In addition, employees must remember and keep an eye on scanning inventory when receiving, shipping, or moving inventory. 
Otherwise, your system may be more of a mess than a solution.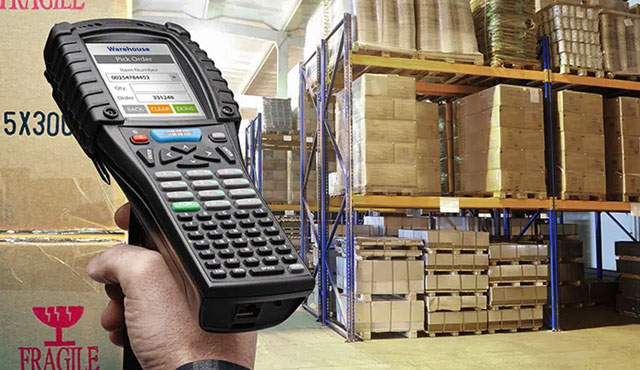 Drawbacks of using a barcode inventory system
How Can You Start Using A Barcode Inventory System For Your Business?
How to set up barcode inventory system once you've made the right decision for your business? 
Follow the five simple steps below to ensure a successful implementation.
A barcode inventory system tutorial
Define SKUs
First, create SKU (Stock Keeping Unit) or UPC (Universal Product Code) database if you don't have one yet to simplify inventory management.
Each inventory item must contain all or some of the following descriptors: 
Product dimensions

Purchase amount

Minimum quantity required in stock

The product's physical description
Select a barcode inventory software system
Barcodes don't work unless you own an inventory barcode scanning system that syncs with them. 
The barcode scanning capabilities are designed to eliminate errors and further automate your business. 
The team's Android device becomes a mobile barcode scanner with the mobile desktop app. 
Send orders to field workers, scan inventory and transfer data wirelessly. 
Printing sales prices on barcode labels gives your employees and customers the necessary pricing information.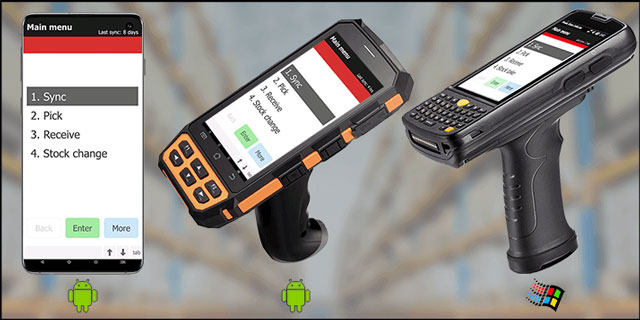 Select the right barcode inventory software 
Decide which barcode type to use 
The types of barcode you select will depend on the information amount you will encode. 
If your inventory is small and you track limited information, a 1D barcode is probably sufficient.
If you have a large SKU database and want to track detailed information, a 2D barcode (such as a QR code) is probably a better type of barcodes.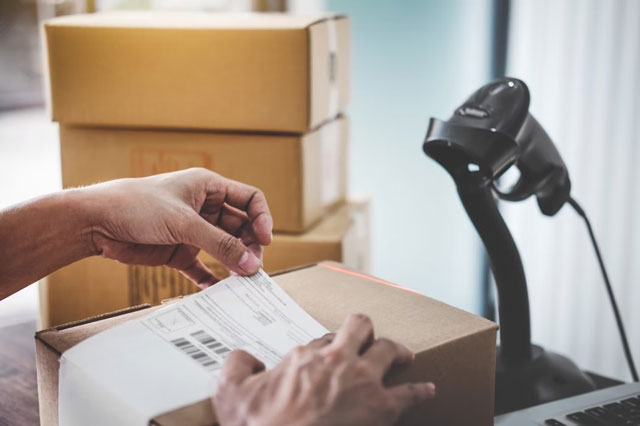 Decide the barcode type to use
Create a barcode
After choosing the right type of barcodes, continue creating a barcode corresponding to your inventory using your inventory software system.
You can use a barcode generator to create a unique product code.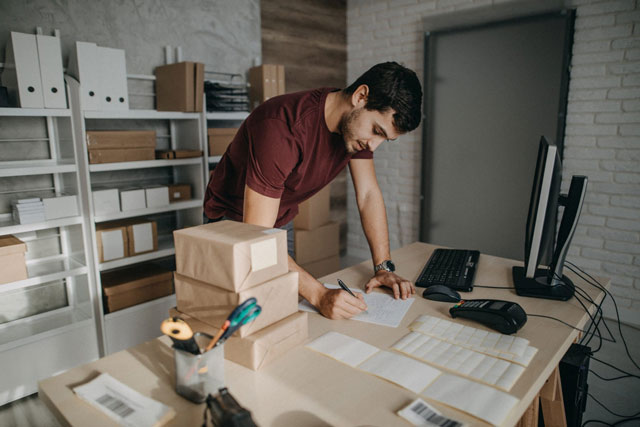 Create a barcode
Apply created barcode to the inventory system
This is the easiest part of the process and also the most important part. Print labels, including a barcode printer, and apply them to each item.
Ensure the label is visible for easy scanning.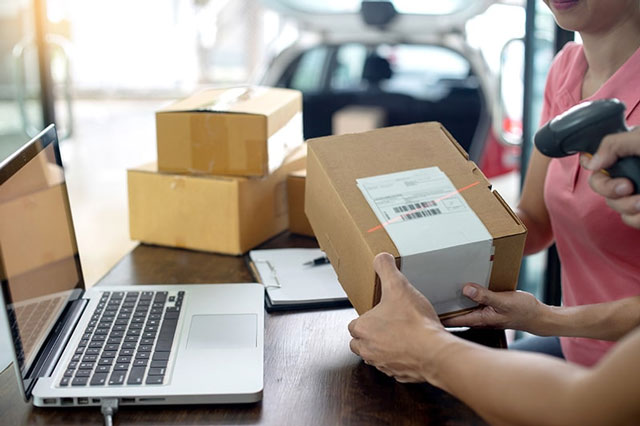 Apply the barcode to the inventory system
Frequently Asked Questions (FAQs)
1. What industries use inventory scanning systems?
Inventory scanning systems can be applicable in many different industries.
They revolve around tracking the shipping of goods to customers.
Tracking inventory is critical for retail stores, especially those selling various items in large quantities.
It is also useful for shipment tracking, warehouse orders, and automated order processing.
Other necessary applications of inventory systems are shipping, manufacturing, and receiving.
2. What is an inventory scanner?
An inventory scanner is a device retailers may use to manage their inventory.
It will help you keep costs down and minimize the number of missing products.
Many retailers who invested in this technology need to use inventory scanners. They include companies such as Walmart, Sears, Amazon, and eBay.
As competition from such stores increases, other retailers also invest in this device to give better customer service.
3. How long do barcode scanners last?
The barcode scanners may scan 60 to 120 pictures per second, allowing continuous use with minimal downtime.
They can last about 1-5 years.
Conclusion
The above is everything you should know about the scanning system for inventory. It is essential to keep tracking your inventory in your business.
This system features barcode scanning that automates manual tasks and helps you reduce the risk of inaccurate unit counts and other errors. The inventory scanning system also gives you real-time inventory information using barcode scanners for accurate, data-driven business decisions.