Barcoding In Inventory Management: Things You Should Know
Nov 21, 2022 - Views: 733 Share
A barcoding in inventory management system is a tool that organizations may use to track inventories more quickly and easily.
When a product contains a barcode, it is scanned using a mobile handheld device and instantly synced with inventory management software.
Although managing inventory by hand or with spreadsheets is an option, doing so is labor-intensive and prone to human error.
To better manage their inventory, many businesses choose barcoding as a result.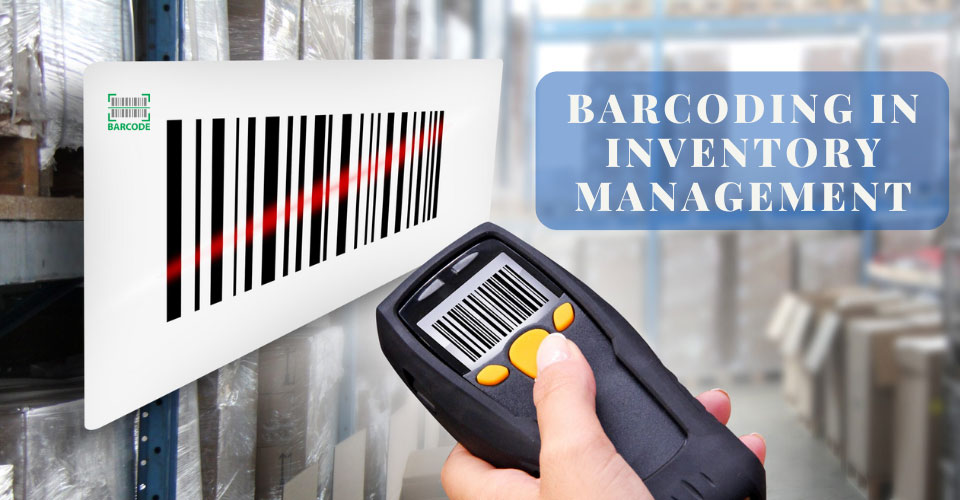 Understanding barcoding in inventory management
What Are Barcodes?
A barcode is just a special design with numbers or text, similar to what you find on products at the supermarket. 
Data is visually represented in the image. 
Data from a product is immediately sent to a computer upon scanning a barcode. 
Two different types of barcodes exist:
The most prevalent kind of barcodes is one-dimensional (1D) ones, which are frequently found on consumer goods. 
Labels for 1D barcodes feature a distinctive design of vertical black lines against a white backdrop. 
The barcode scanner can read the product information thanks to the white area between the lines.
For companies with a lot of stock-keeping units (SKUs), 1D barcodes are crucial. 
They improve inventory accuracy and do away with the necessity for human inventory tracking.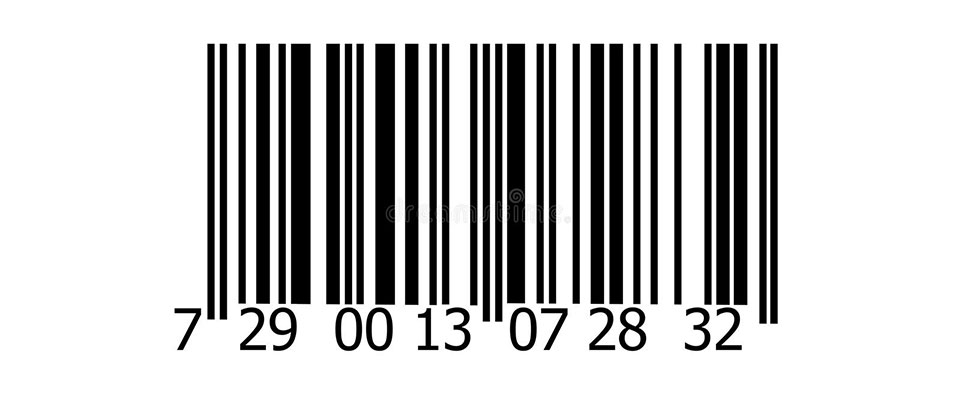 1D Barcode
Data is encoded using patterns of dots, squares, and other shapes in two-dimensional barcodes. 
These barcodes may hold more data than 1D barcodes, such as website information, photos, and audio, thanks to their intricate layouts.
A QR code is one of the most popular types of 2D barcodes that can be scanned with a smartphone to access a website.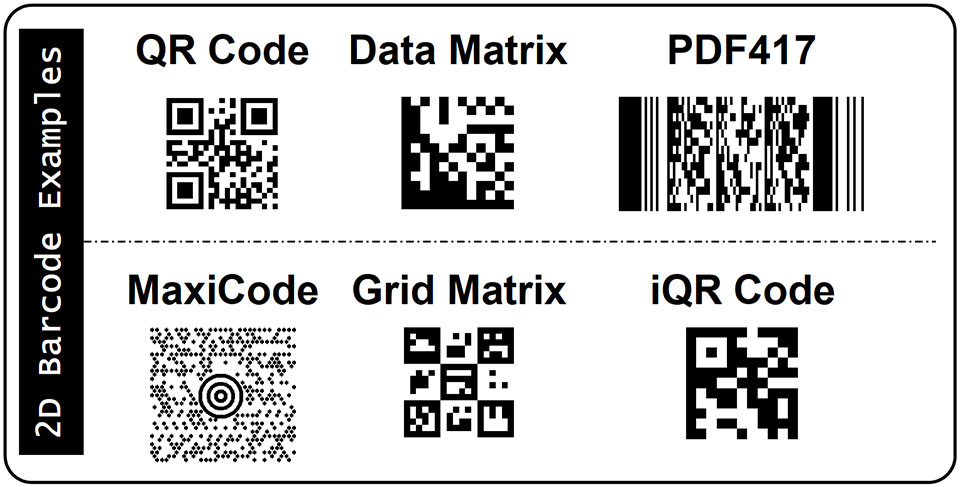 2D Barcode
So, how do barcodes work?
Businesses utilize barcode inventory management systems to give each item they sell a number. 
They can link the number to a variety of pieces of information, such as the supplier, the size and weight of the item, as well as variable information like the quantity on hand.
Additionally, locations can be given barcodes, such as a container on a shelf in a warehouse or stockroom. 
The inventory system will record the location information when a product is placed in the location, and a worker can scan both the product and the location codes.
Whether it's a red XL t-shirt or a new piston for a tugboat engine, information on the product itself can be found when you scan a barcode on an item in a company's warehouse.
What Is The Difference Between SKU And UPC?
Retail terminology includes UPC (Universal Product Code) and SKU (Stock Keeping Unit). 
SKUs and UPCs are both types of barcodes, but they have different uses.
An item code, a manufacturer code, and a check digit are all part of the UPC standard (which helps verify that the code was scanned correctly).
UPC coordination is handled by GS1 ( Global Standard Organization). 
Manufacturers and dealers can sell their goods in a variety of locations, including online, by working via a centralized organization. 
The UPC can be used by current and prospective customers to research and compare product costs across websites.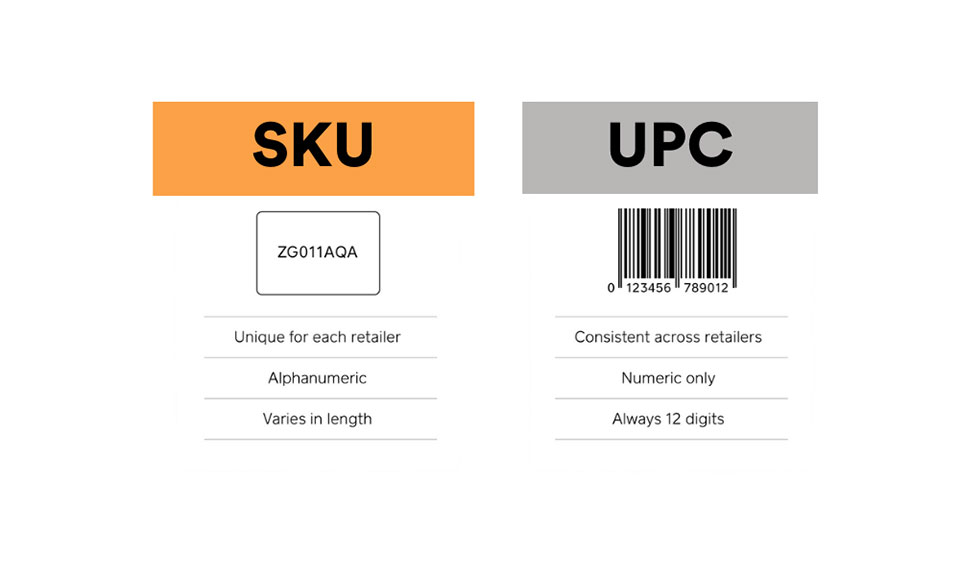 SKU vs UPC
No other business may utilize the UPC for its products (this helps to protect the brand).
Internal to a business, an SKU aids in tracking inventory from the time an item is acquired until it is sold. 
Companies don't register SKUs with a centralized body because they are internal SKUs. 
UPCs can be used as SKUs by businesses, however, internal SKUs provide more flexibility. 
Businesses can generate them either manually (by keying the necessary numbers into a barcode generator) or automatically (by utilizing software).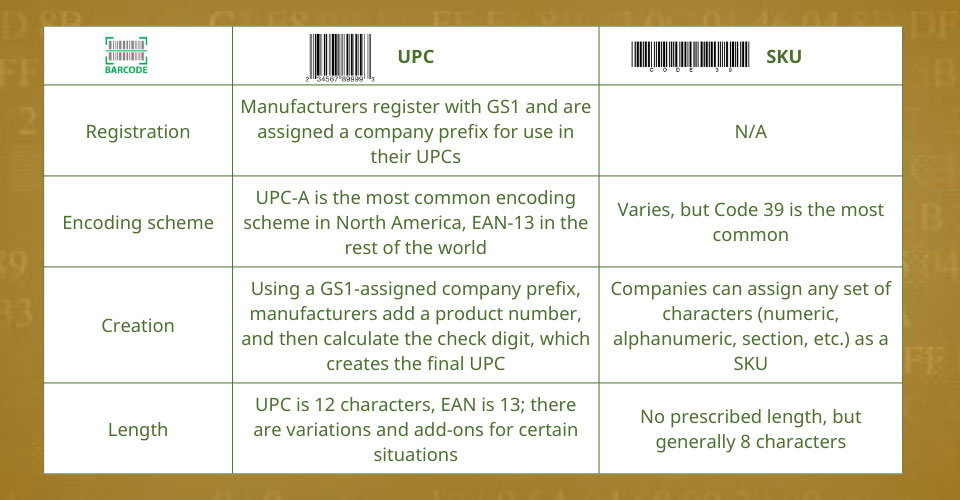 UPC vs SKU code
How Does Barcoding In Inventory Management Work?
It's crucial to assess whether a barcodes inventory system is appropriate for your company before putting it into place. 
This system will probably be useful if you oversee any kind of physical inventory.
You keep inventory in a warehouse: Without a method to keep track of them, managing hundreds or even thousands of goods in a warehouse can be overwhelming.

Even if you can function without an inventory barcoding system, the vendors or merchants you do business with will demand barcodes for the products they buy from you.
Let's look at an example to better grasp how barcode systems function.
Consider that you operate an online apparel store. 
You want to manage inventory wherever it moves, whether you're sending things across the country or just moving them throughout your warehouse.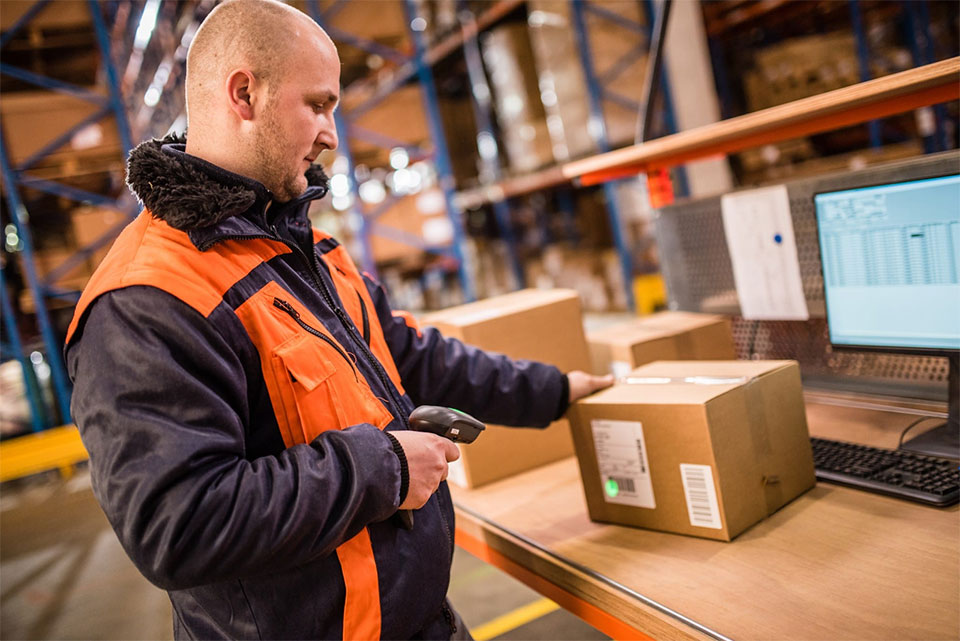 Barcoding in inventory management
You have hundreds of SKUs. Since products are scanned every time they move locations, the barcode inventory system lessens the possibility that they will go missing.
You may also perform a real-time inventory study of the items in your warehouse using this technology. 
You can easily go into your computer and see every item you have in stock, along with its location, without having to search for the most recent inventory report.
Pros and Cons of Barcoding In Inventory Management
When were bar codes invented? In 1948, barcodes are created and brought a lot of advantages. 
However, it also had some disadvantages. What are they? Keep reading!
Pros 
There are several reasons why using barcoding in inventory management software will not only enhance your daily operations but also increase your bottom line over time.
It is difficult to manually enter the SKU numbers for hundreds of items every day. 
When each of your inventory products has a distinctive barcode label, it becomes simple to add information to them and remember the associated data with a single, rapid scan. 
With just one scan, inventory may be inspected in real-time at any moment.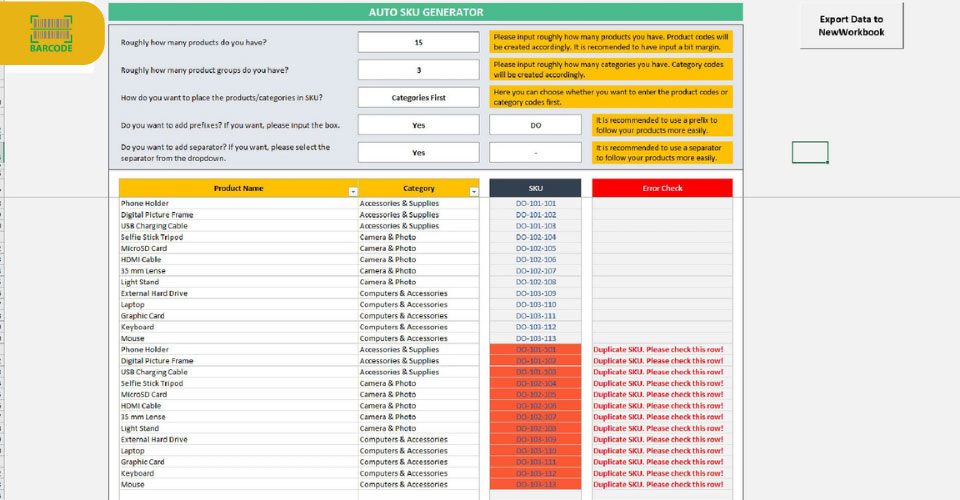 Create inventory barcodes with Excel
Barcodes provide automatic product identification, incredibly quick recognition, and data implementation across numerous industries.
Although application complexity varies, the price for each barcode label is only a few cents. 
Additionally, you can increase production by reducing labor costs, overhead, and training requirements. 
Since it will be easier to avoid ordering an excessive amount of anything when you know exactly what is in stock, it will also help lower the costs of carrying excess inventory. 
Your taxes may be greatly impacted by inventory. 
You are permitted to deduct your inventory expenditures when you submit your taxable income. 
You can definitely make precise deductions if you are aware of the exact amount of inventory.
The technology is currently accessible and anyone can use it. 
It is best if your company implements barcodes for inventory management systems as soon as possible. 
In the long term, time and money can be saved by being proactive and putting optimal inventory management methods into practice.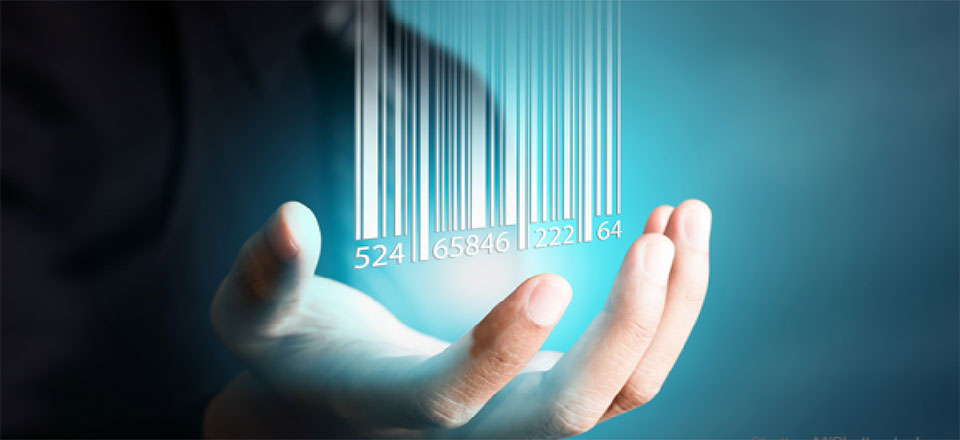 Barcode technology will give you more power to manage inventories
Following the implementation of an inventory control system, your business may always ensure that the parts are available to complete an assembly more quickly and efficiently. 
Knowing more about the parts you already have, their quantities, and what you need to order. 
You can much more accurately determine lead times.
Barcode technology eliminates errors and confusion, which can be dangerous, especially in the pharmaceutical and healthcare sectors. 
Barcodes are also completely auditable and traceable, which helps to prevent theft and promotes mental stability as well as a measurable decrease in loss and responsibility.
Since introducing inventory control, there has been noticeable time savings. Compared to searching through endless spreadsheets, it will only take a few seconds to hunt up a certain part. 
Less time spent looking means more time spent correctly and promptly fulfilling orders.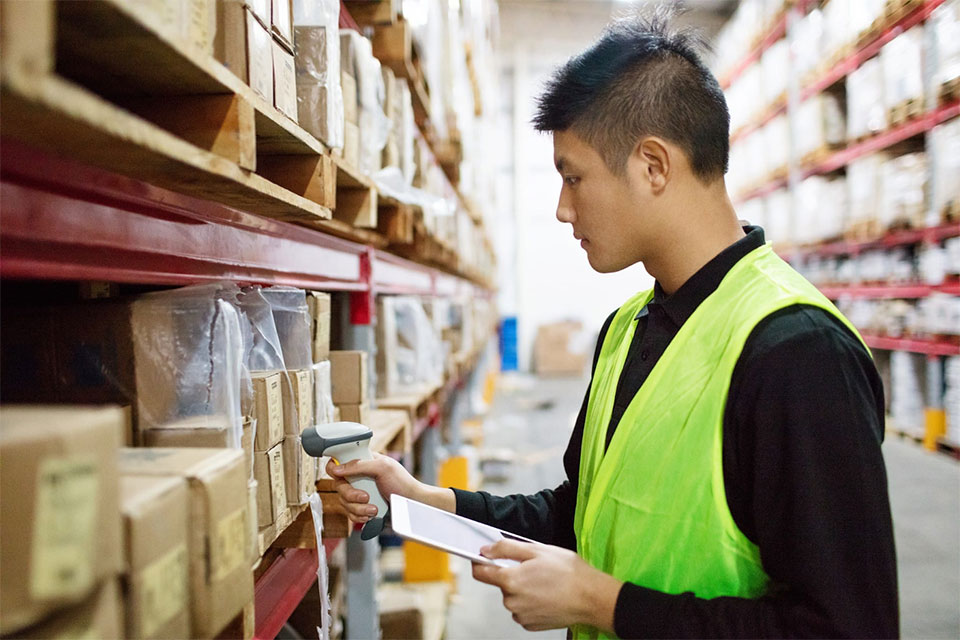 Barcode helps you track inventory 
Cons
Despite the benefits of barcode technology, there are a few disadvantages to be aware of before using it:
Barcoding generally saves time, however labeling your things takes a lot of time in the beginning.

Inventory must be scanned whenever it is received, shipped, or transferred by staff members. Otherwise, the system might produce more problems than it solves.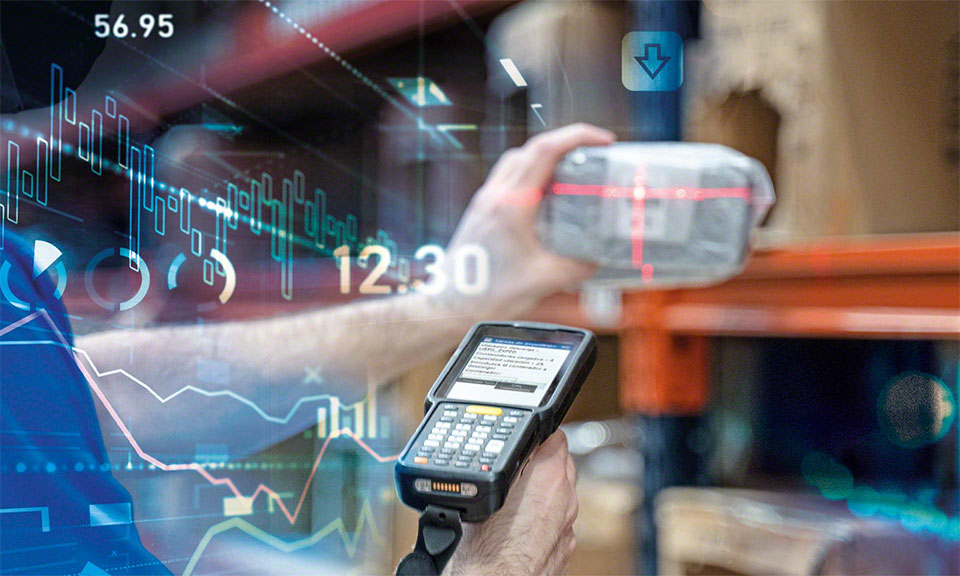 Barcoding in inventory management
What To Consider When Creating Barcoding In Inventory Management?
Determine what you want to achieve from a barcode inventory system.
Evaluate your software and hardware requirements at the same time before printing barcodes and applying them to products.
Barcode inventory management keeps you informed of your stock levels. However, depending on your demands, it can also carry out additional tasks including first-in, first-out (FIFO) accounting, order fulfillment speed, and theft prevention.
You can probably utilize your POS system to create barcodes if you run a retail business. 
You might wish to spend money on inventory-specific barcode software if you have a lot of products, several warehouses, or if you provide logistics services.
Choosing the appropriate barcode hardware is another important decision. 
Do you require fixed or mobile flatbed inventory scanners? 
Are you planning to scan a single type of barcodes or several? 
What environmental factors will you be dealing with when using your scanners?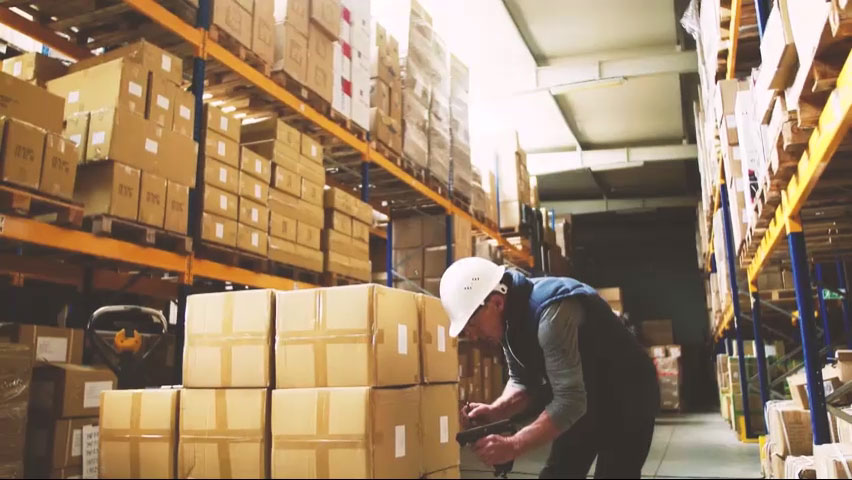 What to consider when creating barcoding in inventory management?
How To Create Barcoding In Inventory Management?
If you've determined that a barcode system is the best option for your company, following these five steps will enable you to put it into practice:
Define your SKUs
Create a database of your stock-keeping units (SKUs) or universal product codes (UPCs) right away if you don't already have one to make inventory management simpler. 
Each item in an inventory should have one or more of the following descriptors:
Sizes of the goods

Purchase cost

The very minimum you require for your inventory

An item's physical description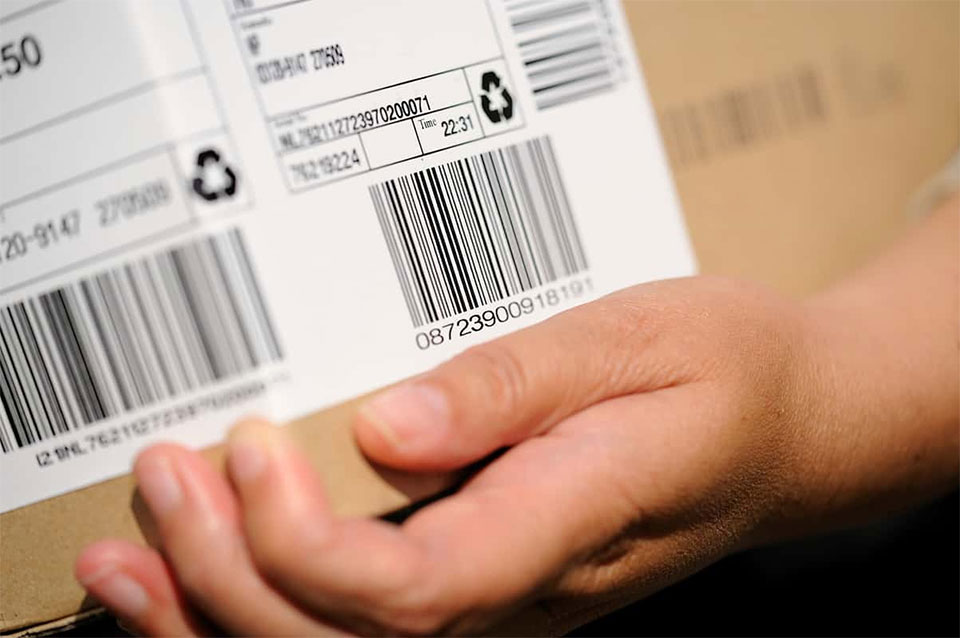 Define the SKUs
Select a barcoding inventory software program
Without an inventory software system to sync with, barcodes are useless. Barcode scanning features built into some apps help you automate more of your business and cut down on errors. 
Choose the kinds of barcodes you want to employ
Depending on how much data you need to encode into the barcodes, you might choose different types of barcodes. 
1D barcodes should be adequate if you have a little inventory and simply need to track a small amount of data.
On the other hand, 2D barcodes (like QR codes) are probably the better choice if you have a large database of SKUs and need to monitor specific information.
Create your barcodes
The barcodes for your inventory will be created using your inventory software system.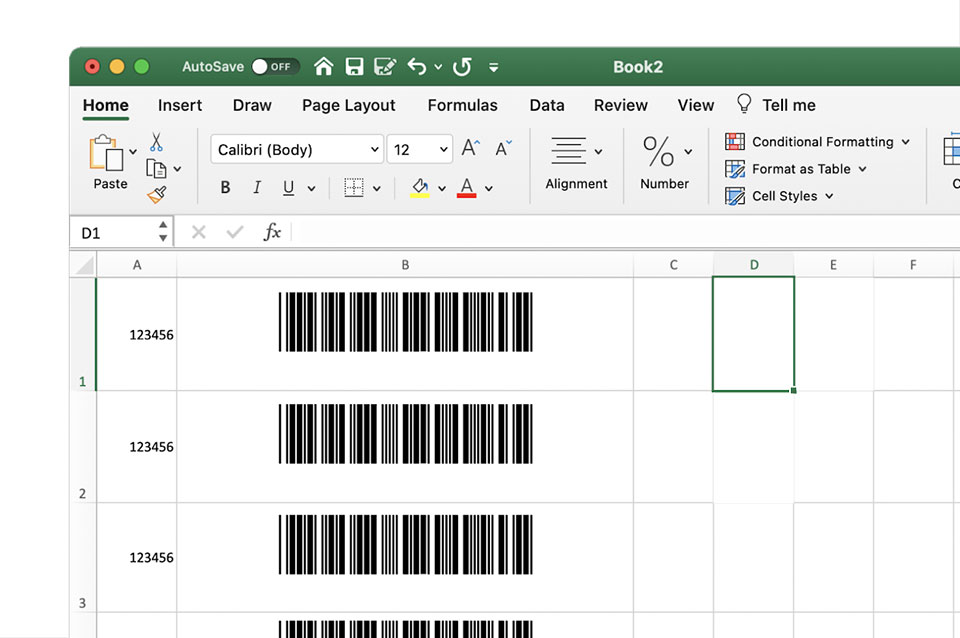 You can create barcodes with Excel
Label your inventory barcodes
The process's easiest and most crucial step is this one. 
Use a barcode printer to print your labels, then stick them to each item. 
To make it simple to scan the tag, make sure it is visible.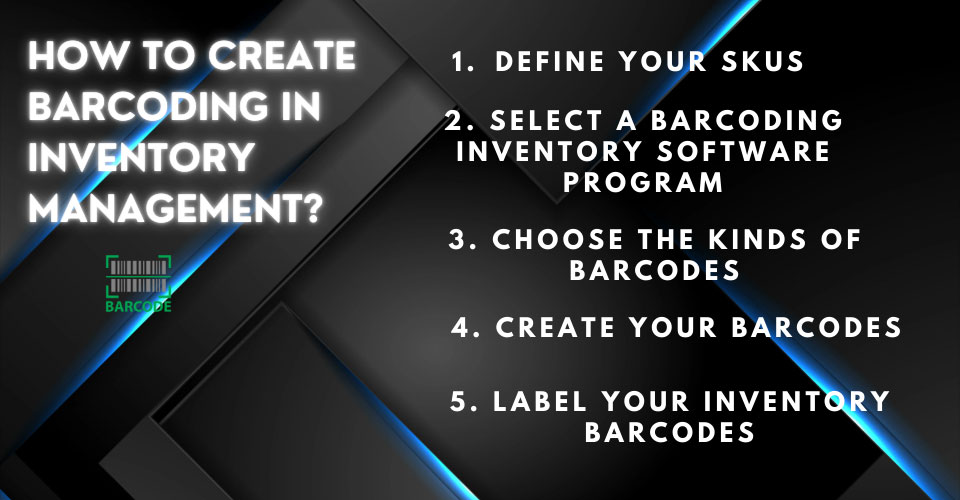 Guide on how to create barcode inventory
Frequently Asked Questions (FAQs)
You can use a barcode scanner or some smartphone apps to read barcodes.
Linear imagers capture a picture of the barcode and then examine it. 
This only functions with 1D barcodes.
In addition to reading 2D and stacked barcodes, 2D area imagers are comparable to linear 
How do barcode scanners work?
White spaces reflect better than black ones when scanned with a light source, often a laser or LED. 
A sensor in the scanner also reads the pattern of reflected and unreflected light, translating it into a string of binary numbers. 
The computer decodes the digits from the scanner's output into the original string of encoded text.
What are the components of a barcoding system?
For your barcode system to be complete, you'll also need to spend money on two other things. 
They are barcode scanners to read barcodes and barcode printers to print tags for merchandise.
Conclusion
Keeping track of all of your goods becomes more difficult as your firm grows more complicated. A barcoding system helps you in this situation. Whether you sell 100 items or 100,000, you need the appropriate tools to maintain inventory organization, reduce the possibility of error, and satisfy customers. You can complete all of this quickly with the aid of the barcoding in inventory management system.
Stay tuned for Barcodelive.org to get more interesting information about barcodes