The skincare products from The Ordinary are reasonably priced, of excellent quality, and come in a variety of formulations to suit most skin types. 
An exfoliating acid called The Ordinary Glycolic Acid 7% Toning Solution 240ml - 769915190977 can be used to treat a variety of skin issues, including acne, sun damage, dullness, and wrinkles.
Ingredients
Aqua (Water), Glycolic Acid, Rosa Damascena Flower Water, Centaurea Cyanus Flower Water, Aloe Barbadensis Leaf Water, Propanediol, Glycerin, Triethanolamine, Aminomethyl Propanol, Panax Ginseng Root Extract, Tasmannia Lanceolata Fruit/Leaf Extract, Aspartic Acid, Alanine, Glycine, Serine, Valine, Isoleucine, Proline, Threonine, Histidine, Phenylalanine, Glutamic Acid, Arginine, Pca, Sodium PCA, Sodium Lactate, Fructose, Glucose, Sucrose, Urea, Hexyl Nicotinate, Dextrin, Citric Acid, Polysorbate 20, Gellan Gum, Trisodium Ethylenediamine Disuccinate, Sodium Chloride, Hexylene Glycol, Potassium Sorbate, Sodium Benzoate, 1,2-Hexanediol, Caprylyl Glycol.
Texture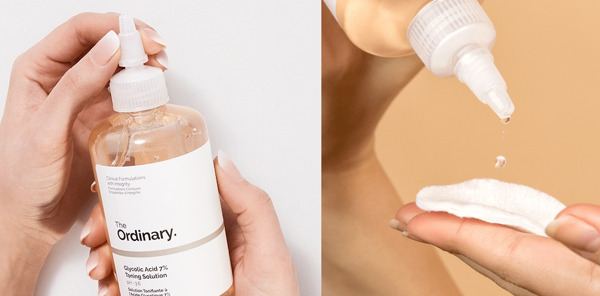 The texture of The Ordinary Glycolic Acid 7% Toning Solution is light and watery. After cleansing, it penetrates easily into the skin when applied using a cotton pad.
It has an acidic pH between 3.5 and 3.7, which may tingle slightly on sensitive skin.
Key Benefits
The Ordinary Glycolic Acid 7% Toning Solution 240ml is an exfoliator that works on the skin's surface. Over time, it can enhance skin clarity, correct uneven skin tone, and improve texture. 
Glycolic acid also aids in shedding the skin's outermost layer to reveal smoother, less rough skin.
Thus, it can assist with congested pores (like blackheads).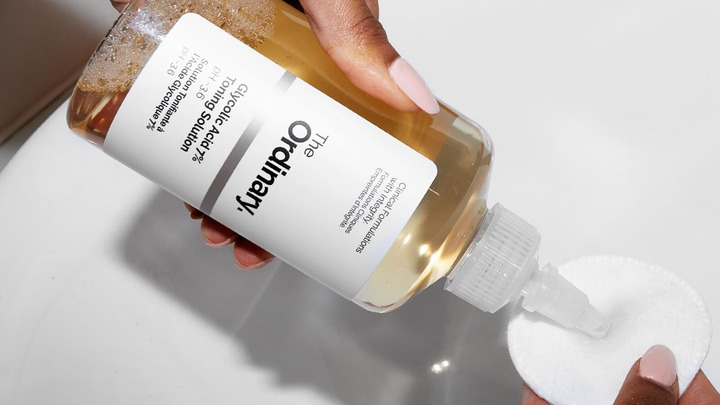 Furthermore, Tasmanian Pepperberry, Ginseng, and Aloe Vera are included in this crucial toner to help soothe and lessen irritability for a healthy, even finish.
In addition, this formula has a pH of about 3.6. 
The most crucial factor to take into account when formulating with acids is pKa as it implies acid availability, which is 3.6 for glycolic acid. 
An optimal balance between saltiness and acidity exists when pKa is near pH, enhancing the acid's potency.
To get a better result, you should use Ordinary products including The Ordinary Niacinamide, The Ordinary Natural Moisturizing Factors HA, etc.
How To Use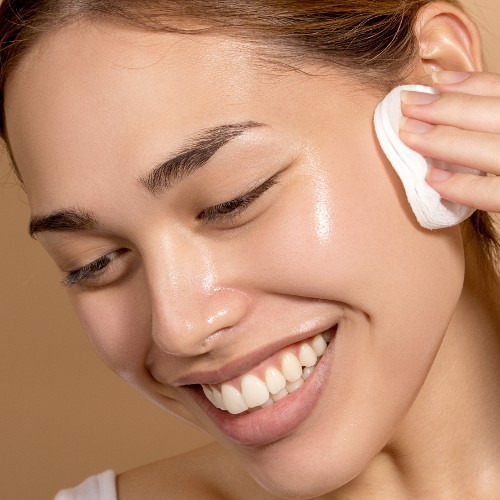 The Ordinary advises using this glycolic acid product only once per day as part of your nightly skincare routine.
Use a cotton pad to apply to your face and neck after cleansing your skin; do not rinse. Then apply a moisturizer and any further skincare treatments or serums.
Precautions
The alpha hydroxy acid (AHA) in this product may make your skin more sensitive to the sun and more susceptible to sunburn. 
Hence, always use sunscreen, wear protective clothing, and restrict exposure to the sun throughout the use of this product and for a week afterward.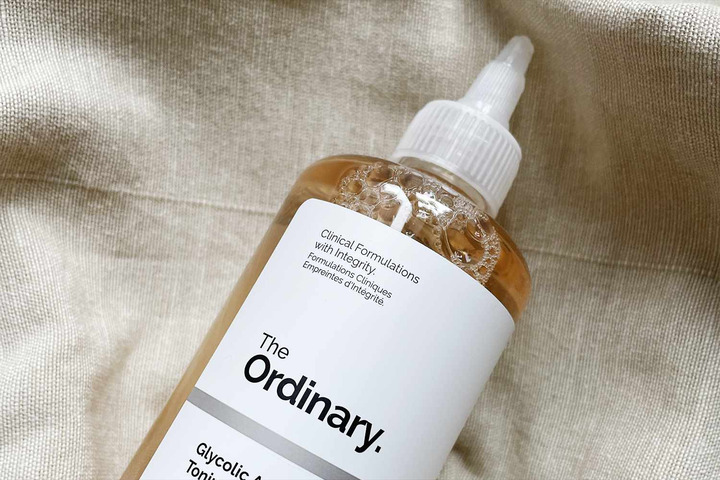 This formula has a Tasmanian Pepperberry derivative of plant origin, whose color varies annually; on occasion, this color variation may be noticeable in the formula.
Besides, using this formulation is not advised for peeling, compromised, or sensitive skin. If irritation persists, stop using the product and see a doctor.
Before using this direct acid for the first time, make sure to patch tests to reduce the likelihood of an initial negative reaction.
Similar Products