Are TOZO Earbuds Good? TOZO T6 vs T9 vs T12 vs A1 Compared
Oct 31, 2023 - Views: 387 Share
TOZO is a young and relatively unknown brand of audio equipment, yet many of its products have become best-sellers on Amazon during the past few years.
That's probably the major reason why the audio community has given it a lot of attention and discussion.
This blog article will explore the universe of TOZO and analyze the benefits, features, and worth of their well-liked earbud models.
By the time it's all through, you'll know exactly which kind of earphones could be the greatest fit for you and whether they're worth the money.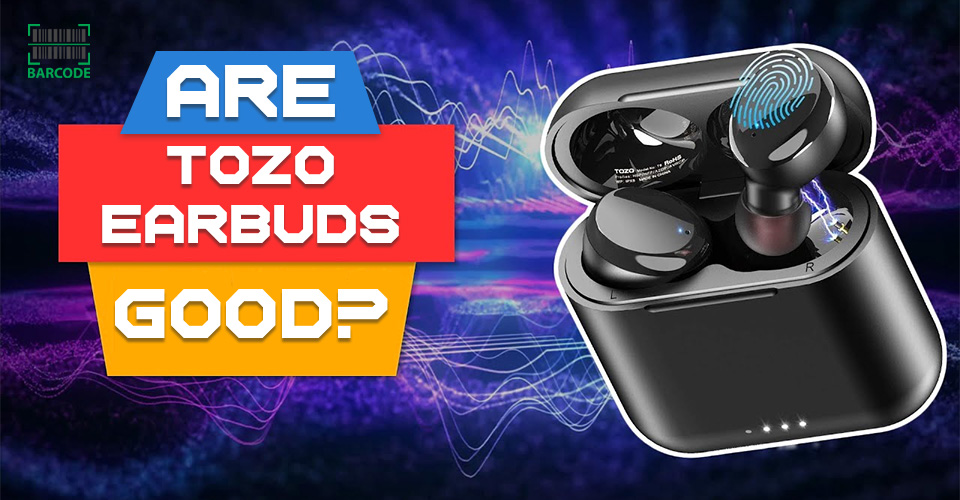 Are TOZO earbuds any good?
Is TOZO a Good Brand for Earbuds?
TOZO is an American business founded in 2015 that creates, produces, and markets smart devices.
TWS headphones, cases, smart watches, external batteries, docking stations, and even remote-controlled drones are all included in the collection. 
Since they are the accessories that are necessary for daily usage, the gadgets' quality is important.
All things considered, TOZO is a company that consistently produces high-quality and dependable products. 
The company continually evolves and holds a dominant position in the industry.
Official statistics from the firm state that over 10 million individuals utilize its products globally already.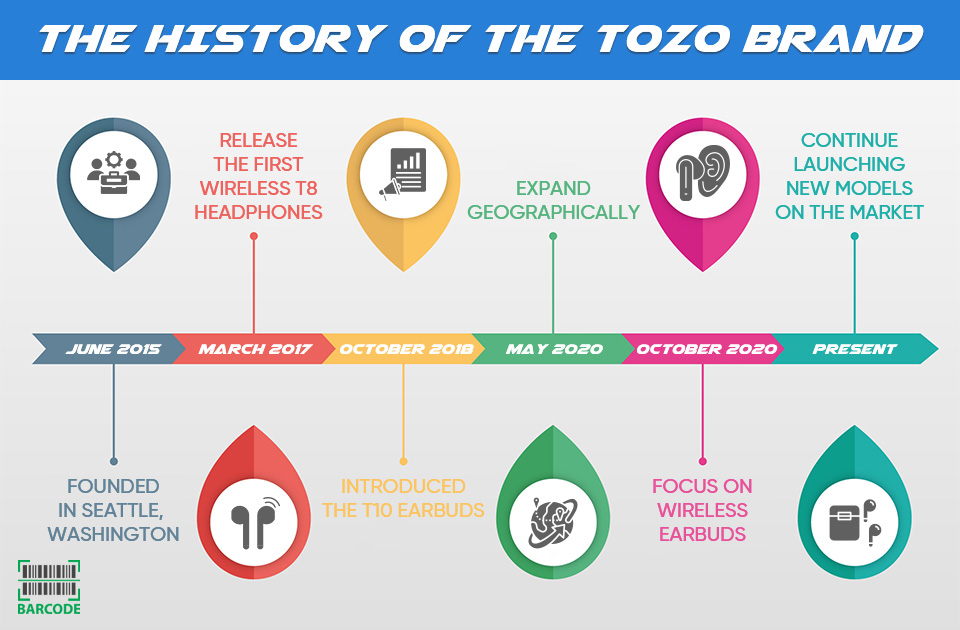 The history of the TOZO brand
Read more: Are Skullcandy earbuds good?
Are TOZO Earbuds Good?
To see how good are TOZO earbuds, let's find out more about them in various aspects:
Design
TOZO earbuds come in a simple design.
For instance, the TOZO T10 is similar in appearance to many other standard earphones and is made of black plastic.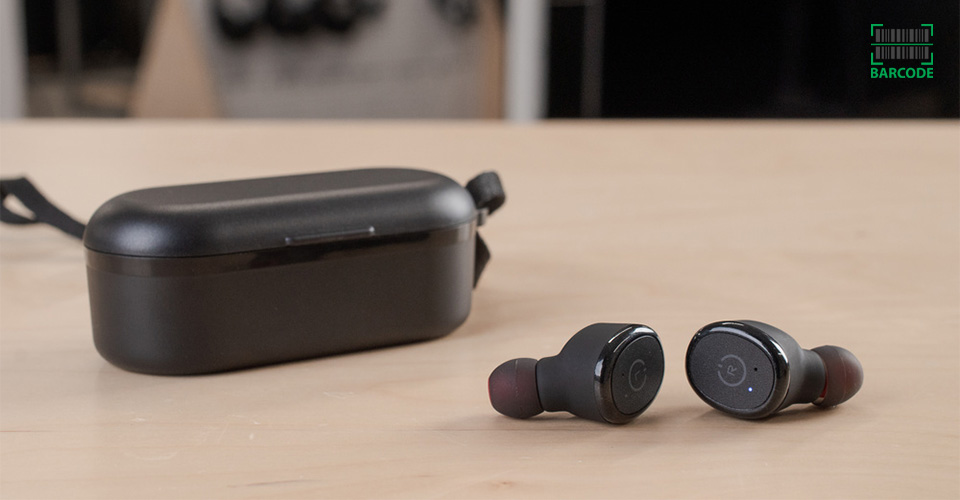 TOZO T10 Truly Wireless design
There aren't any noteworthy added features, no app, and no active noise cancellation. 
Each earbud has a touch-sensitive screen on the side, but other than that, what you see is what you get.
Sound Quality
TOZO earbuds sound quite good considering their inexpensive cost.
For example, the TOZO T6 has a distinct focus on the bass frequencies below 200 Hz from the first listen.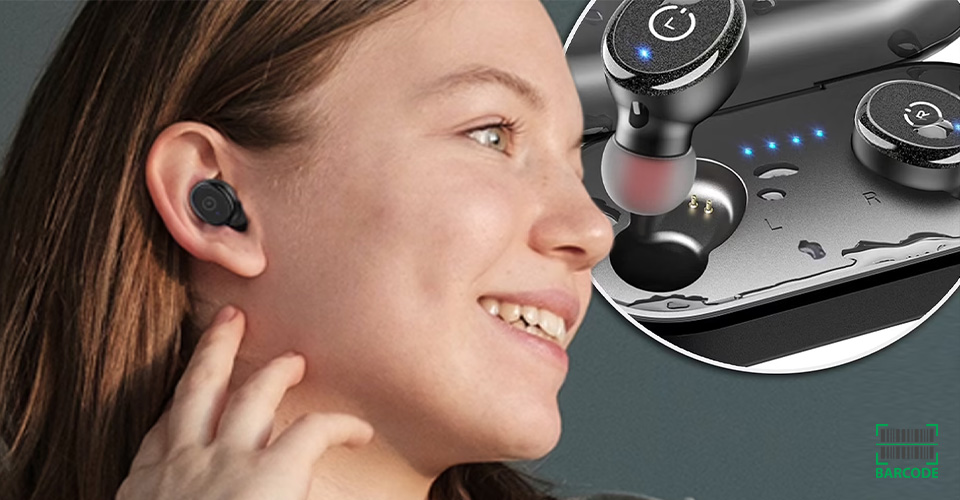 TOZO earbuds have decent sound performance
In the high mids, there is a small departure from the headphone preference curve, but overall, it closely resembles the objective curve. 
For some people, this frequency response is a little too bass-heavy, but if you want more bass, it could work for you.
Fit and Comfort
The TOZO earphones fit comfortably, firmly, and properly sealed. Additionally, they are really comfy to wear. 
The only exception is the classic TOZO A1 earbuds manual.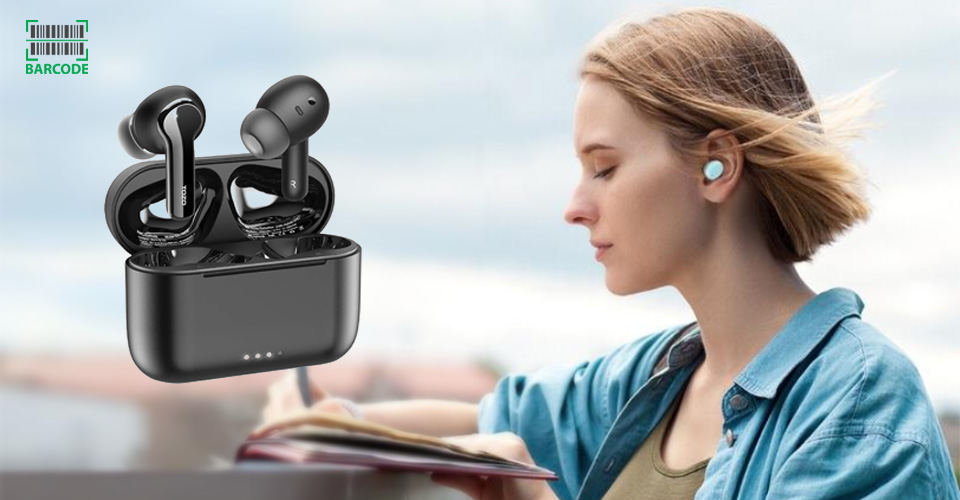 TOZO earbuds may fit you well
Durability
The TOZO earphones are robust and well-made. 
With the exception of the Golden X1 with an 18-month guarantee, they all have a one-year limited warranty and a 30-day return window. 
Battery Life
For such affordable earphones, TOZO earbuds offer a surprisingly long battery life.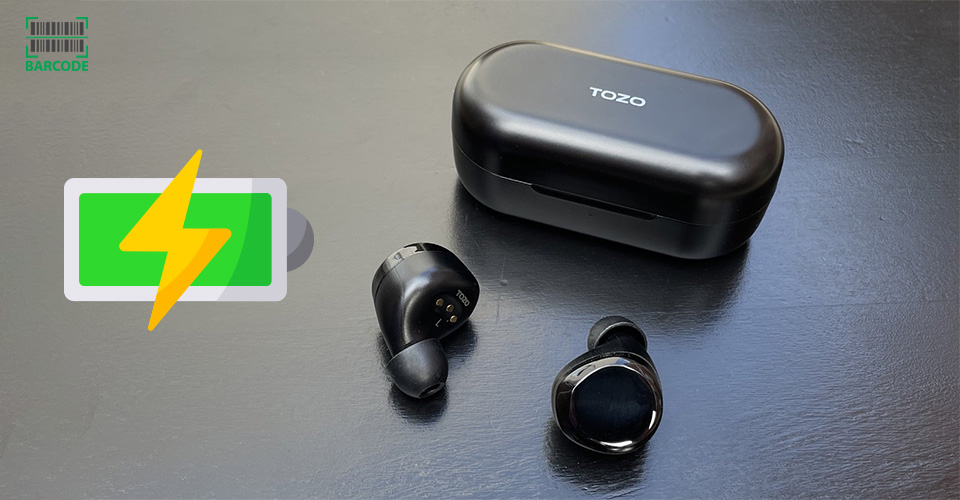 TOZO earbuds have quite good battery life
Most of their earbuds have a battery life of more than 8 hours, and the charging cases extend that capacity by an additional 13 or more hours.
Price
The prices of the three most well-liked TOZO earbud models are listed below. 
| | | |
| --- | --- | --- |
| TOZO T6 True Wireless Earbuds | TOZO T9 True Wireless Earbuds | TOZO T12 2022 Wireless Earbuds |
| | | |
| $26.99 | $39.99 | $78.20 |
| View on Amazon | View on Amazon | View on Amazon |
Which Are the Best TOZO Earbuds 2023?
The TOZO brand has a lot of excellent products.
Some of the best wireless earbuds are TOZO A1, TOZO T6, TOZO T9, and TOZO T12.
Check out TOZO earbuds reviews below!
TOZO A1: Most Compact Earbuds
Not only do TOZO A1 mini earbuds have the tiniest charging case of all, but they also have the smallest earphones and smallest packaging. 
There are still four LED lights to indicate the case's remaining battery life despite the matte black case's susceptibility to scratches and slight wobbling of its lid.
Even on its most basic and inexpensive model, TOZO didn't give in on controls.
Changing tracks and volume, activating the voice assistant, and playing/ pausing music are all part of the user-friendly interface.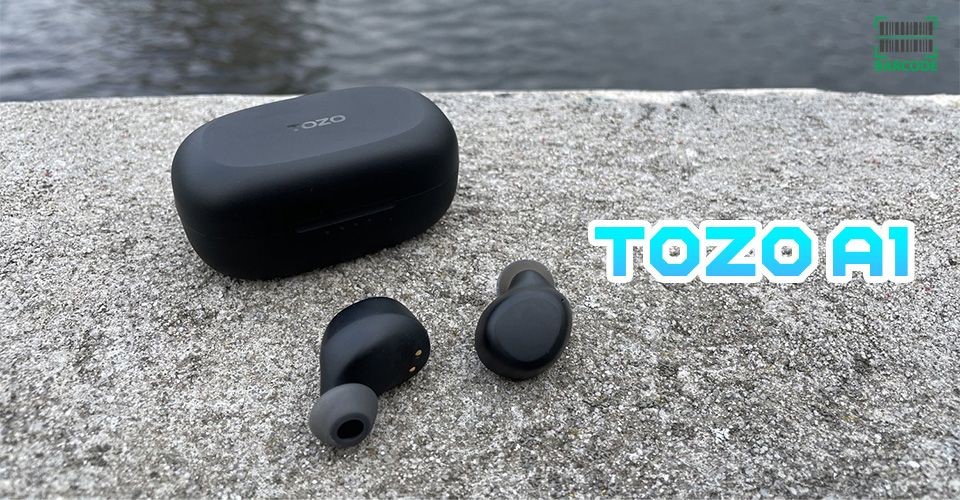 TOZO A1 mini wireless earbuds
Pros:
Affordable price

Decent sound quality

Ergonomic design
Cons:
A bit loose in bigger ears

No proper IP rating
TOZO T6: Best for Entry-Level Audiophiles
The TOZO T6 earbuds, with their appealing price range and "out-of-this-world" capabilities, are the best TOZO wireless earbuds for beginning users.
Are TOZO t6 earbuds good? Yes, they are even one of the best earbuds for Samsung S22 series!
These incredibly light and ergonomically made buds are practically waterproof thanks to their IPX8 rating and "as good as it gets" Bluetooth 5.0 operating system. 
Thus, they are suitable for wearing everywhere, including through metal detectors.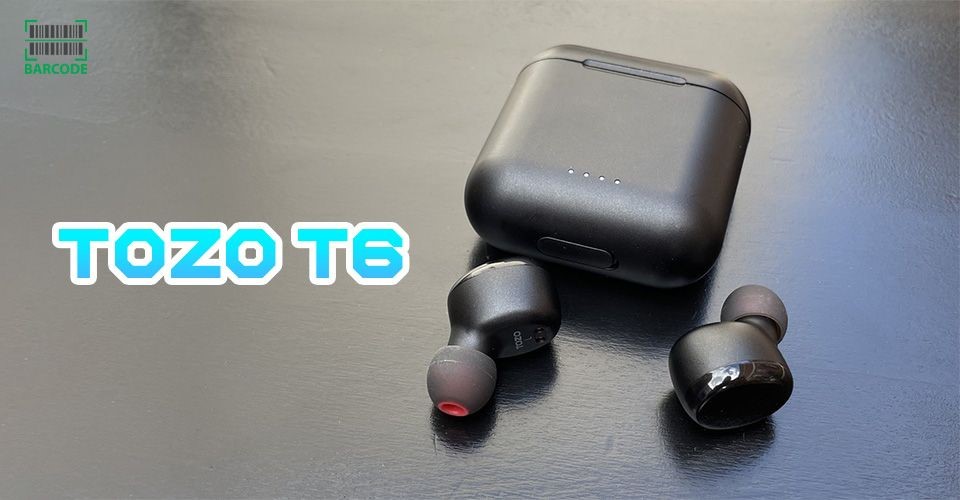 TOZO earbuds T6 
Pros:
Affordable price

Bluetooth 5.0

Waterproof

Compact charging case
Con:
Some users claim to hear a bass-heavy or tinny sound
TOZO T9: Best for Working Out
Of the wireless earbuds in the TOZO range, the T9 appears to be the most serious-looking device. 
The sleek, glossy lid of the small, matte black charging case is well-maintained, and the battery life is indicated by three LED lights on the front. 
An 8-hour playtime duration may be achieved on a single charge, indicating good battery life. 
Are TOZO earbuds waterproof? 
Although warm water may cause the touch panel to activate, the earbuds can withstand vigorous exercise and even showers thanks to the IPX7 waterproof rating.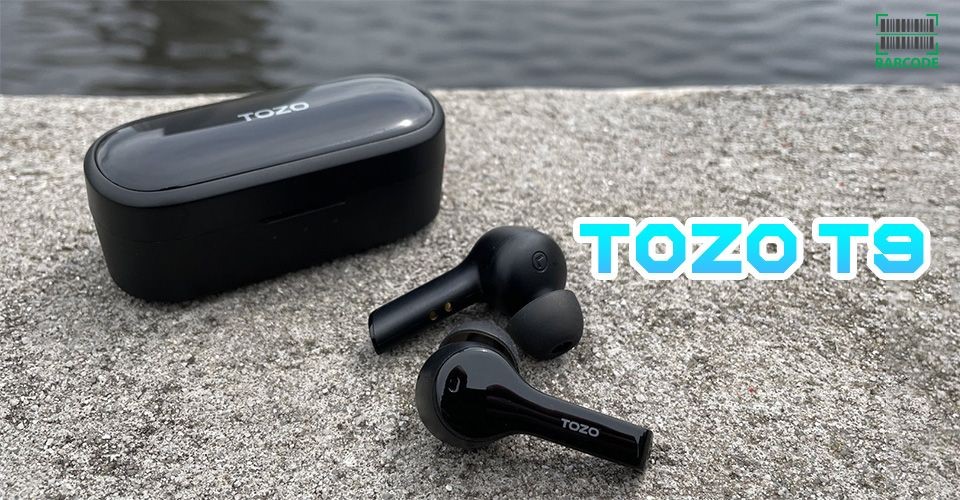 TOZO T9 true wireless earbuds review
Pros:
Impressive design

IPX7 waterproof rating

Compact charging case
Cons:
The sound can be better

Audiophiles would not classify the wireless noise-canceling functions on this pair as real ANC
TOZO T12: Best Sounding Earbuds
Similar to the other models in the lineup, the TOZO earbuds T12 have all the necessary controls right on the earbuds.
They enable you to switch between tracks and volumes, play and pause music, and use the voice assistant. 
They even feature voice prompts to verify that you are switching tracks.
The T12 earbuds deliver the same sound as most of TOZO's earbuds, but it does it better. 
A powerful, thumping, and unexpectedly deep bass will assist in creating a pleasant, upbeat sound that will have your head nodding before you know it.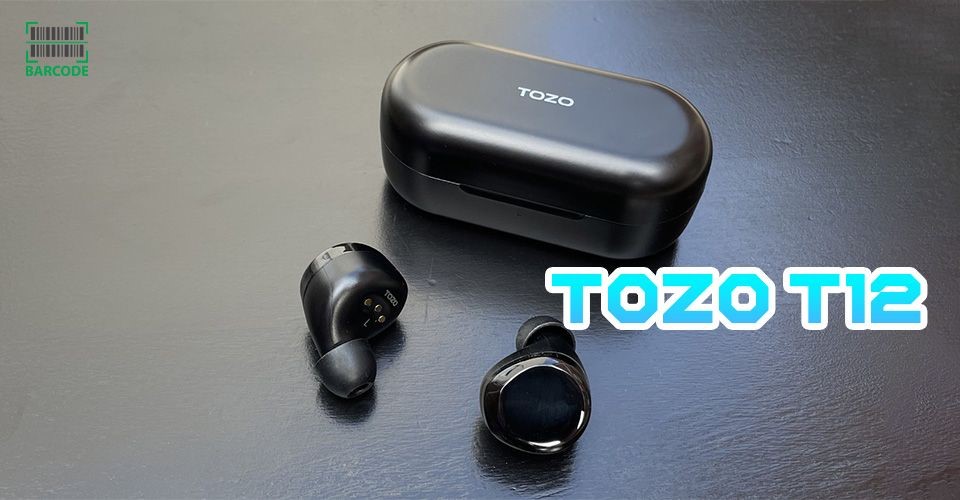 TOZO T12 wireless earbuds
Pros:
IPX7 sweat-, heavy rain-, and showerproof rating

Voice prompt controls

Decent features at an affordable price
Cons:
A bit too big for smaller and medium-sized ears

A noticeable lag in sound effects during gameplay
Consumer Reviews of TOZO Earbuds
TOZO earphones have both pros and cons, just like everything else. 
They receive thousands of feedback from customers, many of which are positive and others are negative.
Take a look at the following user reviews for the TOZO T12 wireless earbuds:
"This may be a biased review. I own 4 pairs of TOZO wireless earbuds. I trust TOZO's quality and they offer great value."

"This is my first pair of TOZO earbuds, my usual go-to brand is Tranya. I have to say, so far I'm extremely impressed by these Tonal Dots. I can't believe how little I paid for such great sound and all-around quality."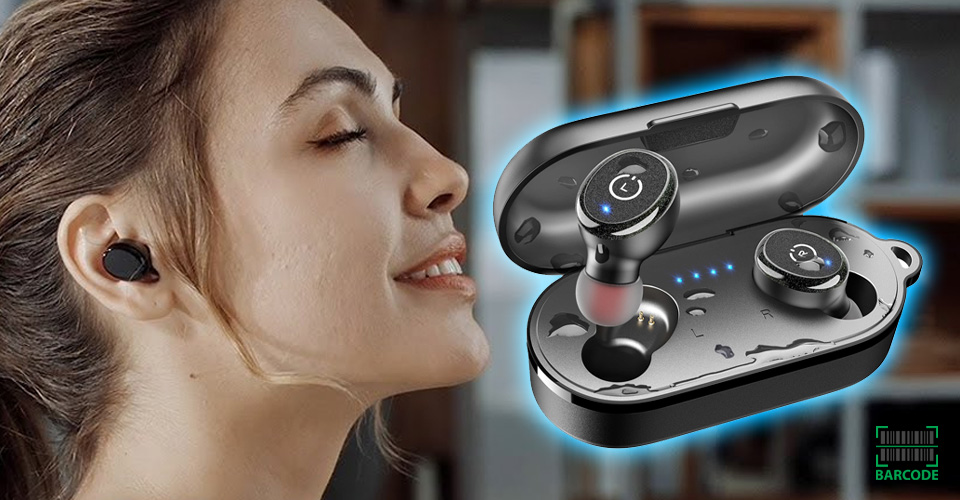 Customer reviews of the wireless TOZO earbuds
However, there are still things that the brand should improve on its products, as reported by a buyer:
"Bought A1 Mini because I have small ears and this pair is specifically listed as being for small ears. One fits well, but the one for my left ear keeps falling out even with the smallest tip."
How Do TOZO Earbuds Compare with Other Brands?
How do TOZO Bluetooth earbuds perform in comparison with other brands' models?
See TOZO earbuds comparison below for the answer!
TOZO Earbuds vs AirPods
Thanks to its ANC feature, Apple products are more noise-isolating, more comfortable, feel more premium, and have a more accurate and neutral sound profile. 
Additionally, their battery life is longer overall. 
The TOZO, on the other hand, has an IPX8 water resistance rating.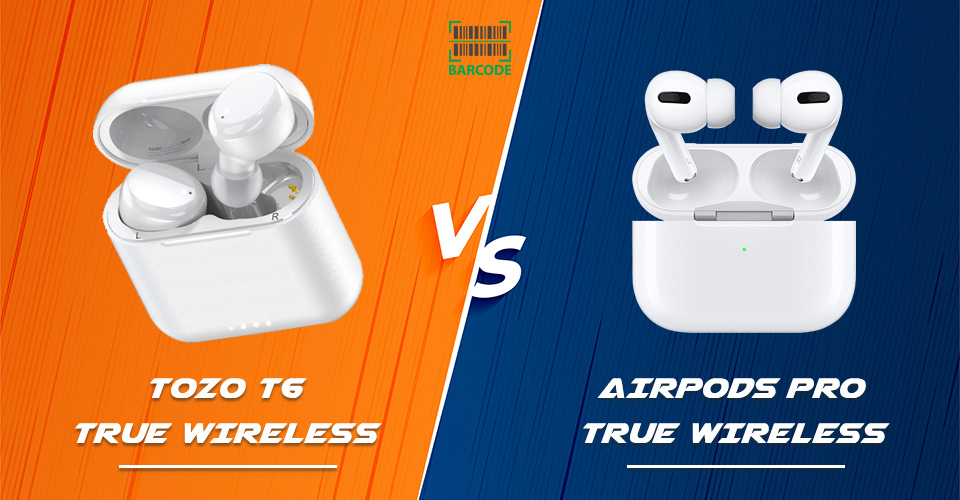 TOZO T6 True Wireless Earbuds vs AirPods Pro Truly Wireless
TOZO Earbuds vs JBL Earbuds
The in-ear performance of the JBL Vibe 100TWS True Wireless and the TOZO T6 Truly Wireless is comparable. 
Both are well-made and comfy, however, the TOZO can passively filter out more background sounds and fit more steadily. 
Despite that, some users may like the more neutral sound profile of the JBL, and their battery life is better.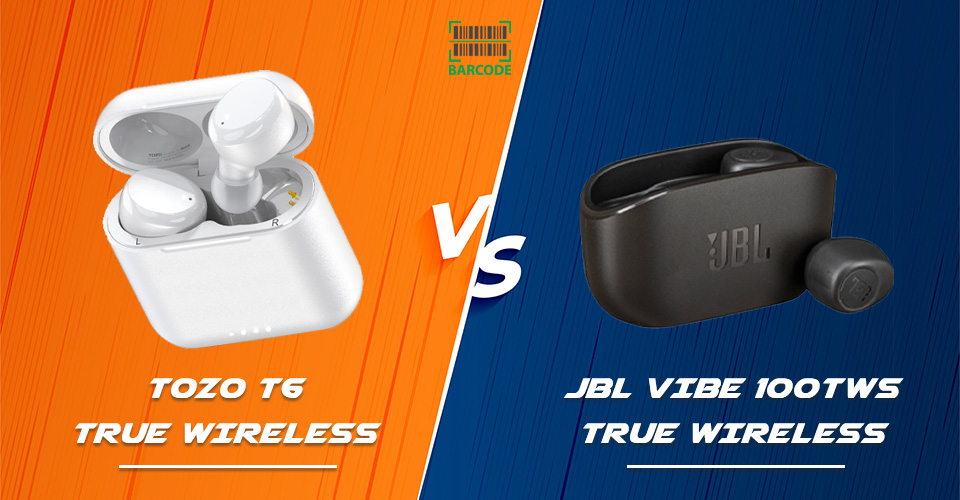 JBL Vibe 100TWS True Wireless vs TOZO T6 Truly Wireless 
TOZO Earbuds vs SoundCore Earbuds
Anker earbuds offer superior comfort, improved controls, a more well-balanced sound profile, and longer battery life.
On the contrary, the TOZO features wireless charging, isolates sound better and is IPX8-rated.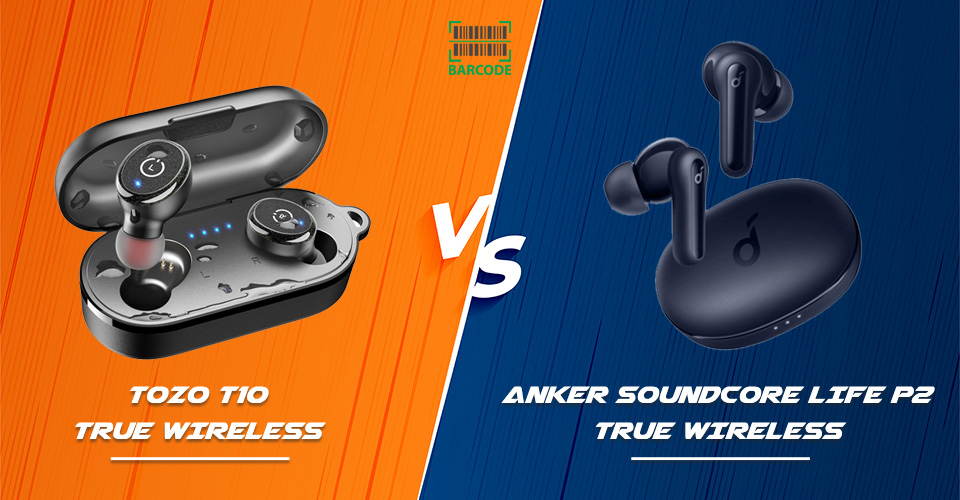 TOZO T10 Truly Wireless vs Anker SoundCore Life P2 Truly Wireless 
Frequently Asked Questions (FAQs)
Is JLab better than TOZO?
Compared to the JLab Go Air, TOZO T6 wireless earbuds are water-resistant and dustproof.
In addition, they have a longer battery life and support fast charging.
How long do the TOZO earbuds last?
It depends on the models.
With the charging case, the TOZO T10 Earbuds may be used for up to 45 hours, providing more than 10 hours of playback on a single charge.
Meanwhile, the A1 model lasts 6 hours for normal use.
Can I take a shower with my TOZO earphones on?
Most TOZO earbuds are waterproof, so you can wear them in the shower.
For instance, the TOZO T6 earphones and the case are both IPX8 water-resistant.
It means they can withstand immersion in water deeper than one meter for a duration of 30 minutes.
Conclusion
TOZO earbuds are a good option for those looking for genuine wireless earbuds since they combine price, sound quality, comfort, and durability. Their overall performance and value for money make them a feasible alternative for a wide range of customers with various budgets and preferences, even though they might not be the finest in every way.
Are TOZO earbuds good? It may be appropriate to consider models like the T6, T9, T12, or A1, based on your particular requirements. We'd love to hear about your personal TOZO earbud experiences in the comments section below!