In the list of the most renowned spirits competitions in the world, Blenders Pride Select Premium Whisky - EAN 8901522000252 from Pernod Ricard India always remains in the top positions. 
The pride of India, in truth.
This brand is nothing new to anyone who enjoys decent whisky. 
Yet, you might be shocked to learn that Blenders Pride represents the essence of Seagram's unrivaled legacy of over 150 years of blending superb whiskies.
This brand has impressed connoisseurs all around the world because it uses the best ingredients and blends them with amazing taste.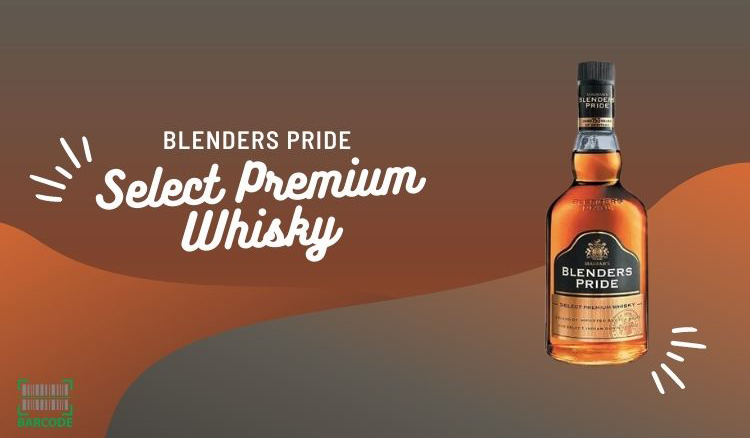 Blenders Pride History
In 1995, Seagram introduced the Blenders Pride brand of Indian whiskey.
On December 21, 2001, Pernod Ricard & Diageo purchased Seagram's global business operations. 
As a result, Pernod Ricard has taken over the administration of Seagram's business in India.
Yet, United Agencies Ltd. and Seagram's Indian activities were merged, and the resultant company, Seagram Manufacturing Ltd., is still in operation. 
Given that Seagram already had substantial operations across the country, the proposal to integrate UAL into the company was straightforward.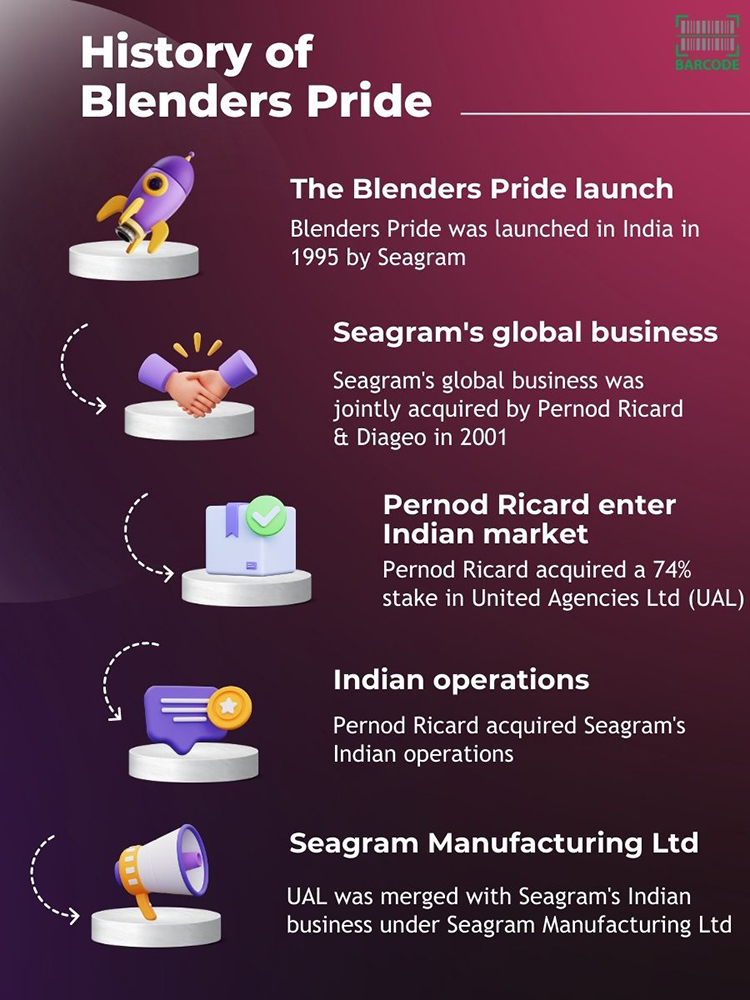 Also read: Royal Stag
Blenders Pride Tasting Notes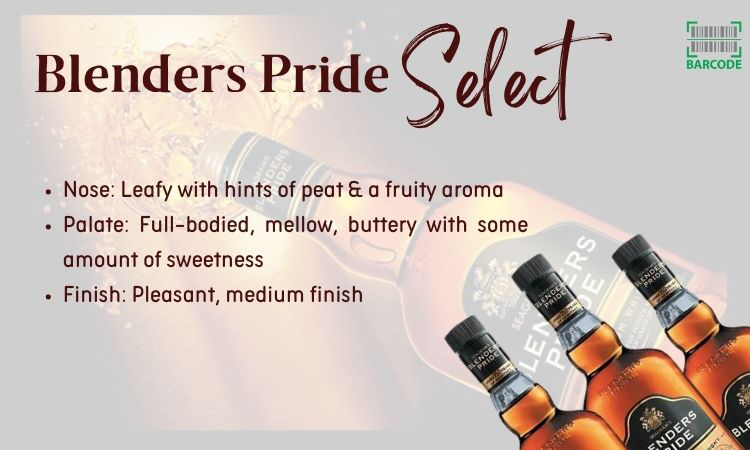 Blenders Pride Variants
Blenders Pride Select Premium Whisky is available in 6 pack sizes, including 90ML, 180ML, 375ML, 750ML, 1 Ltr, and 2 Ltr.
Blenders Pride Premium Price In India
| | |
| --- | --- |
| Blenders Pride Select Premium Whisky 90ml | ₹175.00 |
| Blenders Pride Select Premium Whisky 180ml | ₹335.00 |
| Blenders Pride Select Premium Whisky 375ml | ₹670.00 |
| Blenders Pride Select Premium Whisky 750ml | ₹1350.00 |
| Blenders Pride Select Premium Whisky 1L | ₹1770.00 |
| Blenders Pride Select Premium Whisky 2L | ₹3500.00 |
Blenders Pride Awards
Blenders Pride has received numerous prestigious awards over the course of its lengthy history, including: